Joe Stangarone, mrc President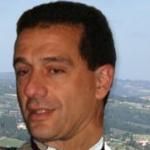 Summary
With a wealth of experience across industries, platforms, and decades, Joe still gets a kick out of making businesses and their processes more productive and efficient.
Over 30 years of IT experience.
Strong knowledge of multiple operating systems & hardware options.
Excellent understanding of business procedures across a variety of industries.
Designed and wrote much of the mrc-Productivity Series
Experience
1981-current: michaels, ross & cole, ltd. (Consultant, President)
Hardware - IBM System 3, 34, 36, 38, AS/400, Microsoft Windows
Industries - Distribution, Manufacturing, Unions, City Governments, Software, Banking, Financial Applications, Human Resources, Payroll
Languages - RPG, HTML, COBOL, BASIC, PL/1, JavaScript, SQL
Software Applications - JDE, SSA, Friedman, MACPAC, PRISM, PRMS, KBM
Education
1977: University of Chicago - B.A. Professional Options (Business)
1978: University of Chicago - MBA Specialization in Management Science, Concentration Finance
Skills Assessment
RPG Programming, 30 years, expert
HTML Programming, 8 years, moderate
Web-based application development with m-Power, 8 years, expert
SQL, 15 years, moderate
JavaScript Programming, 1 year, functional
Personal
Besides helping customers succeed, Joe also enjoys:
Playing golf
Travel
Reading
Keeping in touch with old friends and new
---
Want to receive weekly insight, tips, viewpoints, and news from a 31-year industry veteran? Enter your email below to subscribe!
---
---