Consumerization of IT
"I'm only now beginning to understand the possibilities of what we'll be able to accomplish with this tool."
--Jorge Briones, Fred Loya Insurance
Embrace Consumerization/"Bring Your Own Device" (BYOD)
As consumer technology gradually works its way into the business, a modern IT strategy must let companies harness the power of BYOD and avoid the security risks.
m-Power lets your company safely embrace consumerization in a unique fashion: Using n-Tier architecture, m-Power automatically creates PC, Tablet, and Smartphone versions of every web application. This lets users access your business applications without storing any data on the device itself. The application's data and business layers reside securely on a company/cloud server while giving the user a device-optimized experience.
It's the best of both worlds: m-Power lets employees use their own devices, while letting your company control and secure your data.
This image illustrates how m-Power applies n-Tier architecture to mobile: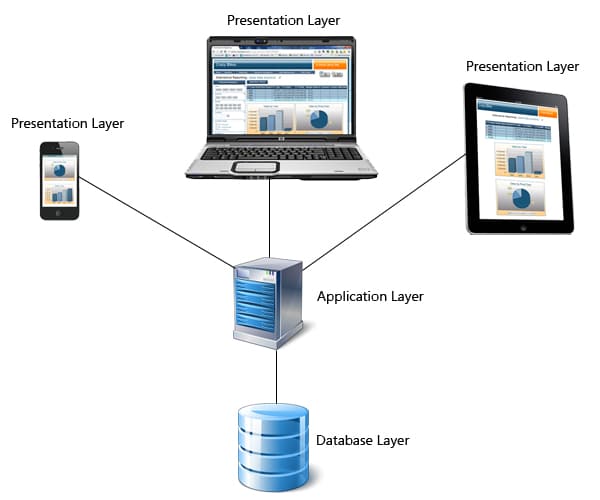 ---
Want to receive weekly insight, tips, viewpoints, and news from a 31-year industry veteran? Enter your email below to subscribe!
---
---