I recently saw a blog article that estimated we could save 8 days every year using keyboard shortcuts. While you could argue with some of their figures, I'm sure most companies would be happy with even half of the estimated time savings. If each employee could save 4 days every year, just think how much time you could save as a company!
I bring this up to illustrate a point: Little time-savers can lead to big results. Computer shortcuts are just one such example, but there are many more. For instance, there are many features you could add to your web applications that would save time for your users. What are these features? While there are many more, here are 3 great application features that will save time:
Saved Searches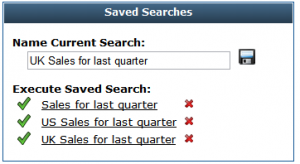 Users often sort their applications by the same set of criteria. For instance, every time the sales manager looks at this interactive report, he filters it by sales per region in the last month. A saved search would let him save that criteria for one-click access in the future. No need to repeat the filtering process every time, just click the saved search. If you want to get a better feel for how much they help, just click the "saved searches" option within that interactive report and create a few of your own.
Hovers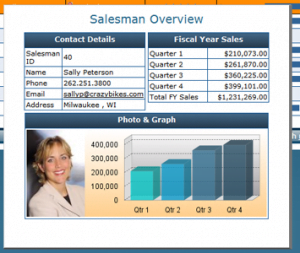 Oftentimes, there's too much data to display all on one application. For instance, if all the data for every customer was displayed in this application, it would be overwhelming. So, the application displays the most important data, but puts additional data inside hovers. Place your cursor over the icons to the left of the customer name or salesperson name to see additional information. As you can see, hovers save time because they let users access information without navigating away from the page.
Context menus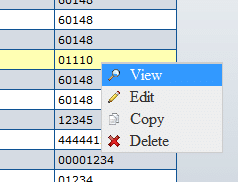 Any time you work in a software program, like MS Word or Excel, a menu pops up when you right-click your mouse. This is called a context menu, and it contains options specific to the element over which you've placed your cursor. These context menus save time because they let users access essential capabilities with the click of a mouse. Did you know that you can add context menus to web apps? For example, when you right-click any row in this application, it gives you a list of maintenance options.
These are just 3 application features that could save time, but I'll share even more in a future post. Now, imagine how much time your company could save if every user saved a few minutes a day as a result of you placing these features in your web apps. That would add up to weeks of time saved over the course of a year!
Related Posts: