I have some exciting news: We recently gave m-Painter a complete overhaul, which will make the overall m-Power development process simpler and more intuitive!
For those unfamiliar with m-Painter, it is the WYSIWYG text editor that's built into m-Power. It lets m-Power users customize and enhance their web applications without any knowledge of HTML, CSS, or javascript. For instance, here are a few ways m-Power users commonly use m-Painter:
Add maps, graphs, charts, images, hover boxes, etc…
Embed other applications within an application to create CRM apps, order entry apps, dashboards, or other complex applications.
Add AJAX helpers, like calendar popups, lookup windows, or dynamic dropdown lists.
Easily create drill-downs to other applications
And much more…
So, how has m-Painter changed? While you can read all about it in full detail right here, here are a few of the major highlights:
1. Cross-browser, cross-platform, and HTML5 support
m-Painter now gives users even more options. It works across browsers/platforms and lets users include modern HTML5 elements in their web applications.
2. History feature gives users a safety net
We've added a new "history" feature that lets users save multiple versions of their presentation layer and revert to a previous version at any time. With the "history" feature, there's no need to worry about making mistakes or accidentally overwriting your presentation layers…you can always revert back to a previous version.  Here's a screenshot of this new feature in action: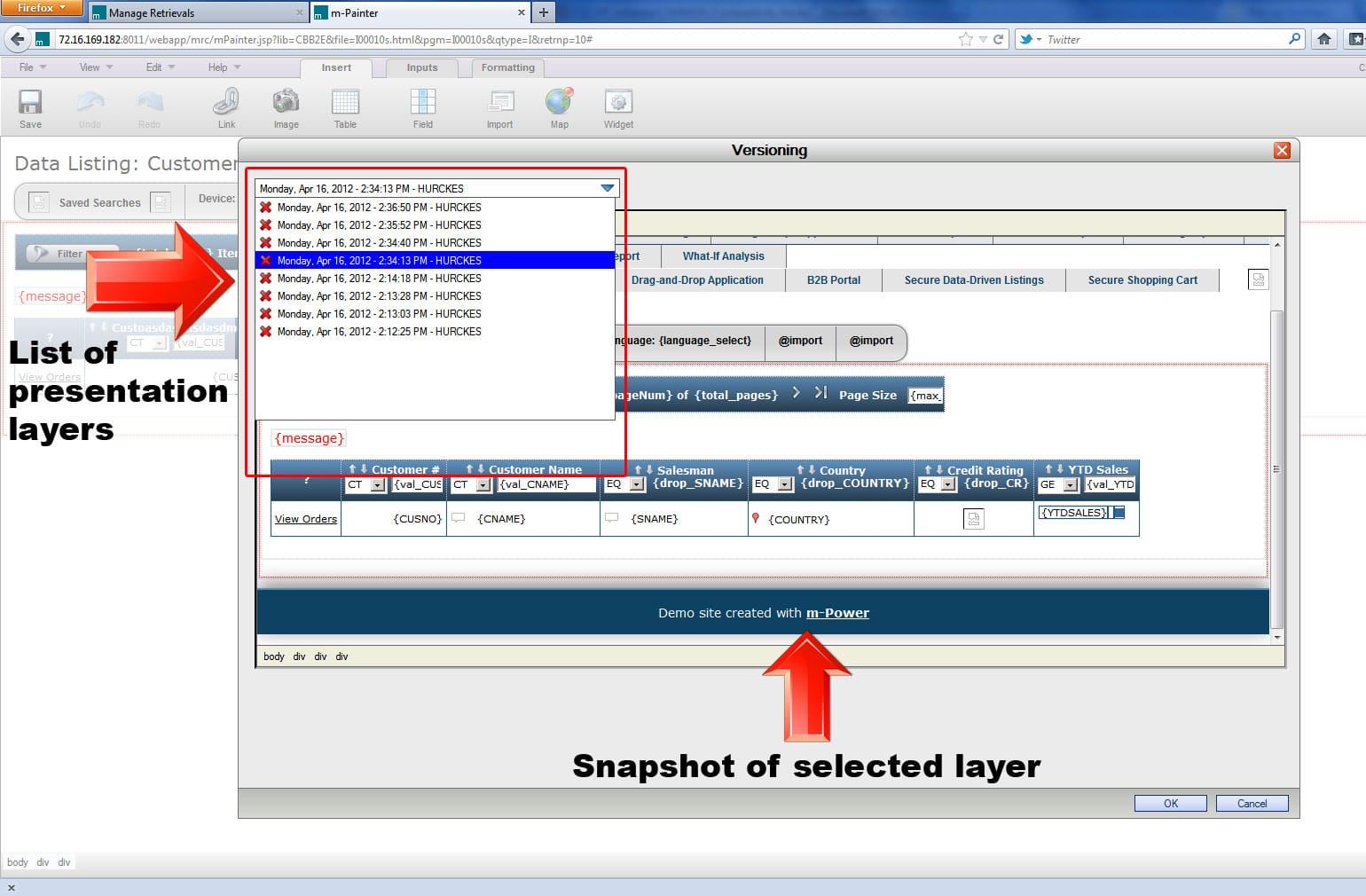 3. Improved, user-friendly interface
As you can see from the image below, we've updated m-Painter with a more intuitive and user-friendly interface, which should improve the development process.

4. Manual cell editing makes editing source code simple
Rather than sorting through hundreds of lines of source code, m-Painter now lets users quickly edit specific sections of the underlying code. Right-clicking any element in WYSIWYG mode will let users view and edit the underlying source code for only that element. The image below illustrates this concept.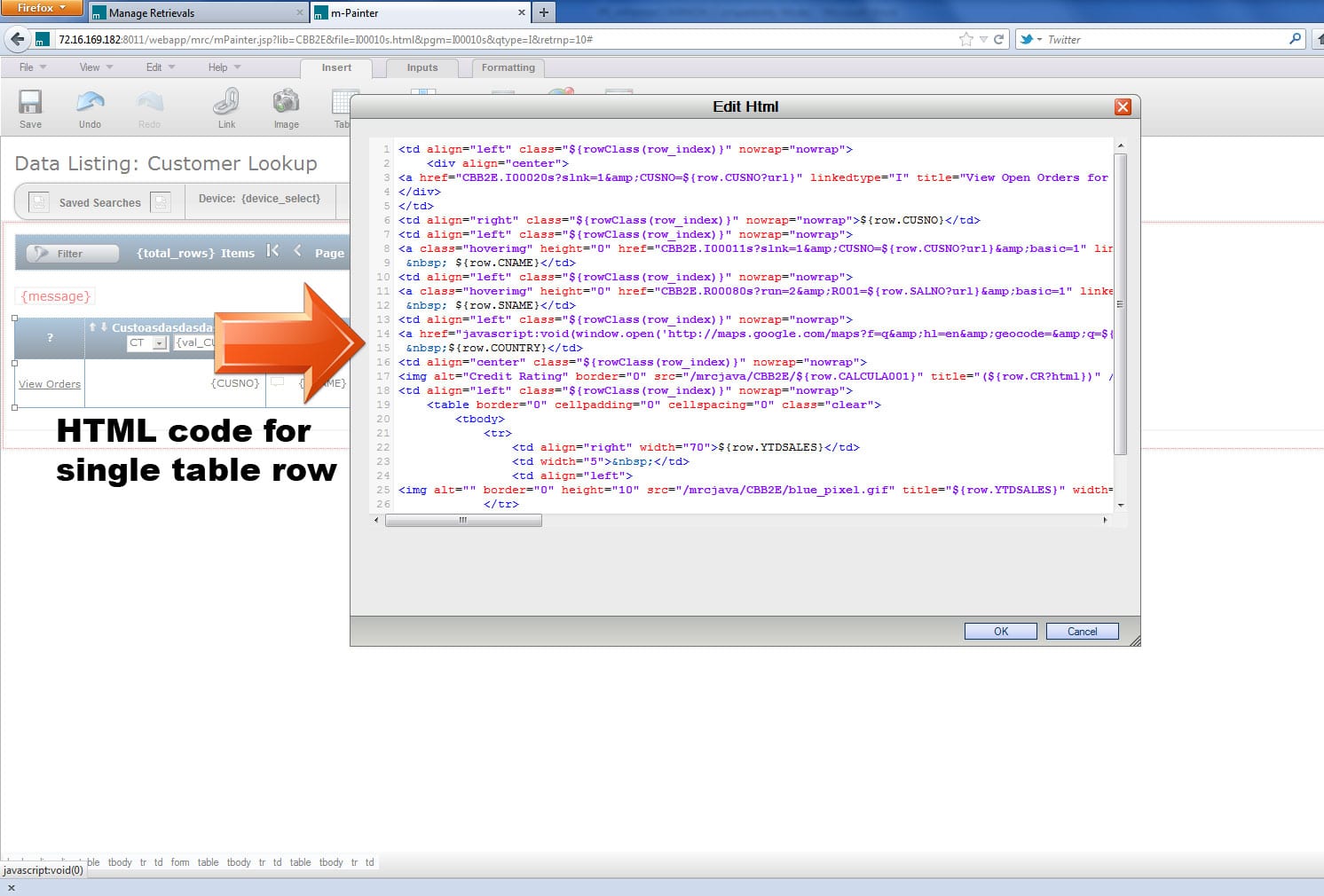 Those are just a few of the highlights found in the new m-Painter, but there are many more new features. To start using the new m-Painter, just apply the latest m-Power update from your customer portal.