Summary: Dashboards give your executives real-time insight into your organization's key metrics. However, some dashboards lack key features, which waste your valuable time and hinder your decision-making process. Learn why, and which features you need to guarantee dashboard success.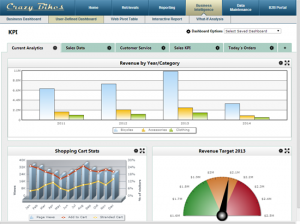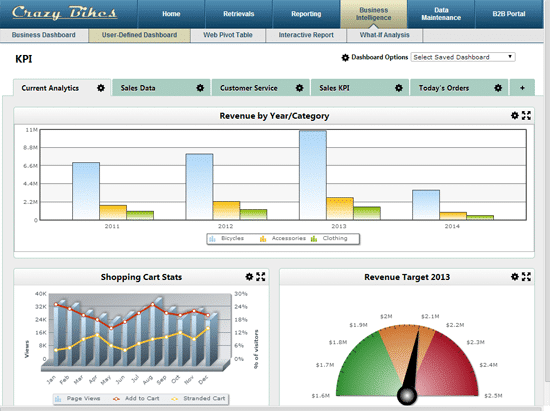 A powerful reporting and BI tool, dashboards combine essential business metrics together on a single page. They provide a live overview of business operations and help business leaders make quick, informed decisions.
But, many dashboards lack essential features that limit their usefulness. Like what?
Flexibility is a great example. Some dashboards display a pre-determined set of metrics in a pre-set layout. For instance, a sales dashboard might display metrics like daily/monthly product sales, geographical sales numbers, top customers, and salesperson performance, to name a few.
However, if one sales manager needed additional metrics, or metrics that differ from the other sales manager's dashboards, they run into problems. They must either create a brand new dashboard themselves, or request a new dashboard from the IT department.
Wouldn't you rather deliver a single dashboard that every user can customize to meet their needs? Wouldn't that save time, and make your dashboards more effective? Of course!
Now, that's just one example of a key dashboard feature that your business needs, but the list could go on.
To learn more, and how to create great dashboards that provide instant wins for your business, then check out our upcoming webinar, "The 10 Key Features That Guarantee Instant Dashboard Success." In this webinar, attendees will:
Learn the 10 key features of good dashboards
See a demo of user-definable dashboard
Watch a sample dashboard build process
To learn more and register for this webinar, click here.