Overview
The Report with Graph templates allow you to have multiple graphs within a single Report. This documentation will illustrate how to set up two graphs, one for the Detail Level and one for Sub-Total Level. To start, build your application using the Report with Graph template as you normally would and enter m-Painter. This is the defaulted m-Painter Screen (graphing grand total information).

To add another graph, click within m-Painter, then click the "Insert/Edit Graph" icon in the m-Painter toolbar.
A pop-up window (Graph Properties) will display asking you what you would like to graph in your new image.

In the "Fields" tab, select "MTD Sales – Dollars".

On the "Levels" tab, select "Subtotal". Click "OK".
Congratulations, you have just set up a second graph!
Now we will reconfigure the original graph to utilize Subtotal Information in the form of a Pie Graph, graphing "MTD Sales – Dollars":
Right click on the original graph and select "Graph Properties".
Select the "3D Pie Chart" option.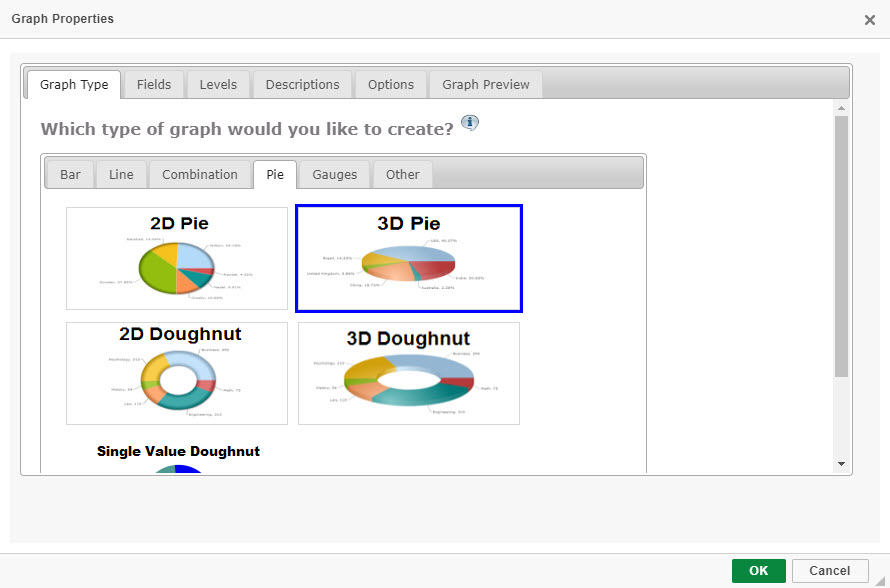 Select the "Fields" tab and make sure the "MTD Sales – Dollars" field is being graphed.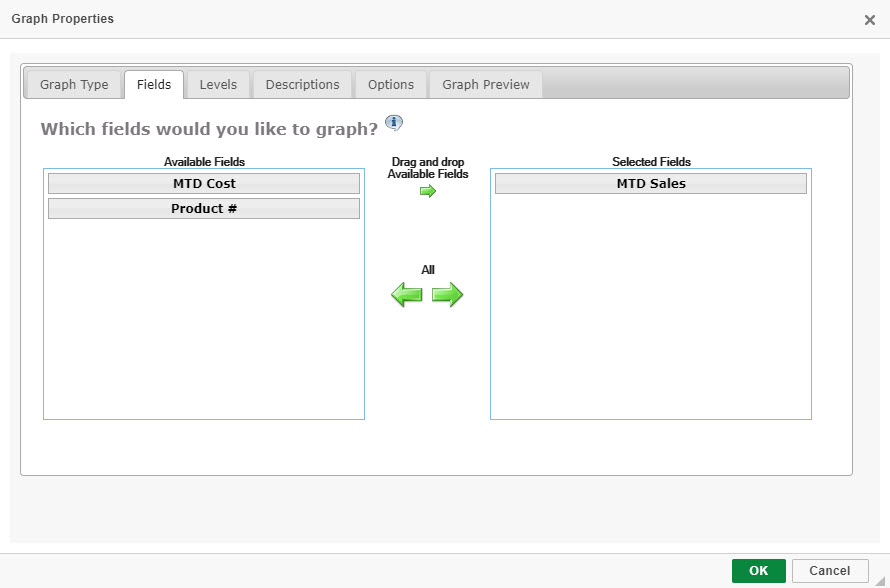 Next, select the "Levels" tab and choose the "Subtotal 1" level.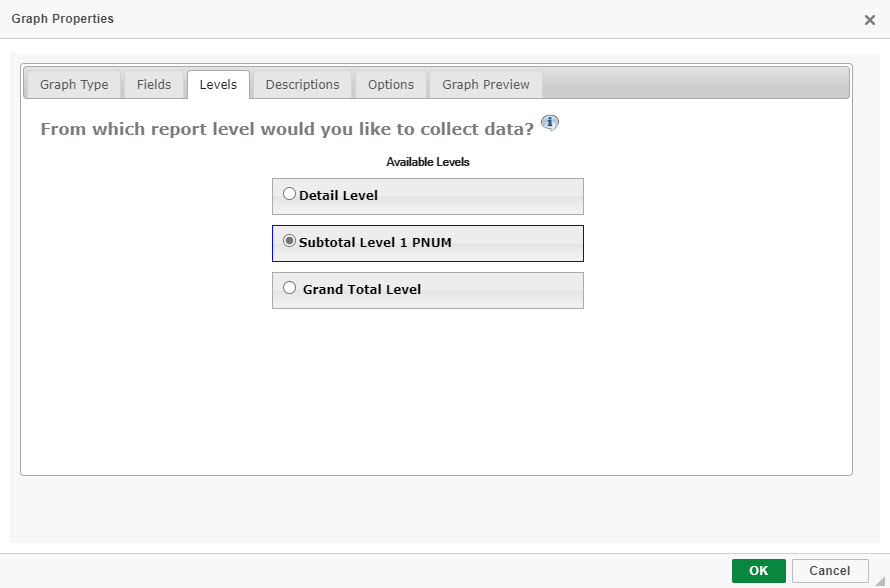 Click "OK".
After putting both graphs side-by-side, the output now looks like this: