Included in the April 2015 m-Power update is a new enhancement that allows you to quickly access any settings page in m-Power.
In the top-right hand corner of the interface, next to the current developer signed in is now a lightning bolt icon. Inside this pop-up window, is all of the pages you can access from the Admin Menu. Each page is conveniently located under the appropriate section heading. The following sections are available in this window:
Manage Data
App Menu & Security
Edit Dictionary Files
System Management
Utilities
Custom Code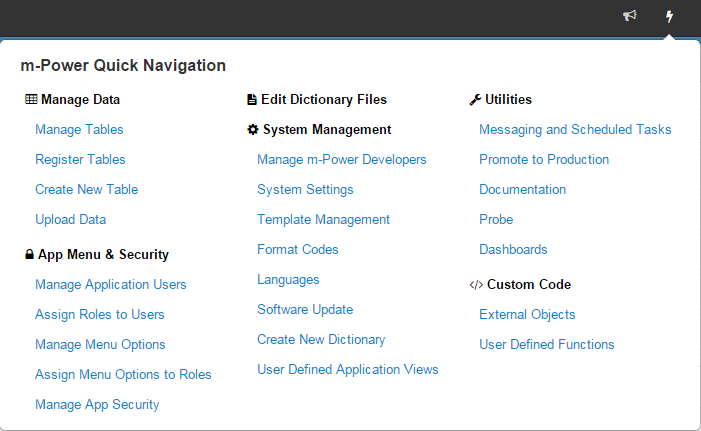 Developer privileges are still taken into consideration in this quick navigation window as well. If a developer does not have privileges for a certain section or specific page, the corresponding link(s) in the navigation window will be disabled for the user.