On-Demand Webinar: Application security mistakes you can't afford to make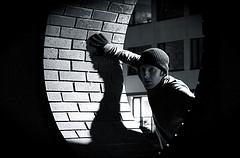 Cyber-attacks are increasing, but application security still lags behind. A recent study finds that 96% of all web applications contain at least one "serious vulnerability."
The problem: Most of these aren't new. Developers keep creating applications with known security vulnerabilities year after year. Vulnerable applications can lead to data breaches, and create irreparable damage to your company.
Why does this happen? Why do applications contain the same security mistakes year after year?
The truth is, mitigating the most common security vulnerabilities in your web applications is often a quick and easy. Minor changes to your web applications can be the difference between a secured site and a massive data breach.
In this webinar, you will learn how to:
Common problems that lead to vulnerable applications
The most important security mistakes you can't afford to make
Ways to address critical security risks in your applications
Complete the form on the right to view this webinar.
Sign up to view "Application security mistakes you can't afford to make"