By default, new m-Power installations are shipped with the 7.0.24 version of Tomcat 7. While Tomcat is made by Apache and not mrc, users who would like to upgrade their version of Tomcat 7 to the latest version (currently 7.0.85) may follow these steps below.
1) Download the zip files here.
2) Make a copy of your current lib folder in /m-power/tomcat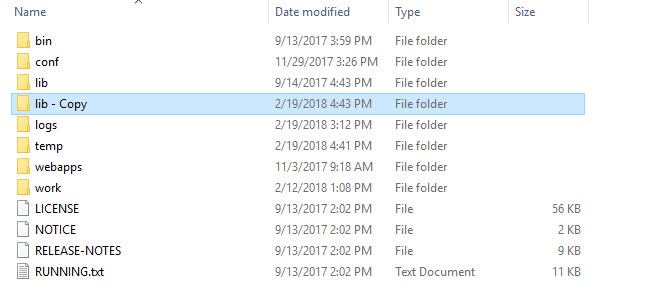 3) Extract the files from the downloaded zip folder. Select all these files and move them into your existing /m-power/tomcat/lib folder. Be sure to overwrite any existing files.
4) Once done, restart Tomcat.
Related Posts: