m-Power Reports and Retrievals allow users to export their data to Excel, a very popular feature of our platform. Occasionally, some developers desire to have the ability to control what formatting options their data has within Excel. For example, some users want their numeric data to be formatted as text when outputted to Excel.
Developers now have the ability to control, at a column level, the format type of their data when outputting to Excel (outfmt=13).
To do so, open m-Painter and right click on the column heading of the column in question. Select "Cell", then select "Cell Properties"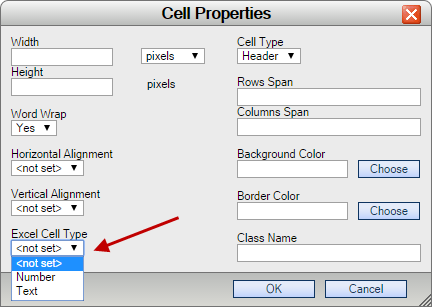 In the bottom left corner, you will see an option titled "Excel Cell Type." Set this value accordingly and press OK. Be sure to Save.
When you export to Excel, m-Power will use this setting to control the data formatting for this column.
This feature is supported in all templates that export to Excel, except for the OLAP Pivot Table.
Related Posts: