m-Power ships with over a dozen templates which gives you numerous options when deciding how an application should look and function. The first decision is what type of application to create. m-Power defines four general types: Retrievals, Reports, Summaries, and Maintenance Applications. Then, each of those application types has specific templates to select from. The templates define the general layout and functionality of the resulting application.
Picking an Application Type
To decide which type of application to create, ask this question: Will this application…
Once you know which type of application to create, then you need to choose which template to use.
Retrieval Templates
Report Templates
Summary Template
Maintenance Templates
Calendar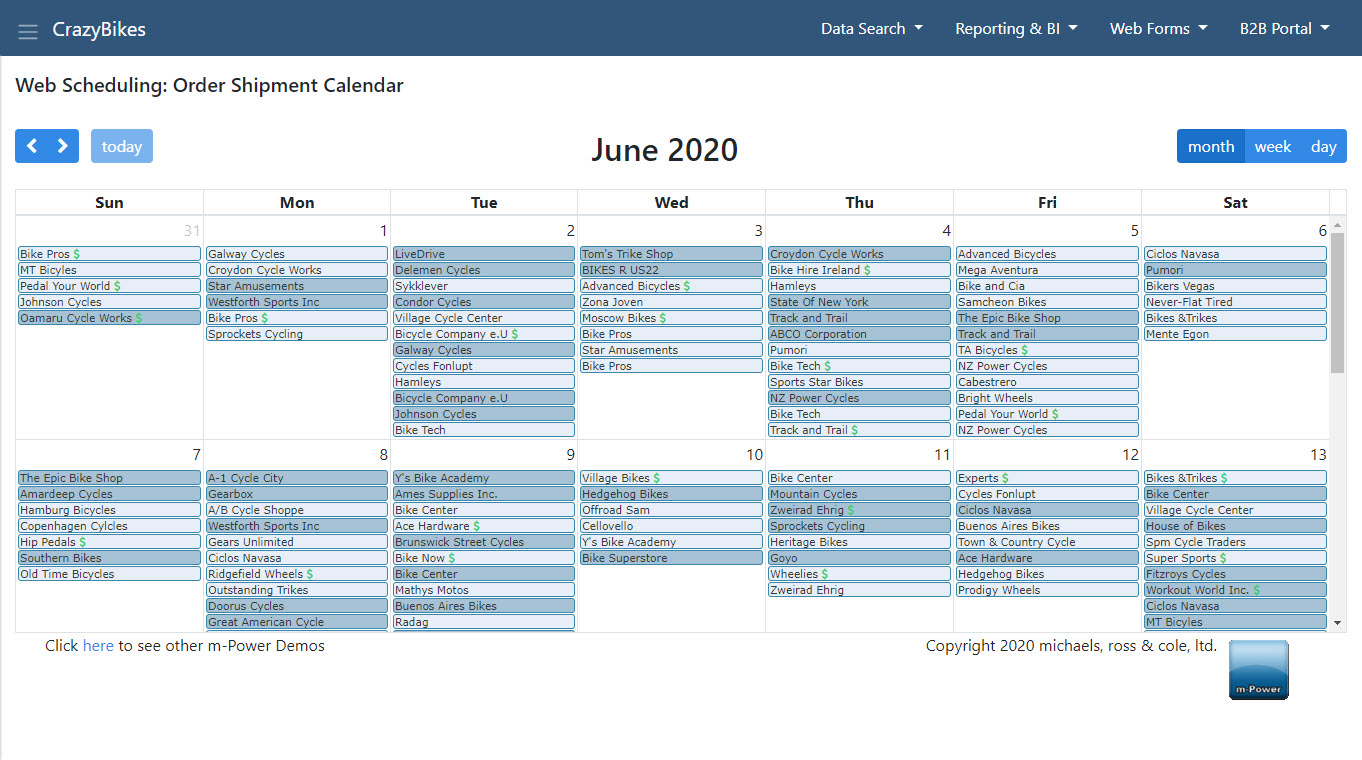 View, add, edit, or delete any date-related data in a familiar calendar format.
Filter records.
Color code entries based on any criteria.
---
Click here to read some common m-Power questions.