Why choose m-Power for web portals?
Speed
Deliver portals in hours, using m-Power's model-driven build process.
Integration
m-Power's open architecture works with any database and integrates with any system.
Security
m-Power includes secure menuing, multi-tenant security, single-sign on, and much more.
Licensing
With no user or distribution fees, m-Power scales easily across your entire business.
Unlimited Options
Create any application type within your web portal, like shopping carts, reporting apps, dashboards, and more.
Flexibility
Deploy m-Power reports on premise or run in the cloud. Port easily between the two.
See m-Power build a report over your data in just 60 minutes
Trusted by over 1,500 companies worldwide
Case Study
DAMS International's new B2B portal opens up a new revenue stream
Read this case study and learn how DAMS International created a B2B extranet for their discontinued stock warehouse.
Results:
Delivered a B2B extranet in 7 days.
Opened up a new sales channel.
Improved internal productivity.
View Case Study
"m-Power has answered all our concerns. It is simple to use and delivers live, up-to-date data. It is the glue between so many sources of information and solves so many different issues."
-- John Smith, IT Manager at DAMS International
Learn how m-Power can help you
Portal Demos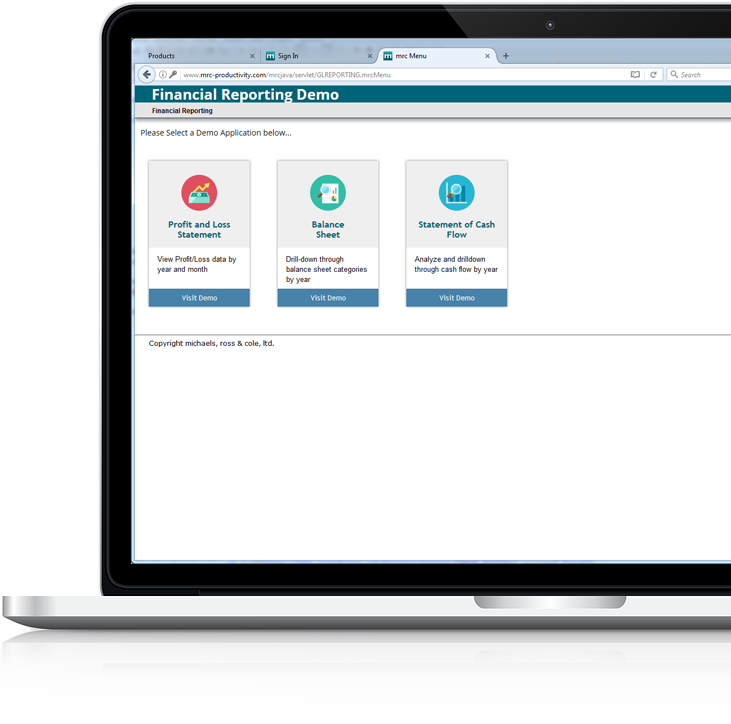 Testimonials
"m-Power has given me and the company the ability to do things that we have never been able to do. Reports that would take months to get from programming requests can now be run in minutes!"

Alex Hodschayan — MBS Textbook Exchange, Inc.

"I am amazed at how easy it is to perform application development. m-Power has automated many of the difficult tasks of application development."

Guy Ulmer — Transparent Container Company

"[m-Power] consistantly delivers when I need to do serious application development in very short order."

Stan Brewer — Boise Paper Holdings, LLC

"[m-Power] has streamlined our operations and given us the ability to make decisions in seconds or minutes instead of hours or days."

Josh Wolfe — Medline Industries, Inc.

"Quick and easy reports, and the ability to delve deeper if necessary in the same tool is unusual to see. [m-Power] seems to deliver both options."

Jay Lee — Showplace Wood Products

"Our return on investment is way beyond what was originally conceived because there are whole new areas to which it can be applied."

Alan Briggs — General Binding Corporation

"It blows me away how easy [m-Power] is to use."

Jose Morales — GL Veneer Company, Inc.
On-Demand Webinar
A customer portal provides a secure, customer-only area on your site where customers can purchase products, submit support requests, update account information, and more. In this webinar, attendees learn how easily they can create customer portals that:
Operate in real-time
Work with any ERP system
Include multi-tenant security
Work across all mobile devices
View Webinar