Cross Tab Report Template
This template creates reports that cross reference row data with user-selected column data in a simple matrix format. Once users select the column data, this template summarizes the data, displaying each unique value across the page in separate columns. Here are a few important features of the cross tab report template:
Automatically creates smartphone and tablet application versions.
Included prompt page lets users filter data and choose levels of output (detail, subtotal levels, grand total level) at run-time.
Lets users export reports in multiple formats (HTML, PDF, Excel, CSV, XML, TSV, more).
Lets users email reports straight from the browser
Can run in batch process
The cross tab report template is great for summarizing and comparing data. Here are just a few types of applications often built with this template:
Sales history applications
Customer growth applications
Revenue reporting applications
m-Power templates offer even more capabilities when combined. Here are a few ways other m-Power templates are often used to enhance the cross tab report template: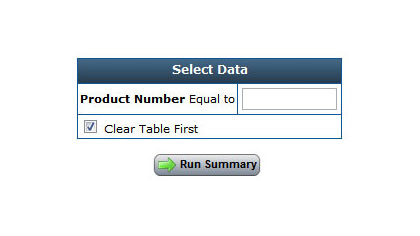 Summary Template
Run cross tab reports over targeted data marts created with the summary template.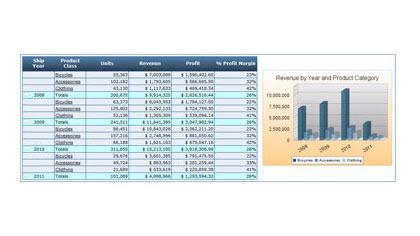 Learn how m-Power can help you
Sign up for a free trial