Report with Graph Template
This template creates Reporting/Business Intelligence applications, complete with a run-time prompt page for self-service reporting. The built-in interactive graphs/charts let users click on graph values and drill down to more information. Here are a few more features of this template:
Automatically creates smartphone and tablet application versions.
Included prompt page lets users filter data and choose levels of output (detail, subtotal levels, grand total level) at run-time.
Lets users email reports or export reports in multiple formats (HTML, PDF, Excel, CSV, XML, TSV, more) straight from the browser.
Create bar, line, pie, or speedometer charts and use the graph values as drill-downs.
The prompted report template creates flexible reporting applications quickly. Here are just a few types of applications often built with this template:
m-Power templates offer even more capabilities when combined. Here are a few ways other m-Power templates are often used to enhance the report with graph template: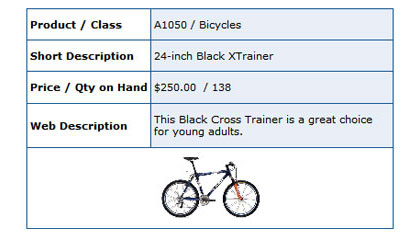 Single-record inquiry
Let users drill down and view more details for any record using the single record inquiry template.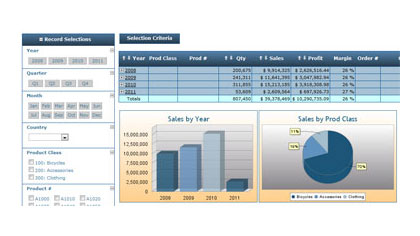 Interactive Reports
Embedding interactive reports into a report with graph application creates powerful interactive dashboards.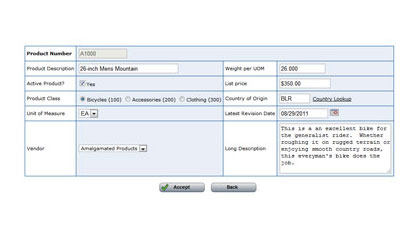 Single Record Maintenance Template
Embedding a report with graph application into a single record maintenance application creates product update applications complete with sales history.
Learn how m-Power can help you
Sign up for a free trial