m-Power gives Hutchinsons instant access to their data
---
Overview
Hutchinsons selects m-Power for their reporting needs.
Results:
m-Power placed all of the data they need at their fingertips.
m-Power eliminated the time-consuming tasks of extracting and manipulating data in Excel.
m-Power eliminated the need to buy a separate credit control system.
Case Study Summary

Hutchinsons are a leading UK distributor of crop protection products and providers of agronomic advice. Employing over 300 staff they answer the needs of farmers and growers to improve quality and profitability.
Instant data access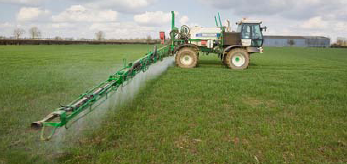 "We'd installed the M3 ERP system, were running it successfully, and reached the stage where we needed better information from it. We chose m-Power from mrc as our reporting tool ahead of the alternatives. Judged against other software tools mrc had the best product and right experience.
We now have the information we need at our fingertips.
m-Power lets us deliver information to all levels of our business, from our directors down to the staff at our depots. We now have the information we need at our fingertips - we just go and get it instantly. If I need financial data, I go to m-Power; it is my primary source of information.
Secure, multi-tenant data access
It is a very solid safe and secure system to use. Our most sensitive company data is only visible to the right people in the right format.
No more spreadsheets
It cuts out the time spent extracting and collating information into spreadsheets. The time saving for our senior management team is huge. They can't break it, the solution is easy for them to use - they just log on and press buttons to get to see what they need.
A great investment
Credit control uses a suite of m-Power applications that gives them instant account profiling, account management, and screens to enter extra information. This tailored solution has saved us having to buy a separate credit control system. m-Power has paid for itself many times over."
To learn more about Hutchinsons, you can visit their Web site at: http://www.hlhltd.co.uk/
Want to know more about a similar solution for your business? If you would like more information about how you can create a similar system, or you would be interested in having us develop a custom proof-of-concept you can show the powers-that-be, please just fill out this form, or, call us today at 630-916-0662 to learn more.

Click here to download the PDF version.
---
---
"There is no need for countless spreadsheets, you can go straight to the information you need."
---