Summary: As businesses rush to build mobile apps, they often dive into the project without proper planning, or without an adequate understanding of their mobile app options. As you might imagine, this causes problems. It produces the wrong type of mobile app, or mobile apps that the company doesn't really need–wasting time and money in the process. In this article, we cover the final questions you should ask before creating your mobile business app.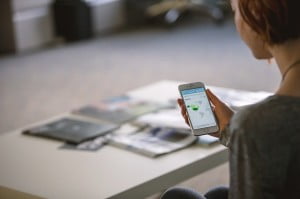 We've finally reached the end. In this article, we wrap up this three-part series on questions to ask before building a mobile business app. I hope you take the time to read each one, as it's such a broad and important topic.
In the first and second articles, I explained why this is such a crucial topic. Businesses are diving into mobile app development completely unprepared. Studies find that most enterprise apps get abandoned after their first use…and cost over $200,000 to create.
What can you do about it? To avoid this problem, you must ask the right questions before you develop a mobile app. In the previous articles, we've explored these important questions:
Is your mobile app a "Vitamin" or a "Painkiller?"
How does a mobile app support a higher level business goal?
Will My Mobile App Produce a Compelling Experience that Only a Native App can Provide?
What platform will we use?
How do our potential users currently deal with the problem we're trying to address?
Do we have the resources for this project?
How will this be updated and maintained?
How do you plan to bring in users?
Today, let's finish the series. In this article, we'll explore the 4 final questions you must ask before building a mobile app for your business.
1. What will bring users back to this app?
In the last article, we asked the question: How do you plan to bring in users? Today, let's go a step further. How will you bring users back to your app?
Quick side note: Some businesses assume these questions don't apply to them if they're building mobile apps for internal use. This is false. It doesn't matter whether you're building an app for distribution in the app store, or within your own company. You still need a plan to get users/employees using the app.
Even more importantly, you need a plan to bring them back after the first use. One study found that 80% of enterprise mobile apps are abandoned after one use. Another study finds that roughly 25% of consumer apps are abandoned after the first use. The same study finds that 62% of users will use an app less than 11 times.
What's the key to a "sticky" app that users want to use? As mentioned below, it boils down to two areas: Solving the user's pain, and delivering clean navigation.
"If you think you have an app idea that solves a real business pain, before building it you need to ask yourself: "does the experience of using the app contain enough empathy toward the target audience?", asks Shawn Parrotte, Marketing Manager, Designli.co. "There's little incentive to use an app again if it's confusing or clumsy to navigate. So how do you make sure your users will want to come back to your app again and again? Make the experience of using it as effortless as possible by deeply understanding who your users are and how they think. By learning about those that will actually interact with your app and the problems they face will you know how to best craft an experience that they'll enjoy. Spend time with your users and discover what they need for the app to succeed, and it just might."
2. Are we prepared to change?
"One of my most important questions to first timers is 'are you able to put your ego aside?'," says Erin Essex, Creative Director at Webonise. "Have confidence in your idea but put your ego aside. So many entrepreneurs get defensive about their idea. You've spent a lot of time thinking about your app; as consultants we fully understand and it's ok to defend your idea. What most first timers don't realize is that as consultants we have seen apps succeed and fail. With that background, we will poke holes or offer suggestions to make your app even stronger, not to criticize."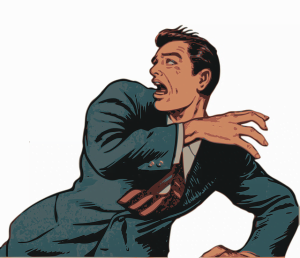 It's a great question, and one that applies to any business–not just entrepreneurs. Are you prepared to put your ego aside? Are you prepared to change?
Why is this so important?
Suppose you come up with a great idea for a mobile app. Everything is planned out perfectly. You know what problems it will solve. You know how it will help your business. You know how users will navigate the interface.
But, after you deliver the app, you're surprised to see that users didn't embrace it as you had hoped. Or, they struggle with the interface. Or, they use the app in an entirely different way than you had anticipated.
What will you do? Do you adapt to their needs, or try to force your original plan on the users?
One of the most important mobile app development tips is this: Be prepared to adapt. Listen to your users, and change as needed. That's one of the biggest keys to mobile app success.
3. What happens if a user loses their internet connection?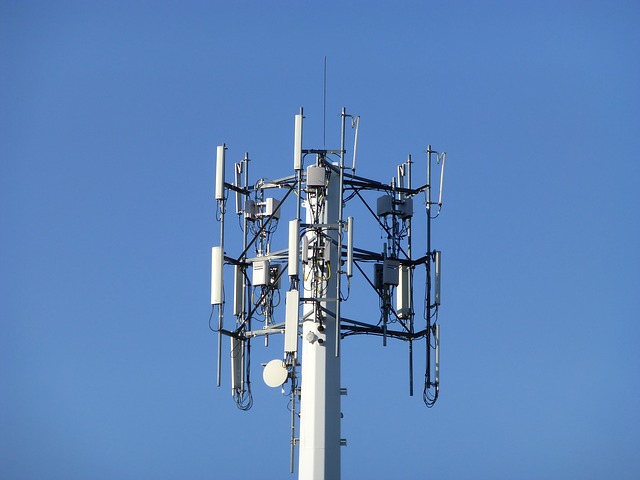 Living in the Chicagoland area, mobile coverage is pretty good. But, it's not perfect. You'll find that some suburbs have spotty coverage on certain networks. You'll find "dead zones" in certain places. If you travel south for about an hour, you'll run into many coverage issues.
Now, I'm not mentioning this to complain about coverage. I bring this up for an important reason: You cannot take connectivity for granted…even in a big city. Chances are, your users will try to access your app without an internet connection at least once. Or, they'll start using your app with a connection, and lose it halfway through. What will happen when they do?
If you want a successful app, you'll need to plan for this issue. As explained below, you'll only frustrate users if connectivity issues get in their way.
"What happens if a user temporarily loses connection to the internet?," asks Nic Grange, CTO, Retriever Communications. "Will the application continue to work or will the user lose their data and have to re-enter it in? Some people might think that we live in a perfectly connected world. The reality in many places is that you can experience poor or no data coverage. If the application can't work offline, then users are going to complain every time it stops them from doing their work. Having to re-enter information is one of the most frustrating experiences for users."
4. What will success look like?
Finally, let's ask an obvious question that many overlook: What will success look like? How will we know if this project has failed or succeeded?
Many businesses make the mistake of rolling out an app without a clear definition of success. When they step back and review the project, some business leaders view it as a success while others disagree.
Before you start, sit down with all necessary parties and agree on success metrics. Are you looking for user numbers, or revenue? Will the app improve data access? Will it improve sales? These are questions that must be answered before you begin.
"Do we have success clearly defined for launching a new mobile app?," asks Zack Naylor, CEO & co-founder at Aurelius. "Pretty straightforward here but surprisingly overlooked more often than we'd think. In short, have a clear connection to some larger business goal you have and identify specific metrics you'll use to determine if your mobile app is a success. This is always highly contextual to the business, but it's an important step. "Customer feedback" isn't always the only, or best, way to determine if you have a successful mobile app."
Summary
So there you have it. The final four questions you must ask before building an enterprise mobile app. Would you add anything to the list created in this article series? If you would like to add anything to this list, I'd love to hear it. Feel free to share in the comments.