Summary: It has been a crazy ride over the past few years–especially for CIOs. They're faced with a job that's both more important and more challenging than ever. How will you address the challenges in the coming year? In this article, we explore 5 challenges that CIOs and IT leaders should watch in 2023.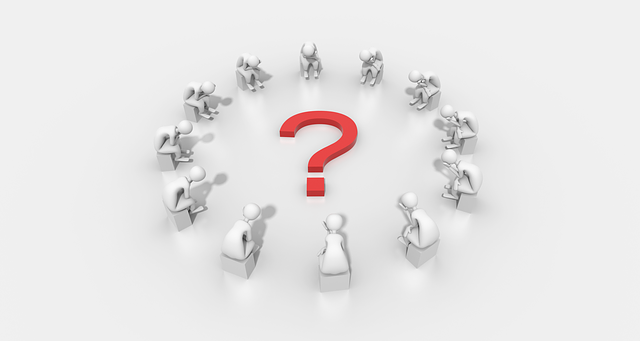 It's been a challenging few years for CIOs.
The pandemic forced businesses to go digital…whether they were ready or not.
The remote work phase that was expected to last a few weeks got extended…indefinitely for many organizations.
And now, we're looking at what many predict to be an economic slowdown.
All the while, technology keeps evolving. Cyber security threats haven't gone anywhere. The standard, day-to-day CIO challenges still exist.
Yet, one thing remains constant: The role that technology plays in businesses continues to grow.
In other words, the CIO's role is increasingly important…yet full of challenges.
The big questions: What challenges can CIOs expect in the coming year? How can they address these challenges? In this article, we will explore some of the top challenges facing CIOs in 2023 and offer insights on how to overcome them.
1. Finding and Retaining Talent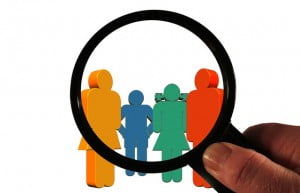 Finding and retaining tech talent is one of the biggest challenges that CIOs have faced recently…and one that's becoming even more difficult. Why?
It's driven by a few factors:
The rapid pace of technological change: As technology evolves and advances, the need for employees with modern tech skills rises. Yet, there's still a gap between the skills needed and the skills available.
Increased reliance on technology: As more companies embrace digital and web technologies, the need for tech talent, in general, is on the rise.
Remote work: More and more companies are offering remote or hybrid work environments. While this may seem like an employee perk, it creates more competition for top talent. Rather than competing for top talent with companies within your geographic location, you're not competing with companies across the globe.
"Talent Management attracting and retaining top talent is always a challenge, but it is especially difficult in the ever-changing field of information technology," says Allan McNabb, VP of Image Building Media. "CIOs and IT leaders need to be creative in their approach to talent management."
But, the challenge doesn't end with attracting talent. Once they have found the right people, CIOs also need to focus on retaining them. This means providing competitive salaries and benefits, as well as creating a positive and supportive work environment that encourages growth and development.
It also means providing opportunities for advancement and professional growth, as well as investing in training and development programs to help workers stay up-to-date on the latest technologies and best practices.
Overall, finding and retaining tech talent is a complex and ongoing challenge for CIOs. It requires a combination of strategic recruiting efforts, a focus on creating a positive and supportive work environment, and a commitment to investing in the growth and development of tech workers.
By addressing these challenges head-on, CIOs can help ensure that their organizations have the skilled and experienced tech talent they need to succeed in today's competitive business landscape.
2. Delivering more value with fewer resources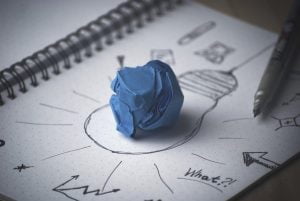 To make matters worse, many predict that the US economy is headed for an economic downturn in 2023. That means CIOs must find ways to deliver more value with smaller budgets and fewer resources.
How can CIOs address this challenge? Here are a few options:
1. Prioritize efforts on areas where technology can have the greatest impact.
To do this, CIOs must identify the key business challenges and opportunities facing the organization. Then, they must focus on the areas where technology can have the most significant impact in the least amount of time. It's important to aim for areas that will have measurable results, to demonstrate the value of their technology investments.
2. Automate manual processes.
By streamlining manual processes, CIOs can free up resources for other initiatives and projects. This will help CIOs to do more with less, and deliver greater value to the organization.
3. Collaborating with other departments and teams within the organization.
Working closely with other teams and departments helps CIOs identify opportunities for technology or productivity improvements they wouldn't know about. This can help foster a culture of collaboration within the organization and help CIOs deliver greater value with fewer resources.
4. Adopting low/no-code software to improve productivity
The rise of low-code/no-code software is changing the way businesses operate. They help existing development teams create solutions 50-80% faster. They also help non-technical employees create applications they need without bothering the IT department. In other words, they help CIOs get more value out of the existing resources.
Of course, this is only the tip of the iceberg. If you'd like to learn more about this option, here's an article that goes into more detail: Low-code development 101: Understanding the basics.
3. Keeping up with cyber-security threats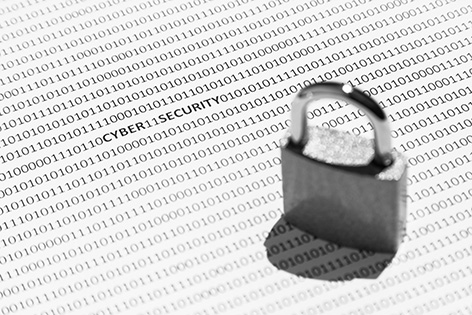 This is a point that I could mention every year…and I probably do! However, I include it because cyber security is a significant challenge for a number of reasons.
First, the number and sophistication of cyber threats continues to grow. Hackers and cybercriminals keep developing new techniques and technologies and can target organizations in more sophisticated and effective ways. This means that CIOs need to be constantly on the lookout for new threats and vulnerabilities, and they need to be prepared to quickly and effectively respond to these threats.
Second, the increasing complexity of IT systems and networks makes it difficult for CIOs to ensure that their organizations are secure. After all, every time an organization adopts new technologies and/or systems, they create a wider attack surface that can be exploited by hackers.
This means that CIOs must have a deep understanding of the technologies and systems being used by their organizations. They must develop and implement comprehensive security strategies that take these complexities into account.
Third, the rise of remote work and the use of cloud-based services have introduced new security challenges for CIOs. As more employees work from home and access corporate networks and systems remotely, the risk of security breaches increases.
Additionally, the use of cloud-based services adds an additional wrinkle. It means that organizations must be concerned not only with their own security, but also with the security of the cloud providers they are using. This adds an additional layer of complexity to the task of securing an organization's IT systems and networks.
"All we head into 2023, it's clear that one of the biggest areas that needs to be addressed is how IT leaders make sure that employees can securely access the systems and resources they need," says Michael Rothschild, Vice President of Product at HYPR. "Multi-factor authentication in the form of OTPs or push notification had been the standard recommended best practice but we see from the recent attacks on Uber, Drizly, Twilio and others that this is no longer enough. The MFA bombing technique used against Uber is actually simple in concept — knock enough times and someone will let you in. CISA recently issued guidance urging phishing-resistant MFA for all organizations and CIO and IT leaders will need to map out how they can begin to roll that out."
4. Managing tool fatigue and SaaS sprawl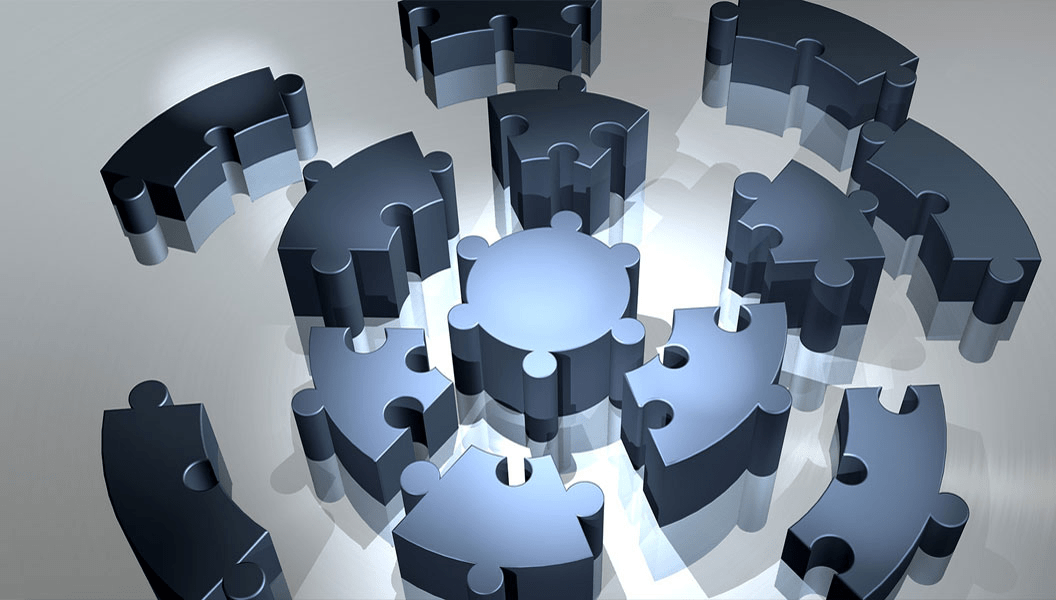 The rise of Software as a Service (SaaS) applications changed the world of business software forever. It's simplified the process of adopting software to the point where non-technical employees can purchase and start using software without much effort.
However, the SaaS revolution comes with its fair share of issues. How many SaaS tools does the average organization use? It's probably more than you think. According to these statistics, the answer is 110 SaaS applications! Crazy, right? This leads to a few issues:
One issue: Tool fatigue. Organizations use so many tools, employees are often unsure as to which ones to use. Or, some get forgotten. It's hard to keep track of who is using which tool and how valuable it is to the company.
Along the same lines, another issue arises when user fees pile up. As an organization collects more SaaS tools, keeping track of all the user fees is a challenge. To make matters worse, what happens when one department buys a tool that's similar to one used in another department? It's hard to keep track of all the user fees.
Taking the last point one step further, SaaS tools often come with a "Success Fee" for lack of a better term. What do I mean by that? They draw businesses in with low per-user fees, but those fees grow as the business becomes more successful with that tool. Sometimes they charge extra for new features. Other times the monthly price goes up. Other times the business needs a bunch of new user seats but doesn't realize how expensive it will become. The problem is, these tools can become prohibitively expensive after you're already locked in.
How can CIOs address this challenge?
I know more and more companies who are using low-code tools to replace some of their SaaS products (and eliminate user fees) with custom applications.
Think about it. Rather than pay many sets of user fees for various SaaS apps, they pay one set of fees for low-code. Then, they use that low-code tool and replace some of their SaaS apps (and fees).
I know what you might be thinking: "Isn't low-code only for basic applications?" This is a myth. Depending on the tool, low-code can easily create enterprise-class applications.
Here's a great example of a company that used low-code to replace multiple SaaS products (and eliminate the associated user fees). They managed to replace a time-keeping application, a CRM system, an employee calendar, and more–all with custom applications.
"The applications we've created are key to our long-term business development," says John McHale, Managing Director of TAG Scaffolding. "Without it our business processes would be spread over many different systems, each with their own costs and each needing their own data input."
5. Balancing innovation with stability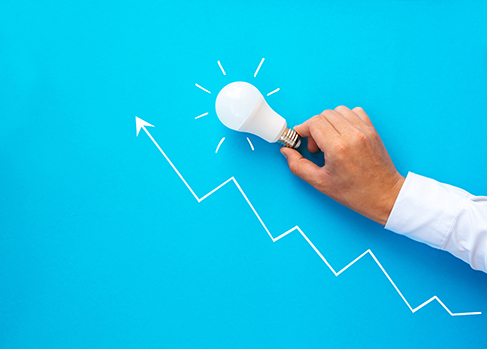 Here's another point that I could add every year, but I feel like it's more important than ever. More than ever, CIOs must walk the tightrope of innovation and stability. They must stay ahead of the technology curve…all while making sure that existing technology runs smoothly.
The problem: That's easy to say but hard to do.
I remember speaking CIOs at past conferences about their goals and challenges. Do most of them want to innovate? Probably…but, it was rarely brought up.
What were they talking about?
They were worried about addressing urgent challenges. They talked about meeting business needs quickly. They talked about specific solutions that they needed to deliver but lacked the resources to handle.
Innovation is great to talk about, but real life too often gets in the way. Keeping the lights on takes precedence over innovation.
From past experience and conversations, I've learned that many CIOs are just trying to keep their heads above water. They're bombarded with requests. They're trying to keep pace with security threats. They're tasked with keeping the business technology running…all while supporting both in-house and remote workers.
And now they're asked to drive innovation when many don't even have the resources to keep up with demand.
How can they drive consistent innovation while keeping up with business demand…all while using their existing resources? It's one of the biggest challenges facing the modern CIO.
How can you address this challenge?
So, what can you do from a practical standpoint? Here are a couple of tips:
First things first, CIOs should create a technology roadmap that includes both short-term and long-term goals. Then, implement technologies and processes that let you meet existing demand faster while setting you up for future innovation.
One way to do this: Give your team the tools they need to rapidly deliver business solutions. That's one reason the low-code market is taking off. It helps CIOs and IT leaders meet business demands with their existing resources and positions them for innovation.
Another important factor is to regularly review the organization's technology infrastructure to identify potential risks and vulnerabilities. This can help CIOs address issues before they get out of hand, maintain stability, and prevent disruptions to critical business operations.
Finally, create an innovation lab. Everyone talks about innovation, but few actually take actionable steps toward that goal. What is an innovation lab? According to Gartner, "The creation of an innovation lab is a popular tactic among technology leaders to foster growth and promote new ideas. Whether a physical or virtual space, these centers are dedicated to helping a company stay on the cutting edge of its industry."
Now, an innovation lab isn't a physical structure. It's often a select group of people who regularly meet to discuss ideas that would help the business. Or, you could take Google's approach and give employees a set amount of time to focus on new ideas. The main point is, you're making innovation a business function rather than a nice buzzword.
Summary
These are just 5 challenges that CIOs can expect in the coming year, but the list could certainly be longer. If you would like to add anything to this list, I'd love to hear it. Feel free to share in the comments.