This newsletter highlights some of the noteworthy features that were included in our Spring 2021 m-Power release candidate that was released April 29th, 2021.
---
New Bootstrap Theming Option
It's hard to believe that we have offered our bootstrap templates for about 5 years now. While we still love bootstrap and all of the features it gives us (modern UI, responsive web design, buttons, etc), we thought some users may want to freshen up their apps with a new Bootstrap stylesheet. This new enhancement is a CSS only solution so no templates were changed at all for this feature. That means, for you, it's very easy to switch between looks depending on the needs of your end users. Existing dictionaries and applications, like always, will continue to have their same look and feel. However, by default, new dictionaries will take advantage of the new look. Prefer to have your new dictionaries utilize the original stylesheet? No problem! Love the style so much you want your existing dictionaries to take advantage of them right now? Sure — we support that scenario too. This feature is all about giving you choices on which stylesheet you want to utilize for your Bootstrap applications. More information can be found here, including how to revert new dictionaries and retrofit old dictionaries. Feel free to check out crazybikes.com to get an idea of the new look across all of our templates.
Below is an example of both so you can see the subtle but significant improvement from old to new.
Old Bootstrap Design:

New Bootstrap Design: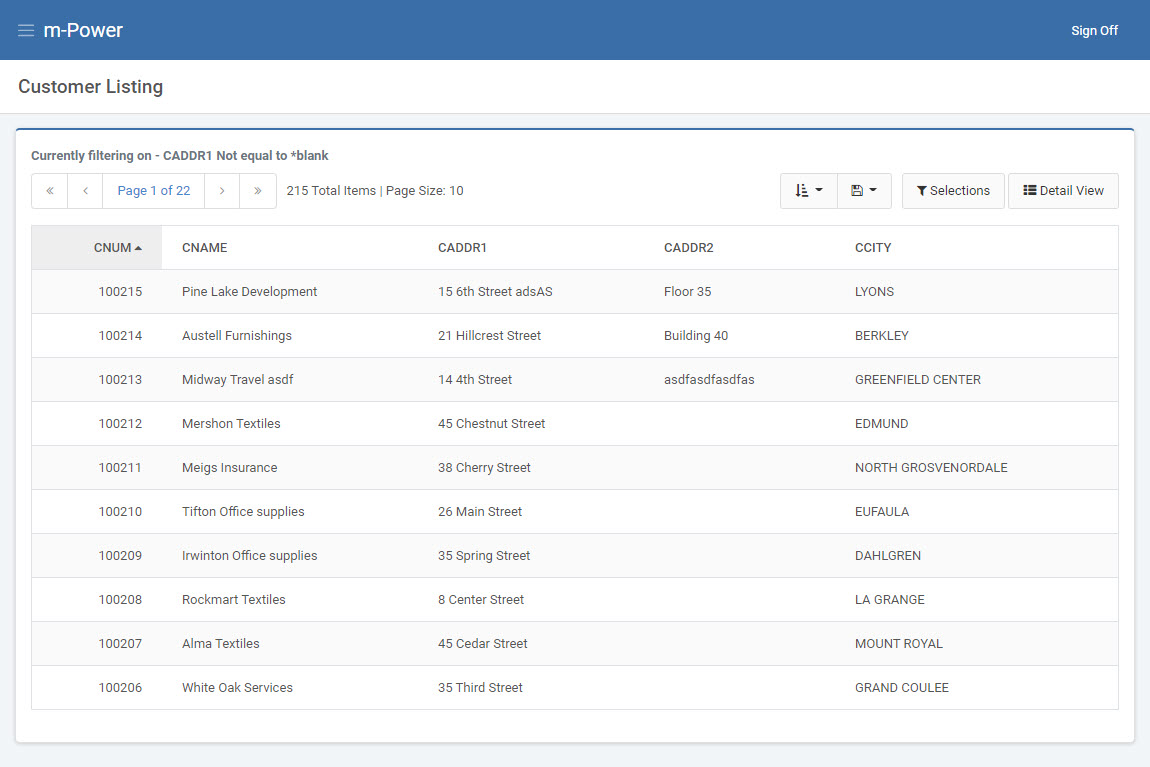 Updated Web Services
m-Power applications are typically accessed via the web, in a web browser. However, did you know that with m-Power you can also create RESTful web services? This release candidate ships with a new template that allows both read and write access via web services. Further, a variety of authentication options are available, including: Bearer tokens, API keys, and basic authentication. More information on how to interact with our web services can be found here here.
Note: Older web service templates will continue to function, but we highly recommend you transition to this new version as the latest version offers more security options.
Parent/Child Quick Add
This enhancement aims to make it quick and easy to add child records from a parent maintainer form. Sometimes when working with a parent record there may be some type of child assignment that you would like to do at the same time. For example, your parent application may be a list of users and the child application is a list of all of their permissions. Without this feature, you would have to drill into each parent record to assign all the child records. Now, you can simply edit the header record and select options from a dropdown to effortlessly add these child records (without ever leaving the header screen). If this sounds familiar, it should — we use this same strategy throughout the interface. More information on how to configure this can be found here. Ultimately, users will love this feature because it saves them clicks and increases their efficiency.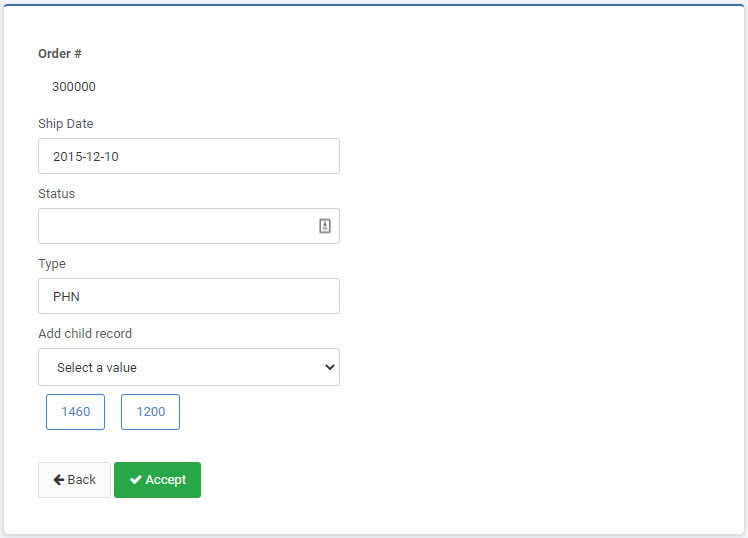 Bootstrap Reorder Maintainer
We are happy to announce that, based on popular demand, the reorder maintainer is now available for use within any Bootstrap dictionary. More information about the uses of the reorder template can be found here.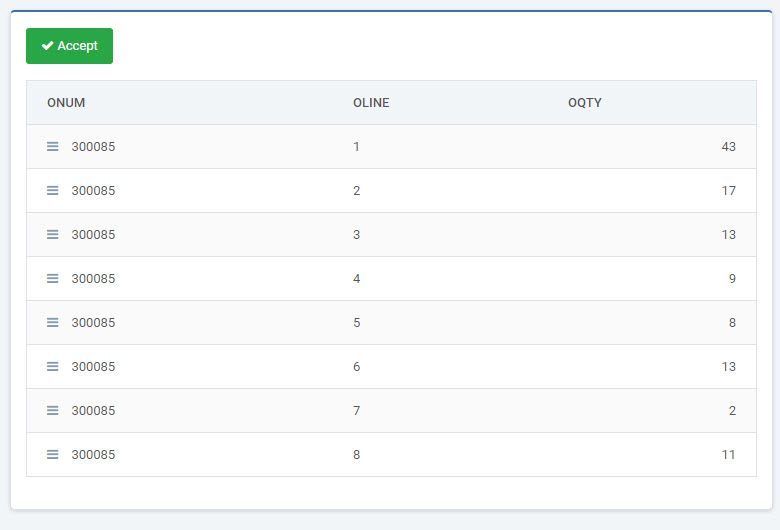 Fixed Column Headings
For many years, our users have loved the ability to have fixed column headings within their report templates. Based on the popularity of this feature, we have extended the functionality to grid based retrievals and maintainers as well. More information about this enhancement can be found here.
Should you have any questions about this release candidate, please do not hesitate to contact us via the customer portal, which you can access here.