Over the past couple of years, we've seen the business world slowly adapt to the rise of mobile devices. Some businesses have jumped in with both feet, while others have moved more cautiously. I believe we'll see the pace quicken dramatically this year, as more businesses rush to jump on board.
Why will 2014 be a big year for mobile in the business world? We've reached a point where businesses can't afford to ignore the trend any longer. What do I mean? Here are a few examples:
Mobile browser usage share

recently hit 20%

. That means one out of every 5 customers, employees, or prospects that visit a site does so on a mobile browser.
The percentage of employees using their own devices for work-related tasks has grown exponentially. I've seen studies that put this number anywhere from 50-70%, but I'd wager the actual numbers far exceed those estimations.
Mobile is becoming the foundation for new technological advances. For instance, the rise of trends like the "internet of things" and wearable technology revolve around mobile devices.
I believe this will be an exciting and eventful year for mobile in the business world. We'll see mobile do everything from improve business efficiency to completely revolutionize industries. So, where is mobile headed this year from a business perspective? Here are 9 of the biggest enterprise mobile trends to watch in 2014:

1. The "mobile web" disappears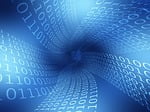 No, I'm not saying that people will stop browsing the web on their mobile devices. In fact, that will increase. It's the distinction between the "web" and the "mobile web" that will disappear.
Let me explain: In the past, the web we viewed on our PCs differed from the web we viewed on our phones. Mobile browsers lacked the features and power found in desktop browsers. We had two different internets–the regular web and the mobile web.
Now, that's all changing. Consumers are browsing the web on whichever device they currently have handy. Mobile browsers have caught up with PC browsers. What we have now is a single web, accessed through a variety of devices and screen sizes.
"Power-users of digital technology are often moving rapidly between multiple devices," says Raffi Semerdjian, Senior Designer at Digarati. "The tools that are most utilized generally deliver a seamless experience between tablets, smartphones, and PCs. Delivering content without discriminating between platforms is becoming a brand etiquette and we're seeing many companies scrambling to catch up to this trend. Businesses are realizing more and more, that an effective digital strategy requires tactfulness and sophistication when it comes to creating your website, app or any other digital content – all these tools are your front-line and first-pitch whether it be for lead-generation or brand awareness."
What does this mean for business? This means we must stop looking at smartphones, tablets, and PCs as separate entities. It's all the web. If you're building a web site or a web application, you must build for the web–in all of its current forms. These days, building web sites/apps that automatically adapt to any device type has become the norm.
2. Consumer devices become enterprise friendly
We hear all about the "consumerization" trend–how employees are bringing their personal devices and applications into the workplace. This year, we'll see the difference between consumer and enterprise devices fade, as vendors work to bring enterprise features to consumer devices and platforms.
"In 2014, we will see the growth of pragmatic mobility in the middle," says Mike Petersen, Director of Enterprise Product Marketing at Motorola Solutions. "20 years ago there was a clear difference between consumer and industrial products. This was especially true when it came to PCs, laptops, and even mobile devices. Consumer devices have traditionally focused on speed, cool features and real-time access to new communication platforms largely driven by our teenager's changes in interaction styles. Conversely, commercial-class devices were founded in bulletproof reliability, security and the foundational principle that 'if it's not broke, don't fix it.'"
As Petersen explains, enterprise and consumer devices have always differed in their goals. Consumer devices aimed for the "latest and greatest" features, while enterprise devices required security, stability, controlled deployments, remotely accessible updates, and more. However, Petersen says that as more and more vendors add enterprise features to mobile operating systems, there will soon be no distinction between "consumer" and "enterprise."
"The 'pragmatic mobility in the middle' will be the meaningful growth in the intersection of the consumer world and the enterprise world as the hardware and software capitalize on the best of both environments," explains Petersen. "As a result, consumers will see billions of small improvements in operations, customer satisfaction, time to delivery, accuracy of information, and quality of services in many aspects of our life."
3. Mobile security takes center stage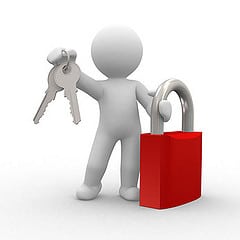 As mobile usage grows in the business world, and mobile device and platform vendors turn their focus towards the enterprise market, security will take center stage. The security focus comes down to three areas:
End user security training: As more employees use their mobile devices for work-related tasks, they must be properly educated on security best-practices. For instance, many still aren't aware of the dangers of accessing critical company data over a public wifi network–a mistake that can open the door for

hackers to access confidential data

.
Secure application development: Despite the growing importance of secure development, most applications still contain at least

one major vulnerability

. In an increasingly mobile world, proper security practices will take center stage as developers create more enterprise-focused mobile apps.
Secure devices: As mentioned above, we'll see a greater focus on secure devices and platforms from the vendors themselves.


"Driven by the realization that rising security concerns could be a threat, the mobile device and platform vendors are moving fast to incorporate more rigorous security systems in their devices," says Ajith Sankaran, Senior Vice President – Market Intelligence, for Blueocean Market Intelligence.
4. BYOD becomes even more complex
"A huge upcoming mobile trend has been the switch to lower cost no-contract cellular plans," says Omar Aqel, Co-Founder of GIV Mobile. "Without the long-term commitment and locked down costs, no-contract plans provide customers with more freedom."
We are seeing a definite shift away from the 2-year contract smartphone model, and towards no-contract options that let consumers switch devices frequently–often a couple of times per year.
From a business perspective, this complicates BYOD management. Now, rather than changing devices every two years, employees might change devices 2 times per year. This will require more sophisticated approaches to BYOD control, as employee devices constantly evolve. I believe we'll see more companies following Dell's lead, and opting for a "control the data, not the device" approach to BYOD.
5. Wearable gadgets work their way into the business
"From a technology perspective, we'll see more growth this year in wearable gadgets such as google glass, smart watches, etc. that can unlock more opportunities for businesses and drive more growth," says Dan Bivona, Sales Director at VAI.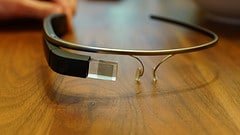 We're already seeing signs of this trend, as different industries explore the usefulness of wearable technologies. As one example, the NYPD recently revealed that they're already testing Google Glass for use in the field. I believe we'll see other law enforcement departments follow suit this year and it won't stop there. As mentioned below, wearable technology is poised to impact a wide variety of industries.
"Wearable Computing could make its presence felt in Enterprise Mobility: More than a BYOD scenario of employees coming to work with Google glasses; wearable computing could have very specific applications across industries," says Sankaran. "Possible scenarios could include industrial production / assembly lines, R&D, travel and tourism, supply chain / warehouses, retail etc."
6. Unified communications grow
As smartphone usage grows, employees have more communication channels than ever before. Rather than simply monitoring voicemail and email, employees now monitor multiple channels, like texting, Twitter, instant messaging, video conferencing, and more. As monitoring these communication channels becomes more and more time consuming, businesses will seek out methods to consolidate everything into a single channel.
"Since mobility is coming more and more into the enterprise, Unified Communications should begin its long-awaited welcome into the business world," says Ritch Blasi, SVP-Mobile & Wireless for Comunicano. "Based on VoIP, video conferencing and collaboration solutions that have been developed with mobile in mind, and BYOD maybe finally being adopted, the ability to substitute a mobile phone or even a tablet for a desk phone is right around the corner. Why spend $900 on a desk phone when an iPad equipped with the proper app can do everything the phone can do and more."
7. The internet of things explodes
A recent report estimates that the The 'Internet Of Things' will be bigger than the smartphone, tablet, and PC markets combined. Don't make the mistake of assuming this is a consumer trend–the rise of web-connected devices holds amazing potential for the business world as well.
"Internet of Things (IoT) combined with enterprise mobility will open up huge opportunities: Industrial devices and systems are already smarter than they ever were," says Sankaran. "Rapid advances in IoT technologies, combined with enterprise mobility would open huge opportunities for improving efficiencies, and driving innovation."
What types of opportunities will this open? Just imagine garbage cans that alert the garbage truck driver when they're full, automatically creating efficient routes that avoid empty cans (this is already happening). Or, imagine that your stock shelves could automatically order new inventory when levels get low. Or, what if your delivery trucks could relay their exact locations and arrival time automatically? The possibilities of this trend are truly mind-blowing.
8. Artificial Intelligence comes to mobile business apps
At the end of every workday, my phone automatically tells me what the traffic looks like for my drive home. I never asked it for this information, and I never told it where "home" was located. It figured that out on its own, and now sends information that should be useful to me (which it is).
I believe we'll see more of this creep into the business world this year. After all, employee's phones already track their location and habits. The next logical step is artificial intelligence that performs actions based on that data.
"Integration of AI (Artificial Intelligence) into apps will be a major trend for business," Omer Faiyaz, President of Remo Software. "AI will improve business apps by increasing employee productivity and by making the app more fun to use. The data that was collected in the evolution years (until 2013) provided analytics and patterns that will be used by businesses to design apps that are intelligent. Apps that will soon surface for business will have more AI built into them, which will enable intelligent progress tracking of tasks and usage patterns of the user automatically. These pattern and task tracking abilities will allow apps to prompt, advise or offer unique, intelligent methods to reach goals."
9. Businesses get serious with UX design
End users are increasingly bypassing company sanctioned applications in favor of third-party cloud-based applications. While the reasons vary, one such reason boils down to the user experience. Enterprise applications have traditionally focused on function over form. After all, users didn't have a choice–they had to use whatever application they were given. These days, that's not the case. Users expect the same experience they receive from their consumer apps.
"We are seeing enterprise apps raise the game with significant focus on the business user experience perspective," says Jeff Wallace, Head of Mobility Practice and Business Leader at Brillio. "While employee-facing apps used to require less attention to visual appeal, that is no longer the case and is related to the consumerization of IT. This raises the requirements and burden on UX capabilities and delivery for all app development as related to enterprise mobility."
Bonus: Legacy infrastructures get a makeover
While not technically a "mobile trend," this is directly related to the rise of mobile in the enterprise. The problem is, while the world goes mobile, many businesses are still stuck running on legacy infrastructures–incapable of adapting to the growing mobile trend.
These business leaders are slowly realizing that they can't move forward until they fix their legacy systems. As a result, I believe we'll see a greater push towards modernizing or replacing these legacy infrastructures, as more businesses recognize the urgency of enterprise mobility.
So, what do you think? Would you add anything to that list? If so, feel free to add your thoughts in the comments.