Summary: These days, every business wants new ways to improve productivity. For many, the answer lies right under their nose. While they may not realize it, they're wasting hours of time every week completing manual tasks that could (and should) be automated. What common tasks should your business automate?



Do more with less.
Move faster.
Maximize your current resources.
Every business aims for these results. Few achieve them.
Why? What steps can you take to reach these goals?
Today, let's examine one area that will get you closer to each one: automation.
Automation holds the key to a more organized, productive business. But, too many businesses ignore this area. They're stuck in a time-wasting cycle, manually completing tasks that should be automated.
Today, let's explore just a few of these areas. What common business tasks should you automate? While the list could go on, here are 5 tasks ripe for automation.
1. Email or text message auto responses
"A well-crafted auto responder can handle a fair amount of mundane customer service requests," says Richard Mangahas, Owner of www.rikema.com. "Most mailing list providers as well as email clients allow for some type of auto response or at least the saving of common answers. Similarly, to merely simplify it, one could log all the customer service people into the same dropbox account and use different files for different canned responses."
Automatic responses are one of the simplest areas to automate, and can save so much time. For instance, email or text message automation can be used:
To improve customer service: Suppose a customer submits a support request on your site. An automated response sequence can deliver a thank you message to the customer, and an alert message to the appropriate employee in your business.
To automatically distribute reports or alerts: If you run nightly or weekly reports, an automated response can deliver those reports to the correct user's inbox or even to their phone. Additionally, you can even configure email or sms alerts (text messages) based on real-time business data. For instance, if daily sales rise/fall past a pre-set threshold, an automated email or text message can alert the appropriate manager.
To nurture prospects: Many businesses set up an autoresponder series to nurture prospects who complete a form on their site. These responses share content that the prospect might find useful, and help them understand how the business can solve their problems.
That's just the tip of the iceberg. The best part: As explained below, these automated responses not only save time, they improve your customer interaction.
"When people get a quote for our services we automatically send a thank you email with a survey to review the experience," says Morgan O'Mara, Digital Marketing Content Coordinator at Shred Nations. "We also have set up automatic emails to send to people after they sign up for our newsletter. Automated emails are a great way to interact with customers in a positive way, while saving time."
2. Reporting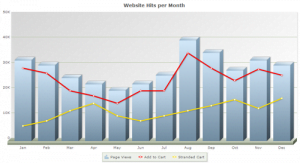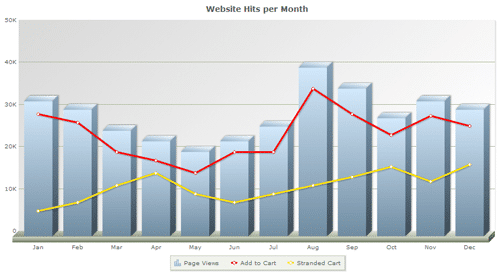 Reporting is one of the biggest opportunities for automation, yet few companies take that step.
For all too many businesses, reporting is still a manual process. In some cases, employees waste hours manipulating data in Excel and creating reports. In other cases, users still submit reporting requests to the IT department…and wait.
As explained below, automating the reporting process not only saves time, it improves decision-making.
"In my experience, reporting is one of the most important areas to automate," says Rick Hurckes, Services Director at mrc. "Users should have access to an employee portal where they can get the reports they need, whenever they need them. Not only does this save time, it improves decision-making. It puts data at your user's fingertips, whenever they need it."
3. ANYTHING that has to get entered in more than once
Duplicate data entry comes in many forms, and creates all types of problems. It usually stems from the use of disparate systems that don't communicate with each other. For instance, do your employees:
Enter the same data into two (or more) different systems?
Pull data out of one system, and manually enter it another?
Take notes while in the field, and manually type those notes into the system when they return to the office?
This practice of duplicate data entry wastes hours of time every week for business across the globe. But, as explained below, it also increases the risk of errors.
"There should never be duplicate data entry," says Mangahas. "You're only increasing the risks of typos and mismatched information. It also becomes much more difficult to track and correct if there is no automated system in place. This is on a case-by-case basis, but often this will require syncing information to a database and having the other programs pull from that database. Any corrections will just require a correction to the database."
4. Your website's infrastructure
I remember back when a website was nothing more than a glorified brochure. You put up a site to share information about your business, and little else.
Now, the website is a vital aspect of most businesses. If the site goes down, your business suffers.
The problem: Keeping your website up and running is time consuming. For that reason, we're seeing more businesses automate their website maintenance through managed hosting. Moving your site to a cloud host eliminates the need to spend time on security, performance, backups, uptime, and more.
Additionally, this approach gives you the added benefit of scalability. As explained below, if you choose a provider with these capabilities, your site can scale up and down based on demand.
"The infrastructure for your business website should be able to automatically adjust and scale based on demand," says Sandip Sekhon from CastleSmart.com. "Thanks to cloud servers, this is now possible but many businesses still do not realize the full potential. Having automatic scalable infrastructure has a number of advantages. The two most of important for me are:

1) Scaling based on traffic saves you money as you never have excess unused capacity that you're paying for.

2) If something on your site goes viral, you'll be able to handle it immediately. This is especially important if you or your team are not online 24/7."
5. Social Media
These days, most businesses have a social media presence in one form or another. It helps them connect with prospects/customers, and share useful news and content.
But, with so many social media channels, who has time to keep each one updated? How can you remember to log in to each account at different times and share an update? Fortunately, we've seen a growth of social media automation tools–which lets businesses pre-program updates for future delivery.
"There are so many social media sites now, and you often want to post the same or very similar messages on all of them at the same time," says Louise Hendon, Co-Founder of Paleo Living Magazine. "With tools like buffer, hootsuite, ifttt, you can schedule posts in advance and have them automatically post to various channels at the same time. This ensures you have a constant stream of content for your followers on all the channels."
Summary
Now, these are just a few tasks that should be automated, but the list could go on. If you would like to add anything to this list, I'd love to hear it. Feel free to share in the comments.
If you enjoyed this article, sign up for email updates
Email Address
We value your privacy. We will not spam you or share your email address with anyone. You're free to unsubscribe at any time.
Related Posts: