Summary: Business process automation (BPA) is the technology-enabled automation of business processes. It is performed to improve efficiency through the automation of manual processes. In this article, we explore the basics of BPA, and explain why it's so important to your business.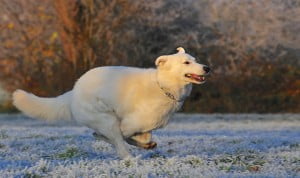 We're living in a digital era. Speed and agility are the name of the game.
The big question facing the modern business: How quickly does your business move and adapt to changes?
The problem: Many are still living in the past. They're stuck with outdated, manual processes that slow down their entire business.
What do these processes look like? Here are a few common examples:
Manual data re-entry: Employees are stuck manually entering and re-entering data into multiple systems.
Paper or email-based workflows: Business processes require a lot of human interaction to complete.
Heavy spreadsheet usage: Spreadsheets are required to move data from one system to another, or run reports.
Now, this is by no means a complete list. These are just a few of the more common manual processes you'll find in businesses today. But, they hinder your company's agility, and could even hurt your ability to remain competitive.
If you notice these issues (or other manual processes) in your business, then this article is for you. We'll introduce and explain a way to solve these problems: Business Process Automation (BPA).
What is BPA?
Because no two businesses are the same, BPA will mean different things to different businesses. For some, it will mean automating email follow-up. For others, it might be an automated workflow process for handling help-desk requests. Or maybe it's an automated invoicing process. The list could go on and on.
While it will mean different things to different businesses, the underlying goal is the same: Efficiency. As explained below, BPA is all about streamlining manual processes.
"Business process automation is the use of technology to transform and streamline a manual process so that it becomes more cost- and time-efficient," explains Puneet Gangal, CEO & Founder of Aciron Consulting. "BPA often involves moving paper-based processes to a digital system. Instead of relying on manual input from employees to move the process along, the system automatically moves through workflows and drives the user to take action when necessary."
How will BPA improve your business?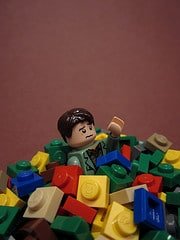 Now, I realize that "streamlining manual processes" is a pretty vague phrase. What does it mean to your business? What benefits will you see as a result of this effort? While the list could be longer, here are a few of the more common benefits:
Reduced errors: Manual processes (such as data entry) frequently lead to errors. These errors often go uncaught, which lead to far greater problems down the road. Automating manual data entry can eliminate these data errors completely.
Increased employee productivity: When you remove the tedious and repetitive tasks from your employee's workday, they can accomplish more "mission critical" tasks.
Improved process speed: When automated, workflow processes such as project approvals, vacation requests, expense forms, etc… run far more efficiently.
Processes don't get overlooked: When a process runs manually, it will eventually get overlooked. Maybe the employee responsible for that task will be on vacation, or just forget to handle it. Automated processes run consistently, without oversight.
Improved visibility: When you automate processes, you're collecting data points that you wouldn't have otherwise. You can use this data to gain better visibility into your business.
Obviously, the benefits will vary by company and processes. But, the point is this: The benefits offered by BPA far outweigh the costs of keeping your manual processes.
"When looking at automation, forward-thinking business owners understand that while the initial cost of development and implementation may be high, the ROI is quickly realized," says Al Barsoumian, Vice President of Banking, Financial Services and Insurance, Digital Intelligence Systems, LLC (DISYS). "When implemented into key processes, automation virtually eliminates errors, performs tasks at a fraction of the time of humans and also sets the groundwork for future automation enhancements — including orchestrated automation (automated processes that depend on each other)."
Business Process Automation Examples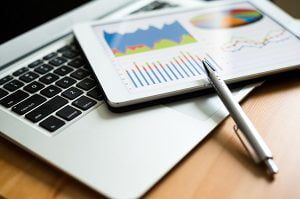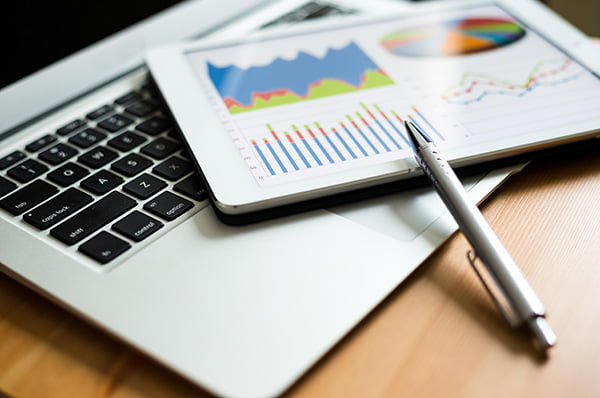 Of course, the best way to understand how BPA can help your business is by hearing real-life examples. What sort of results have other businesses seen from automating their manual processes? Over the years, we've run across hundreds of businesses who have automated manual processes, and have plenty of examples to share. Here just a few of them:
1. Duplicate Data Re-entry
Manual processes were wasting at least 10 days per month for this non-profit organization. They had to manually enter and re-enter data across multiple systems. Their monthly billing process required 10 days to complete. They automated these processes and eliminated data entry altogether, and now complete their monthly billing process in less than a day.
2. Manual Data Extraction
Manual processes were limiting the number of products this manufacturer could physically produce. Because they had no way of automatically getting their ERP information down to the shop floor, they were stuck manually entering and extracting data from their ERP. They automated this process and saved 20 hours of manual data entry every week, reallocated 160 man-hours per week to other areas of the business, and can now meet their goal of 100% daily shipping.
3. Manual Reporting and Budgeting
This distributor relied on multiple systems–not all of which communicated with each other. As a result, they had to manually pull data out of each system and work with it in Excel. This created a month-long budgeting process and a reporting process that required 8 hours per week (across multiple people). They automated their budgeting and reporting process and now have each available on-demand.
As you can see, BPA means different things to different businesses. However, the results are the same: Turning a manual process into an automated process and saving hours of time as a result.
Which processes can you automate?
Is every process a good candidate for automation? No! How do you know which ones to automate? Here's a good rule of thumb:
"Any process that gets repeated in the organization more than a handful of times is a candidate for automation," says Justin Davis, Founder of CrowdSync. "This includes employee or vendor onboarding, vacation requests, project member onboarding, account creation, and similar processes. The litmus test is this: does the organization repeat this process regularly and with a low degree of variance? If so, then it can and should be automated"
For instance, here's an incomplete list of tasks that you can (and should) automate:
Time Tracking
Inventory management
Vacation request processes
Employee on-boarding
Nightly reporting
Invoice processing
Expense approval
I could go on, but I think you get the picture. Look for tasks in your business that employees perform regularly and have little variance. Those areas are ripe for automation.
What processes should you not automate?
Bill Gates is famously quoted as saying, "The first rule of any technology used in a business is that automation applied to an efficient operation will magnify the efficiency. The second is that automation applied to an inefficient operation will magnify the inefficiency."
Some businesses get so enamored with BPA, they attempt to automate processes that aren't a good fit for automation. When this happens, you can do more damage to your business than good.
"There are some segments where human intelligence is more needed than mechanical perfection or artificial intelligence in every business such as public relation, sales,sending orders, some special methods of marketing etc…," says Andrei Vasilescu, CEO and Digital Marketing expert of DontPayFull. "These processes should not be automated."
What areas should you not automate? Rather than try to identify every such task, let's narrow it down by type. Here are a few areas that employees should complete manually:
Processes that do not have clearly defined workflows: If you can not clearly define rules for a particular process, or if the rules fluctuate, don't try to automate the process.
Processes that require abstract decision-making: If the process requires employees to gather information and make educated decisions, this is likely not an area for automation. For instance, you would never automate a 911 call center because you can't replace the human decision-making element that's required.
Processes that require customer interaction: Have you ever called a customer support line, only to deal with a robotic operator? While they're designed to improve customer service, they often have the opposite effect.
What should you look for in BPA software?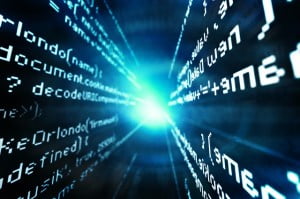 In order to implement BPA, you'll need software. You'll find there are plenty of (very different) BPA software options to choose from. Some are point-and-click, while others require more technical knowledge. Some are inflexible, while others allow for unlimited customization. Some only handle BPA, while others offer BPA and many other features.
Which is best for your business?
The answer: It depends on your business and your needs. However, here are a few areas to consider:
Total Cost of Ownership: This is one of the trickiest areas to understand, as many vendors offer low upfront pricing that balloons the more you use it. Will the price go up as you add more users? Will you pay more as you create more solutions? You want to avoid any solution that becomes increasingly more expensive as you scale up.
Ease of use: What does the interface look like? Can end users create automations easily?
Capabilities: Is this just a BPA solution, or does it offer other options as well. For instance, a development platform lets you create automated workflows, but also includes other development capabilities as well. It all boils down to your needs.
Flexibility: Every business is unique. To succeed with BPA, you need a solution that you can customize to fit your precise needs. How customizable is the solution?
"Don't settle for a generic, on-size-fits-all, off-the-shelf solution," says Cody Swann, CEO, Gunner Technology. "A business won't get a competitive advantage if they just use the software that everyone else in the industry is using. Your tasks and processes always will be unique, so you may need custom software built specifically for your unique needs."
What factors are critical to its success in an organization?
Now, BPA is more than just software. It can bring significant changes to your organization, depending on your level of manual processes. If you don't plan ahead, you'll run into some unwelcome roadblocks along the way.
How can you avoid these issues? Before you begin the project, sit down and answer a few critical questions:
What will success look like? To succeed in any project, you need a clearly defined target. Which processes will be automated? What is the business benefit? What is our end goal? Make sure you're very specific in this step.


"To ensure that implementation of BPA goes smoothly, start by establishing clear, measurable business goals," says Gangal. "What are you hoping to achieve with BPA? What will success look like, and how will you measure it? Knowing your answers to these questions will help you stay on track throughout the initiative. Proper training is also critical, as it ensures that employees understand how to use any new technology and also helps them understand the benefits of BPA. Change can often be met with resistance, but even the most reluctant employees will happily adopt a new system if they know it will actually make their job easier."

Who is in charge of the project? You need a clearly defined leader who understands the value of BPA and can drive it forward. Simply put, if you don't have someone who owns the project, it won't succeed.
How will we handle the culture aspect? Let's be honest: People don't like change. When you automate business processes, certain areas of your business will change. What's your plan for dealing with the pushback? How will you bring the end users on board?
Do we have the right tools in place to handle BPA? While you could probably create a BPA system from scratch, it's an inefficient method for handling the project. As mentioned above, you need a software tool to help you create custom automations.
Summary
Hopefully, this article provides a basic overview of Business Process Automation and answers any questions you have on the topic. Would you like to add to this article? Feel free to comment below!