Summary: Shadow IT–a term used to describe unapproved IT systems and solutions used inside organizations–is growing rapidly. Many businesses view it as a problem that must be stopped. They wage war against unauthorized applications and devices. But, is this the right approach? In this article, we explore a few ways Shadow IT can help your business when you embrace it.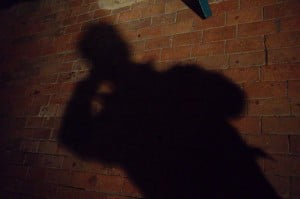 Let me ask you a question: How prevalent is Shadow IT in your company? How many employees are using unapproved IT systems and solutions inside your organization?
The answer: It's probably worse than you think. According to a recent report, most IT leaders underestimate its usage. The use of Shadow IT is 15-20 times higher than CIOs predict.
Why is this such a problem? If uncontrolled, Shadow IT creates security risks and wastes money.
It's a security risk because the IT department can't control company data if they don't know where it is. With information floating around outside of managed channels, the company risks data inaccuracy, loss, and leaks.
How does it waste money? With different employees or departments buying their own solutions, they risk duplicating their efforts and costs. How many duplicate solutions are purchased because everyone does their own thing?
When confronted with these risks, many businesses view Shadow IT as a problem that must be stopped. They want to ban third-party apps, outlaw personal devices, and restrict internet usage.
But, is this the right approach?
Despite the risks, Shadow IT can actually help your company–if properly managed. If you want to capitalize on Shadow IT, you must first bring it out of the Shadows. We won't get into all of the details in this article, as it's a topic covered in a previous article: How to deal with Shadow IT. However, today we'll focus on a related topic: How can Shadow IT help you once it is properly managed?
Let's explore that question. When properly managed, here are few benefits Shadow IT can deliver to your business:
1. It lets employees create their own solutions
Application development has long been a pain point in many businesses. In fact, it's one reason why users turned to Shadow IT in the first place. They got tired of waiting on new applications from IT, and decided to take matters into their own hands. They find tools that either meet their needs, or let them build their own applications.
When properly managed, the IT department can provide end users with the tools they need to create their own solutions. This lets IT control the data and user access, and lets users create the applications they need–without making requests to IT.
"Executives and IT departments increasingly view Shadow IT as an opportunity for employee innovation and cost management, rather than a significant security and control risk to the enterprise," says James Quigley, CEO of Canvas. "This shift is thinking is in part due to an emerging set of applications that enable non-IT specialists throughout the organization to become "citizen developers" empowered to quickly and easily build and deploy solutions that address a specific pain point — without IT department support."
2. It delivers solutions closely aligned with business needs
Besides the problem of waiting around on solutions, another issue commonly occurs. When business users request solutions from IT, the details often get lost in translation. As a result, the finished product isn't exactly what the user requested.
Shadow IT helps address this problem, as it eliminates the risk of miscommunication. When the users are the ones finding/building their own solutions, they find solutions that better align with their goals.
"Shadow IT will generally yield a solution more closely aligned with the original business need with less emphasis on technology capabilities and more emphasis on the appropriateness, alignment, and the speed of delivery of the end product," Dirk Garner, Principal Consultant at Garner Software. "Scheduling is simpler with Shadow IT delivered solutions as there is at least one fewer groups participating in the project therefore there are fewer scheduling constraints."
3. It removes obstacles and improves productivity
Employees turn to Shadow IT when they can't get the solutions they need, or to get around restrictions set up by the business. In many businesses, the IT department is viewed as an obstacle rather than a partner. Or, strict corporate policies make it hard to accomplish much of anything.
When you embrace Shadow IT, you can give employees the tools they need for their everyday tasks. As a result, they spend less time looking for workarounds, and more time getting things done.
"Usually, I believe Shadow IT is a bad thing, but it does have a few benefits," says Curtis Peterson, Digital Marketing Manager at SmartFile. "One, it shows initiative and ingenuity by your employees to overcome obstacles in their day. Your employees are more productive and efficient, and often will take ownership of the item. While your everyday employee might not foresee the security flaws and risks, they will become more efficient in their everyday work."
4. It Lessens the burden on the IT department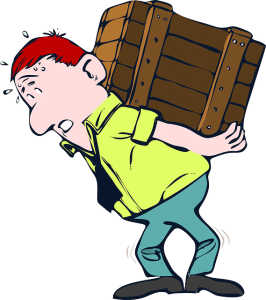 In most companies, the IT department is overworked. They keep the technology running, support the business, and are constantly putting out fires. Handling end user requests for new solutions only adds to their list of tasks.
When Shadow IT is embraced, end users have access to a variety of pre-approved solutions, or the tools to create their own. This removes a burden from the IT department, and lets them focus on other, mission-critical tasks.
"Most IT departments face a perpetually long list of IT project requests from employees and business units," says Quigley. "Requests are arranged by their perceived significance to the organization financially, operationally or politically, and as a result the project requests that tend to get the short end of the stick are internally facing applications, such as a solution to streamline logistics. Shadow IT empowers employees with these internally facing technology requests to see an application through from ideation to deployment, in turn allowing IT staff to focus on higher-level innovation projects that require deeper IT integration or more technically capable resources."
Summary
Now, these are just a few benefits of embracing Shadow IT, but the list could go on. If you would like to add anything to this list, I'd love to hear it. Feel free to share in the comments.