Summary: As businesses rush to deliver solutions quickly, low-code development is growing. But, it's a relatively new term and is still surrounded by confusion. In this article, we dispel some common myths of low-code development platforms and share some important facts.

While the term is just a few years old, low-code development adoption has exploded recently. Forrester estimates that the total market for low-code development platforms will grow to $15.5 billion by 2020.
Why is it growing so fast? In the digital age that we're living in, businesses need more web applications than ever before. They also need these applications created faster than ever, as the need for agility grows.
Since most businesses can't meet this growing demand with their current developers, they're opting for low-code platforms. These platforms let developers deliver applications much faster, and let end users create applications without coding. When you combine their advantages with the growing need for fast development, it's no wonder that the market is growing.
Yet, despite its growth, low-code development platforms are still surrounded with confusion. Many businesses still don't understand exactly what they are. Others believe some common myths about low-code platforms. In this article, I'd like to set the record straight on the topic. Here are 7 myths and facts that every business leader should understand.
Myth: Low-code tools are only for (_______)
There's a lot of confusion about who uses low-code tools. In fact, I've run across misconceptions on both ends of the scale.
Some believe that low-code platforms are only for developers, and cannot be used by non-technical staff.
Others believe that low-code platforms are too basic for developers, and can only be used by non-technical staff.
The fact is, low-code platforms are used by all skill levels. Developers use low-code platforms to speed up application delivery. End users use them to create their own applications without the need to bother IT. Of course, developers and end users will probably use low-code tools for different types of projects. But, the fact remains that they are tools you can use across your entire organization.
Myth: Low-Code is only for simple apps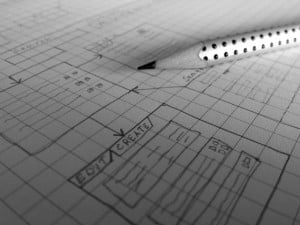 A common misconception around low-code platforms: Many believe that they're only for small-scale development. They're a good tool for simple apps, but aren't suitable for scalable, mission-critical apps.
Not only is this false, there are facts to back it up. According to a Forrester survey, low-code platforms are commonly used to create enterprise applications. In fact, most applications built with low-code tools are used across the entire enterprise or multiple departments.
Sure, you can develop simple applications with a low-code platform. But, you can also create mission-critical web apps that drive your business.
Myth: This is a new trend
The term "low-code development" was first coined back in 2014 to describe a new breed of application development tool. However, the concept dates back to the 80s with rapid application development (RAD) and 4GL tools. These tools offered fast development times and simple interfaces for creating applications.
Now, there are definitely differences between the 4GL/RAD tools of the 90s and the low-code platforms of today. Many of those old tools made you learn a proprietary language. They generated convoluted code. Many locked you into their platform. This is where many of the myths in this article originated.
The big difference between 4GL/RAD and low-code developemnt boils down to the software. Software tools have dramatically improved in both capabilities and simplicity. While modern low-code platforms come from the old 4GL/RAD tools, they offer far more features and advantages.
"Low-code is not 'new' – these concepts have been around for at least 15 years or so starting with the promise of 4GL in the 90s and rapid application development tools in the 2000s," says Betsy Bilhorn, SVP at Jitterbit. "The technologies today make low-code much more intuitive and approachable to a wider range of skill sets within IT. The interesting promise of low-code today is the possibility of providing more "self-service" to users traditionally outside of Enterprise IT which we didn't have before."
Myth: Low-code tools provide no customization
Another big fear (and myth) surrounding low-code revolves around customization. Many believe that the platforms offer no ability to add custom code or customize the generated applications.
Now, I can't speak for all low-code tools (because I haven't used all of them), but modern tools will not limit your customization. They should let you:
Add custom business logic
Directly edit the generated code
Customize your applications in any way you need
Again, I can't 100% say that every tool offers full customization. However, it's something you'll want to verify before you purchase any tool.
Myth: Low-Code locks me down
One of the biggest fears surrounding low-code platforms revolves around vendor lock-in. Many assume that if they start using a platform, they'll get locked in.
In the days of 4GL and RAD tools, this was a valid concern. Many of them generated applications that relied on the tool. They created proprietary or complex code that couldn't be maintained outside of the system. If you stopped using the tool, you couldn't use your applications.
Fortunately, that has changed. Modern low-code platforms should not lock you into the tool. They create applications that work anywhere and generate code that's easily maintained outside of the platform.
Again–I can't speak for all tools. If you're considering a low-code platform, make sure to get a tool that checks these boxes.
Fact: It brings consistency to development
When you have multiple developers on staff, you'll get some level of variance in your code. Each developer has different habits and coding styles. Some will follow strict standards while others won't. If you have a team of developers, this means that different applications might be developed with different standards.
This is one often-overlooked advantage of a low-code approach. As explained below, low-code tools bring consistency to your development team.
"Low-code by its nature is going to force certain approaches and consistency which is helpful when you've got the 2nd, 3rd, or 4th person making changes," says Bilhorn. "In turn, you should have a more consistent level of quality and performance given the standardization a low-code platform provides.

Low-code platforms typically offer templates, patterns, or samples/examples that incorporate best practices. In some cases, they allow the customer to save and re-use their own items. Again, this forces a level of consistency and best practice no matter who is using the platform which is always a benefit."
Fact: Low-code reduces testing
What's one of the biggest time drains in the application development process? Testing. After building the application, you need to test it for bugs, mobile use, compatibility, etc…
One of the great advantages of low-code development: Testing time is dramatically reduced.
Why? Low-code platforms either generate pre-tested code or rely on templates. These templates are essentially pre-built and pre-tested web applications. The developer just chooses the template, selects the data, adds features/customizations, and generates the application.
"The notion that low or no code development platforms are riskier than traditional software development platforms is a common myth," says Eddie Wang, Growth Hacker at AppSheet. "Low or no code platforms actually reduce the amount of code a developer needs to write by utilizing code modules and containers that have been rigorously tested by platform companies and utilized by multiple companies."
Summary
These are just a few facts and myths of low-code platforms, but there's plenty more to cover on the topic. Would you add anything to this list? Feel free to comment below!