Summary: It's been a strange past 12 months. As the pandemic wreaked havoc across the globe, it forced businesses to adapt. Many were completely unprepared for the new remote work environment. Many realized they didn't have the digital solutions needed to adapt. As the pandemic (hopefully) winds down, what technologies will have the biggest impact on the business world in the coming year? In this article, we explore a few more technologies that the modern CIO cannot afford to ignore.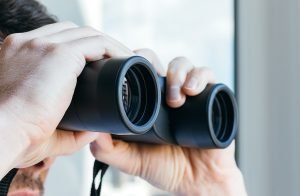 How long have we talked about digital transformation? How long have we talked about the role that it plays in your overall agility? Quite a while.
Digital transformation has been a hot topic for so long, I considered not covering it in this blog anymore. After all…most companies are already on board…right?
But, the pandemic demonstrated that this just wasn't the case. When it hit early last year, many companies rushed to adapt. They didn't have the digital technologies or processes in place. They scrambled to set up the digital tools needed to support a remote team.
They had put off digital transformation.
Why am I saying all of this? For a simple reason: Sometimes, the technologies that are most important aren't the new technologies. Sometimes, they're the ones you've been putting off for too long. They're often the ones that are elevated by outside events (ie. COVID).
With that in mind, I'd like to take a look at a few technologies that CIOs can't ignore this year. These aren't necessarily new technologies. But, I believe they'll play a large role in 2021. Here are 7 technologies that CIOs should focus on in 2021.
Cloud storage and backup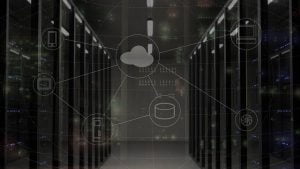 As mentioned above, the pandemic pushed companies towards digital technologies. Video calls became the norm. As mentioned in this article, cloud adoption spiked in 2020–driven largely by the pandemic.
The question: As business users rely on digital technologies and move more of their work to the cloud…what happens? You get more digital data. As data volumes grow, so does the need for efficient storage and backup.
"In the COVID-19 era, companies are generating more data than ever," says Shridar Subramanian, CMO of StorageCraft. "Just think about all the Zoom calls that are now being recorded, shared, and ultimately stored. Many organizations don't yet realize that video storage costs can run into millions of dollars annually. They will soon face a wake-up call as they outgrow their existing storage space and scramble to meet far greater data-storage requirements. Cloud storage costs that start at a few hundred dollars a month could rise to a few hundred thousand dollars annually in a few years. To succeed in this data-intensive reality, organizations need an efficient way to expand their storage needs while improving their data backup and recovery."
Secure portals
One of the biggest challenges during the pandemic: File access. With the sudden shift to a remote work environment, many employees didn't have a secure way to access important files, applications, employee calendars, etc… Companies adopted solutions to bypass these issues, but many were temporary fixes rather than long-term solutions.
Going forward, CIOs and IT leaders must prepare their organizations for remote work. After all, what happens if there's another pandemic? Do you want to implement temporary solutions just to get through COVID, or do you want to be prepared?
One way to prepare: Secure portals. A portal lets employees access all their necessary information, securely via a web application. They connect your employees and put important data and applications at their fingertips, wherever they are working. As the pandemic continues on in 2021 and CIOs look to better prepare their organizations for the unknown, I believe we'll see the demand for portals increase.
"From what I've witnessed this year, there has been a significant increase in the need for secure client portals," says Stephen Chen of TitanFile Inc. "This is a technology that I feel can't be ignored in 2021, especially since many employees nowadays are working from home, where they don't have access to the same level of security as they would inside of the office.

Secure client portals are important because they allow professionals in highly regulated industries (legal, financial, government, insurance, healthcare) to securely collaborate with their clients from anywhere. This includes the sharing of confidential files and messages where all information is encrypted in transit and at rest and stored on certified data centers."
Automation technologies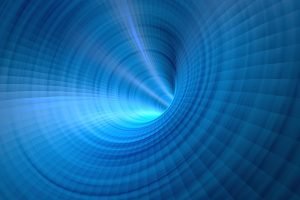 There's a growing trend that goes by many names: Hyper Automation. Digital Process Automation. Intelligent Process Automation.
Whatever you call it, the goal is simple: Use modern automation technologies to automate processes in ways that are more impactful than traditional automation capabilities.
Why is this so important? Beyond the obvious agility improvements, modern automation technologies help you adapt to unforeseen issues…such as pandemics. If your business runs on manual processes, you probably struggled in a remote work environment. If you automate everything you can, you adapt much faster to changes.
"As companies continue to outmaneuver uncertainty in their operating environments, they will place a greater emphasis on automation to enhance resilience and adaptability of their business," says Rajendra Prasad, global lead for Automation at Accenture. "We will see a rise in the use of hyper-automation, automated digital capabilities with AI, machine learning, virtual agents and RPA bots, making software development, applications, IT and operations more efficient and predictable. We will also witness the rise of the digital co-workers, with AI and machine learning augmenting human workers and helping with human + machine collaboration. This includes not just chatbots, for example, but AI assistants helping with project management, testing or data management. Paired with a culture of modern engineering (Agile, DevOps) and a continuous innovation mindset, automation in software development and application management are opening the door for IT to be an innovation partner to the business. Organizations will look to implement AI across the end-to-end software development lifecycle to enable faster, higher quality and more predictable deployments. We even see opportunities for no code/low code automation in the future, or in other words, for using automation to accelerate automation itself. Finally, as businesses look to become 'cloud first' in the new normal, it is the implementation of automation and AI in the cloud that will help them get full value of these technologies and their data. This will allow for the flexibility, scalability and sustainability needed to accelerate growth and innovation in 2021."
No-code/low-code platforms

Over the last few years, low-code adoption has steadily risen. The pandemic only drove usage up even higher. Businesses turned to low-code/no-code tools to quickly create the solutions necessary to remain competitive.
What is low-code? Low-code/no-code tools are development platforms that help developers create applications quickly, and let business users create their own solutions. In short, they let IT departments create solutions quickly while giving end-users the tools they need to build their own applications.
Do you think this trend will disappear when the pandemic is over? I don't. After all, once business leaders realize how much faster they operate with low-code platforms they aren't going to stop.
"Before this year, there was already a clear need for companies to quickly adapt to a changing technological landscape, but as we near the tenth month of the Covid-19 pandemic, digital transformation is no longer a "nice to have" but a "must-have", and IT leaders and CIOs need to implement robust connected worker technologies in order to keep their businesses and supply chains productive, safe, and compliant," says Julia Walsh, Director of Marketing at Webalo. "To facilitate a connected workplace, IT leaders should look into no and low-code technologies that enable citizen development as it becomes more apparent that workplaces, especially industrial environments, rely heavily on the tacit knowledge of the workplace to keep operations running smoothly, and with ever-changing guidelines, there needs to be an adaptable, reliable, and secure way for frontline workers to access the information they need to complete their day to day tasks."

"No-code platforms are enterprise-grade in terms of availability, scalability and security and are ready to meet the most stringent IT requirements. This technology eliminates the need for IT to support home-grown applications, and makes it simple for frontline workers to access dynamic forms, work instructions, and standard operating procedures, thus eliminating the error-prone nature of manually updating critical back-end information, often resulting in information confusion causing unexpected downtime or loss of productivity. Beyond replacing unreliable paper trails, no-code platforms with the ability to create persona-based, actionable dashboards, KPIs and reports from as many existing back-end data systems as necessary allow employees from all levels to view real-time key metrics and data that may be pertinent to their role, as well as enable real-time communication and collaboration through robust alerts and notification systems, and support multi-dimensional workflows across departments, shifts, and personnel."
Monitoring & security with a remote workforce
The pandemic caught many businesses completely unprepared. They weren't ready for a remote work environment. They threw together solutions that enabled employees to do their jobs from home.
The problem: Outside the protection of the corporate network, security breaches rose. As mentioned in this article, security incidents have increased as a result of employees working from home. Many are oblivious to proper security practices–a fact that attackers recognized and exploited.
How can CIOs address this? Here's a couple of ways: First, start with education. The average employee knows little about online security best practices. Teach them the basics. How can they identify a phishing email? How should they handle sensitive data? How can they practice safe web-browsing habits? While this all might seem obvious to the more technical-minded employee, it will help prevent others from falling prey to attackers.
Secondly, implement the right technology. Are you keeping your employee's antivirus software up to date? Are you taking the proper security measures to keep your employees and data safe?
"Cloud-based antivirus solutions based on AI versus established AV heuristics that do not expect updates from a centralized administration console back at corporate HQ will be a necessity going forward," says Shiv Gupta, CEO, Incrementors Web Solutions. "Additionally, the implementation of multi-factor for demanding applications including email is a requirement, especially with a mobile or remote workforce."
AI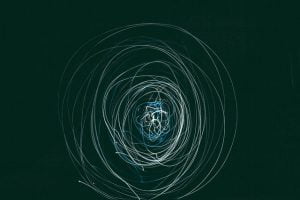 I hesitate to add AI to this list. After all, it's been the "next big thing" for a few years running now. It's surrounded by hype, but most companies don't have the resources to truly adopt AI yet.
That being said, I include AI for a couple of reasons. First, I believe it will play an increasingly important role this year. More and more "AI-enabled" products and software are hitting the market.
Second, it has amazing potential. With the power to transform entire industries and change the way we work, I don't think AI is a technology that CIOs can ignore. Even if you don't have the resources to fully adopt AI, it's a technology that you must investigate and keep on your radar.
"AI technology has been quite popular in the past few years, but its domination is yet to come," says Akram Assaf, Chief Technology Officer at Bayt.com. "We are going to see a huge AI expansion in 2021 and beyond, and you don't want to be behind on that. Artificial intelligence is likely to be incorporated into every possible product or service. Any business operation suitable for AI will eventually adapt to it, and it's only a matter of time. I believe it's best to start early, and CIOs should look to explore AI opportunities next year."
5G
I've been telling you to prepare for 5G for a couple of years now. Last year, we saw 5G deployment ramp up. This year, we'll see 5G adoption quickly increase.
Why is this so important: 5G brings download speeds that are 20x faster than 4G networks. But, increased speed isn't the big story here. Once 5G is deployed, it will trigger a series of trends. For instance, we'll see an uptick in:
IoT: Faster download speeds will drive an uptick in connected devices. If your business hasn't started exploring the potential of IoT, now is the time. IoT is about to explode.
AR/VR: Augmented and Virtual reality has been around for a while now, but hasn't really exploded yet. One reason for that: AR needs a lot of processing power, and current bandwidth restrictions limit the amount of cloud processing power that's available. The emergence of 5G will remove this restriction.
Self-driving cars: 5G allows instant communication between autonomous vehicles, propelling the self-driving car revolution.
Remote work: With fast internet access from anywhere, remote work will continue to grow. Remote teams can communicate seamlessly via video chat from anywhere.
Even more video: If you thought video was overused now…just wait. 5G will eliminate bandwidth concerns from mobile video, driving its capabilities even more.
I could go on, as 5G will impact many different areas. The important takeaway: Don't look at 5G as just faster mobile internet. Look at the far-reaching impact it will have on your business, and how you can take advantage of this technology.
Summary
These are just a few technologies that CIOs can't ignore in the coming year, but the list could be much longer. Would you add anything to this list? Feel free to comment below!