Summary: As mobile apps take off in the business world, companies face a problem: Misconceptions still surround mobile app development. Many businesses venture into mobile app development with false beliefs…that could cost them hundreds of thousands of dollars. Learn about some of the most common myths and how to avoid them.

Despite their popularity among consumers, mobile apps haven't quite exploded in the business world. Until now.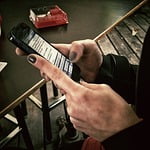 We're just now starting to see mobile apps catch on in the business world. As more business recognize the value offered by mobile apps, they're jumping on board.
The problem: In a relatively new field, mobile app development is still surrounded with misinformation.
For businesses, these misconceptions can have serious consequences. They can do anything from complicate a development project to waste hundreds of thousands of dollars.
So, what are these myths? While the list could certainly be much longer, here are 7 common myths of mobile application development:
Myth #1: You should always provide a native app for a better experience
Mobile apps come in a few flavors: Native, hybrid, and mobile web (often called an "HTML5 app"). Each type has its advantages and disadvantages.
The problems arise when you choose one type without considering your needs and your audience.
For instance, many assume that a native mobile app delivers the best mobile experience. In some cases, that's true. In other cases, the native approach may be the worst choice.
"The myth that you should always provide a native app for a better user experience," says Thomas Cornelius, SVP at InComm. "This is wrong. Especially for applications that are used in retail stores you need to separate user expectation from native possibilities.

When a user is in a retail store, they want instant access to information. They do not want to download an app, register and then find the data or info. It is more like the snickers bar at the checkout counter, if it is not instantly available – the user will not engage.

This goes mainly for those users that do not have an app from a retailer already downloaded – which in most cases are still 5 out of 100. So forcing them to download and install a native App for a beautiful experience is counterproductive to giving the user quickly what they want in their browser via HTML5."
Rather than just go the native app route, consider your audience. When and why do they use the app? What are they trying to accomplish? Only then will you know which development method to choose.
Myth #2: If you build it, they will come!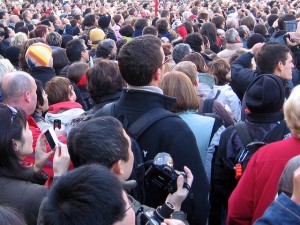 You might be building an app for your customers. You might be building one for business users, or mass consumer distribution. Regardless, one thing is certain: A mobile app is not a strategy.
Building a mobile app will not instantly bring in users and/or revenue. Without a proper strategy, business users won't flock to your app. Customers won't adopt it. Consumers won't rush to download it.
Creating a mobile app is just one small piece of the puzzle. Without proper promotion, users will ignore it.
"Apps are like snowflakes, each one is unique, but trying to get people to find them is like telling them to go look for a snowflake with your name on it in a snowstorm," says Brandon Rigoli, Creator of Scope It!. "Plan on spending at least 10X the time, effort, and resources on marketing and promoting your app."
Myth #3: Mobile apps are cheaper and easier than typical applications
Many people make the mistake of equating physical size to development speed and cost. Because a mobile app is so small, it must be easy to create and cost less than traditional development…right?
Nothing could be further from the truth. While app cost varies, creating a mobile app is often more complex than traditional development.
"People have a lot of misconceptions about how much an app costs to build and how quickly they can be built," says Ryan Matzner, Director at Fueled. "Sure, a kid in a dorm room can slap something together in a few days. But when people hire a dev shop or agency, that's not what they have in mind. The kind of apps in a professional's portfolio typically take months to build and hundreds (if not thousands) of manhours. Professionally built apps can easily cost tens or hundreds of thousands of dollars.

There's this stereotype of kids in dorm rooms churning out great apps. But that simply isn't really a thing. I think another contributing factor to the misconception is simply how small apps are, physically. They're often really easy to use and look very slick. This makes them look easy to build. They aren't."
Myth #4: Once your app is released, it's done
Once you build the app, your work is done…right? Not at all.
Yet, many companies make this assumption. They focus solely on development cost and ignore Total Cost of Ownership. They forget about the maintenance, upgrades, changes, etc… they must make to their app once it's built.
The sad truth: In the long run, maintenance requires more time and money than the development itself.
"A lot of our clients come to us with the assumption that they pay us for an app, we build it, and everything is great forever," says Chris Rovin, Cultivator at Pwrdby.com. "This is not true for a few reasons.

The obvious reason is that you'll find bugs and systems will update. You want your app to be optimized to work with updated browsers, iOS, Android, whatever systems you're on. As these update, your app will update. The same goes for any technology you integrate with. If an API changes or updates to be faster or more efficient, you'll want your app to update as well.

There's another reason your apps update every few months. The app isn't going to be perfect right away. Both the client and the developer will learn a lot about the app, mobile usage in that particular market, and the users of the app AFTER the app is launched. No amount of testing and focus groups can perfectly account for how the app is used in the field. Some features that make sense in development won't be that popular for users, and vice versa. You app is a living, iterative thing. It will change. Find a developer who's in it for the long haul, and go into the relationship knowing it may not be a home run right away."
Myth #5: Building for iOS is enough
If building native apps, you face a tough question: Which platform do you build for? After all, native apps don't work across platforms. You need separate apps for each.
So, do you spend the time and money building for every platform? Or, do you just focus on iOS–the most historically profitable option. As explained below, it depends on your app.
"To be clear, if you're making a consumer product for individuals, then you might be right: iOS users install more apps, and use them more reliably," says David Barrett, Founder and CEO of Expensify. "But if you're selling a business app — specially one used in groups — then you absolutely need *at least* an Android app, and you might consider BlackBerry and Windows Phone as well. Because even if most of your target audience is on iOS, there is a "tyranny of the straggler": if one key person in the group needs something other than iOS, they will push the whole group over to an app that supports everyone."
Myth #6: If you build native apps, you don't need mobile web apps
Many businesses ask the wrong question when considering mobile apps: Should we build HTML5 or native apps? In reality, they should be asking, "Should we build HTML5 AND native apps?"
Mobile web apps have become mandatory, regardless of your choice on native apps.
We see this trend growing across major companies. For instance, Facebook offers one of the most popular native apps across all platforms. But, they also offer a polished mobile web app that looks and feels like their native app. Linkedin does the same thing. So does Chase Bank.
These companies have realized something: Mobile web apps are mandatory. Users may use a platform that you don't support. They may not want to download your app. In these cases, the mobile web app acts as a backup. It works across all platforms. It's the surest way to reach the largest audience.
Myth #7: Great features = a successful app
"Our clients come to us super excited about features," says Rovin. "'Wouldn't it be cool if the app could do this!' or, 'I think putting this feature in an app makes sense!' This is a good place to start. But great features do not necessarily make for a practical app.

Let's say you have a sales team in the field. Giving them a way to access a list of clients on the fly makes sense, so you build them an app. But if the app doesn't integrate with their existing CRM, or has a steep learning curve, or requires a lot of pre-loading of client lists, it's not going to be used. The features have to fit together within the app, and the app needs to fit into a mobile strategy. And your mobile strategy needs to fit into a greater corporate strategy."
It's the old "features vs. benefits" discussion. Too many companies get hung up on the features, while ignoring how those features help their customers. Features don't make a great app. Benefits do.
Ask yourself these questions about every feature: What does this feature do for my users? How does it make their life easier? How does it solve their problems? If you can't answer those questions easily, perhaps that feature isn't worthwhile (no matter how "cool" it seems).
So, what do you think? Is there anything you would add to this list? If so, please share your thoughts in the comments.