Summary: Businesses are purchasing Business Intelligence software at a record pace. Over a 5-year span, the BI market is expected to increase 10x. But, user adoption of these BI tools remains low. What practical steps can you take to improve BI user adoption, and make the most out of your investment?

Business Intelligence is booming. In 2013, businesses spent $14 Billion on Business Intelligence software. By 2018, analysts predict that number will balloon to $114 Billion.
Why are we seeing such massive growth?
It goes hand-in-hand with the growth of data. It's estimated that the world's data is doubling every two years. With this data explosion, more businesses are turning to BI tools. These BI tools help them make sense of this data, and turn it into a competitive advantage.
The only problem: BI user adoption rates remain flat. A recent study puts BI adoption among employees at 22%.
In other words, businesses are investing in BI solutions more than ever before. Yet, users still aren't using the solutions. That's a problem.
What's the solution? How can you improve BI user adoption? Today, let's focus on fixing that problem. Here are a few ways to improve BI user adoption:
1. Start with the right questions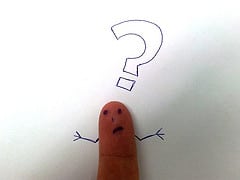 First and foremost, ask yourself these questions: What's driving your BI software purchase? Is it business-centered, or is it product-centered?
What's the difference?
A business-centered decision starts with a business objective. It looks for software to solve that business objective.
A product-centered decision starts with the software. It tries to make the software fit the business.
Product-centered decisions create poor user adoption because they start with the wrong goals. You're forcing software on the users, rather than giving them a solution they requested. If you give users software they didn't ask for, or that doesn't solve a problem, they won't use it.
"Most of the time the decision makers in a business commit the cardinal mistake regarding BI: They let the capabilities of the BI software drive the whole BI program instead of expecting the BI software to assist them in achieve their own business objectives," explains Dr. Vasudeva Akula, CEO of VOZIQ. "This leads to a situation where the teams start chasing KPIs which do not translate into real gains for the business.. Ultimately, this leads to hype at the start of the program and lack of real adoption 6 months to a year after the launch as users realize it's not helping them in driving better decisions."
2. Start small
Another reason users don't adopt BI tools: they get overwhelmed. Think about it. What process do you take when rolling out new software?
For many companies, it goes something like this:
Users learn about a new software that they may or may not know anything about.
They sit through training classes which give a broad overview of the software.
They're asked to start using this new software, but they're unsure exactly how (or why) to use it.
What happens? They get overwhelmed and abandon the software.
What should happen? Don't dump everything on them at once. Start small. Give them a "small win." Get them excited about the possibilities.
photo credit: PublicDomainPictures via pixabay cc

"The single most important thing that a business can do to increase user (normal employees, not a dedicated analysis/risk team) adoption of BI tools: Start new people out by just having them look at existing graphs and data built in the BI tool," explains Jacob Vandenbark, Lead Analyst at Superior Environmental Solutions. "Have a lead analyst whip up a few graphs that are helpful to the user, and then have the user monitor those graphs regularly. This gets them in the tool, looking at data, and before too long they will start to generate some questions of their own. This is when you teach them how to use the BI tool to answer those questions.

My industry is relatively non-technical, so by implementing in this way I have been able to get a lot of people looking at the data, thinking about the data, and uncovering really good insights. We are rapidly growing, and a lot of that is due to our effective use of data."
3. Focus on the data
The point above applies to data as well. Many businesses make the mistake of giving users too much data access.
When it comes to data, keep it simple. Don't give users access to all of your data. Don't give them access to data they don't need. This will only overwhelm your users and create adoption problems.
"Business users may understand one segment of the data their company captures," says Sara Handel, Principal Consultant and BI Lead at Excella Consulting. "However, BI tools often expand the data users can access beyond their realm of understanding. This can lead to confusion when report results differ from what a user expects which in turn stops them from adopting the BI tool."
4. Focus training on the user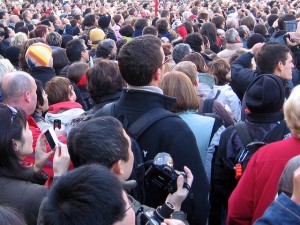 Some training focuses on broad software overviews and features. They explain the capabilities, and expect the users to figure out practical uses. In my experience in the enterprise software space, training is most effective when focused on the user's goals.
When you show users how to use software over their own data, to solve problems they're facing, it becomes real. Rather than giving training classes that focus on the broad overview, make it real. Focus that training on their needs.
"One of my most effective ways to drive BI user adoption is to hold multiple sessions of free, internal training for prospective users," says Douglas Briggs, Director, Business Intelligence at Washington University in St. Louis. "The key is to show them the tools against their own data and to give them an opportunity to follow their usual workflow with the new toolset. In the context of training, new users are more open to asking questions or exposing their confusion and frustration. It's easier to help them past adoption obstacles there by walking them through their business processes and showing them how to use the new tools to accomplish their responsibilities. This leads to a higher percentage of users who know how to use the new tools when they get back to their desks, as well as a network of internal advocates for the new tools' capabilities."
5. Record training sessions
When you do hold user training sessions, make the most of them. Record your training and make it available for users to watch at any time. Or, record short screencasts that teach users how to accomplish specific tasks. This creates a collection of on-demand training for your users, and reduces the amount of software-related support tickets.
"I recommend that clients host two or three live training sessions and document questions that end users have," says Heather Cole, President of Lodestar Solutions. "They then record the training sessions incorporating all the questions asked at the live session. Tools like Camastia allow for IT to record the training, edit it and, and incorporate indexing. They store the file on a shared drive and end users can watch on demand. This makes the core team highly scalable and allows end users to re-watch it if they missed something. When the BI team adds new features and functionality after each agile sprint, they can easily add sections to the training video without reshooting the entire thing."
6. Fit BI into their current routine
People are creatures of habit. Don't underestimate the role daily routines play in user adoption.
For example, most BI tools add another step to the user's daily routine. To use the tool, the user must open up a separate application. From the user's perspective, it's just another thing to do.
What's the solution to this problem?
Bring Business Intelligence to them. How?
For instance, you could automate report creation and delivery on a daily basis. Schedule certain reports to automatically run and email on a nightly basis. That way, it's waiting in the user's inbox when they arrive at work.
Or, here's another example: Embed BI applications into their software. Do you use a company wide system (like an ERP)? Is there a software package that everyone uses? Embed the reports, dashboards, and BI applications they need directly into that software. Find a solution that allows white-labeling, and bake it into your existing systems. If you can fit BI into their daily routine, user adoption will increase.
7. Hold ongoing education and inspiration
"While BI tools continue to grow in functionality, they far outrun users ability to leverage them," says Scott Klososky, Principal at Future Point of View. "This problem is caused by a distinct lack of understanding on the users part for all the ways data can be used as a tool. They simply do not know firsthand how to ask for an analytic to be constructed, or to customize a dashboard. Further, the normal user has little idea how to construct a predictive analytic, use data visualization, or create a data mashup. Understanding this, should we be surprised that user adoption has been low for BI? The users really do not have the knowledge, creativity, or skill to use the BI tools – UNLESS we train them to do so. As an analogy, this would be no different than buying a bunch of canvases, paintbrushes, and paints, then wondering why users cannot create fine art. BI is a set of tools (software applications), and raw materials (data). Users cannot "adopt" BI when they don't really know how to leverage it."
He sums up one of the biggest problems with user adoption: perspective. From an end user's perspective, BI is often a confusing topic. What is it good for? How can we use it? How is it better than what I'm currently doing?
What's the answer? As explained below, ongoing education and inspiration are essential. Don't just teach the users, show them examples. Show them what's possible–how this BI tool will help them do their jobs.
"We have had great success with our clients growing their use of BI when we put a year-long education plan in place for users," says Klososky. "The more we teach them, the more they use the tools. The more examples we show them, the more they experiment on their own. The more they see power users find valuable things to do with data, the more regular users are inspired."
Summary
Now, these are ways to improve user adoption, but there are plenty more. If you have a great tip, I'd love to hear it. Feel free to share in the comments.