Summary: Poised for rapid growth, Business Intelligence is undergoing some major changes. Driven in part by recent trends and development advances, the BI landscape is shifting dramatically from traditional BI solutions of the past. In this article, you'll learn more about why BI is changing and where it's heading.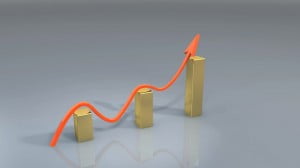 Over the past few years, Business Intelligence (BI) has experienced a dramatic shift. It is moving out of the IT department and into the business. It's becoming an end-user task, rather than an IT burden.
Driven by a the growth of self-service BI tools and an increase in data, this trend is will only continue in the coming year. As Gartner explains in this article, "2016 is the year of modern BI and analytics [BI&A] platform. The BI&A market is in the final stages of a multiyear shift from IT-led, system-of-record reporting to pervasive, business-led, self-service analytics. Organizations will continue to transition to easy-to-use, fast, agile, and trusted modern BI&A platforms deployed across the enterprise to create business value from deeper insights into diverse data sources."
While certainly the biggest BI trend of the last few years, self-service BI isn't the only way BI is evolving. What else can we expect in the coming year? What BI trends will grow in 2016? Today, let's explore those questions. Here are 5 big BI trends to watch this year:
1. Governance grows to meet self-service demands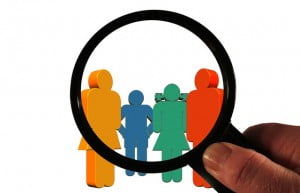 The problem with the growth of self-service BI: In many cases, it's grown without any involvement from the IT department. Business users are adopting tools and analyzing data without any oversight.
This lack of governance leads to many problems. First, it creates data inconsistencies. Since these self-service initiatives are often unknown to the IT department, they use inconsistent or incomplete data. Without clean data, BI delivers inaccurate results.
As Gartner explains in this article, "Through 2016, less than 10 percent of self-service BI initiatives will be governed sufficiently to prevent inconsistencies that adversely affect the business."
Second, many of these self service initiatives fail. "As a result of the limited governance of self-service BI implementations, we see few examples of those that are materially successful," explains Gartner.
What does this mean for self-service BI? Should businesses try to shut it down? Not at all.
The benefits of self-service BI are too great to pass up. It puts data in the hands of the users, when they need it. The IT department no longer faces a backlog of reporting requests.
Rather than fight it, we'll see a merging of traditional and self-service BI in the coming year. Businesses recognize the importance of self-service options, but are realizing they need proper governance to make it successful. In 2016, expect to see an increase in BI implementations that provide self-service options, but still let IT retain control over data and user access.
2. Predictive analytics picks up steam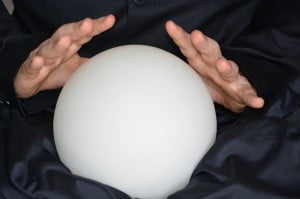 Business Intelligence falls into three categories: Descriptive analytics, predictive analytics, and prescriptive analytics.
Descriptive analytics make up the vast majority of current BI. It tells you what happened in the past. It helps you understand data over the last day/week/month/year, and make decisions based on that information.
Predictive analytics is the next step up in analytics. It analyzes past data and predicts future outcomes based on that information.
Prescriptive analytics takes it one step further. It not only predicts future outcomes, it makes recommendations based on that prediction.
What phase are we in now? While we're just seeing the start of prescriptive analytics, 2016 will be the year of predictive analytics. More and more businesses have mastered descriptive analytics, and want to move to the next level. Combine this with the growth of data and predictive tools, and we'll see an explosion of predictive analytics in the coming year.
"The field of Business Intelligence is moving to a point of standardization," says Patrick Rice, CEO of Lumidatum. "Tools for structuring data, basic reporting and dashboards have been in existence for a while and most companies are fairly far along on their journey to embed data within the business. The next big phase of innovation for Business Intelligence is a strategic shift to predictive analytics and this shift will start to take place in 2016. Organizations will start to further realize the value of their data asset by combining it with algorithms to predict future events. It will quickly become imperative for companies to move beyond the rear-view reporting standard to proactively using their data to the they story of the future. Predictive analytics has the power to transform all operations in the business from identifying which customers will respond to a marketing campaign to predicting the optimal levels of inventory. In 2016, I think we will start to see this seismic shift start to take place."
3. The Internet of Things (IoT) creates a data avalanche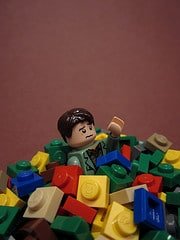 We're generating more data than ever before. While it offers enormous opportunity, many businesses get overwhelmed by all of the available data.
As mentioned in Reuters, "Dying for Business" report,"One-third of managers are victims of 'Information Fatigue Syndrome.' 49% said they are unable to handle the vast amounts of information received. 43% think that important decisions are delayed and their abilities to make decisions are affected as a result of having too much information."
If this is you, I have some bad news. It's about to get much worse.
We're in the beginning stages of the "Internet of Things" (IoT). More physical objects are connecting to the web. As more objects connect to the web, they generate a constant flow of data. As this happens, your business will face both an opportunity and a challenge: How can you use this IoT data to your advantage?
"Of all the current technology trends, IoT is probably the biggest," says Sumit Nijhawan CEO & President of Infogix. "It's the one that's going to give us the most disruption, as well as the most opportunity throughout the next five years. But to unlock the potential of IoT, IT professionals must manage how to best filter and analyze the huge amounts of data coming from IoT, and then deliver exactly the right information to the right person, at the right time. They must also integrate embedded devices to the internet, which is becoming more and more challenging with the numerous amounts and types of devices. IT professionals must also make sure they have the proper privacy and security measures in place."
4. BI becomes intelligent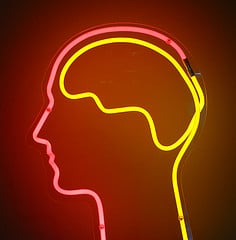 What we commonly refer to as "Business Intelligence" is often just data visualization. While it does help you understand your data, and make intelligent decisions, it's not "intelligent" by itself.
Now, imagine that your BI solution "understood" your data. It would not only display data, but react to changes as they occurred.
For instance, suppose your sales numbers had an unnatural decline (or rise) over the course of a day or week. Or, suppose productivity in your business rapidly declined. In the past, you would have to find these problems on your own–usually a few days later. On the flip side, Intelligent BI would recognize these data abnormalities, and deliver alerts as they happen.
In the coming year, we'll see more of this type of intelligence come to BI software. Not only will it display your data, it will provide alerts and recommendations based on your data. It will notify you of abnormalities, or potentially significant changes.
"BI will actually become "intelligent" – despite the moniker most BI solutions are simply data visualization tools capable of providing static rollups and aggregations of increasingly larger data sets," says Ari Weil, VP of Product Strategy for Yottaa. "In 2016 standards will emerge as the demand for integrated analytics, predictions and anomaly detection become critical components to uncover real insights across organizations."
5. The growth of purpose-built BI
Business Intelligence is typically a company-wide purchase. A single platform must fit the needs of various departments and user levels.
The problem is, a single tool rarely fits everyone's needs. What happens? Some users choose not to use it. Others look for different solutions. Still others try to make the most out of the solution, knowing that it doesn't do everything they need.
In the near future, we can expect this to change. We'll see more "purpose-built" BI solutions. These are solutions built for a specific role, or solutions that let users customize the experience to fit their precise needs.
For instance, the HR department and the sales department not only need different data, they may also want different experiences. The sales department might care about mobile access, while the HR department doesn't. Meanwhile, the HR department may want to incorporate outside data sources (like social media), while the sales department doesn't. This is where purpose-built BI solutions come into play.
That's just one example, but it highlights a growing trend. Purpose-built BI lets the business deliver a customized solution to different departments within the business.
"Over the last decade, BI has been an organization-wide purchase," says Somrat Niyogi, VP of Business Development at Clari. "It's about executive-leaders collecting data from multiple sources to make executive-level decisions. While this has served the overall corporate need to this point, each line of business (LOB) has their own specific needs. As a result, we will see a shift to more role-based and purpose-built BI experiences in the next decade."

"Purpose-Built BI experiences collect different types of data that traditional BI experiences ignore. Traditional BI experiences connect to "databases" and "tables" where there were common identifiers that connect sources together – like account identifiers. Today, there is a lot of unstructured data where the mapping between data sets can be fuzzy. Purpose-built BI experiences explore the nuances between connecting the data that matter to the line-of-business (LOB) to give the insights the LOB executives need to make decisions."
Summary
While this list could certainly go on, the points listed above are some of the biggest BI trends to expect in the coming year. What do you think? Would you add anything to the list? If so, please feel free to share in the comments.