Summary: Despite low adoption to date, mobile app development is picking up steam in the business world. Organizations have recognized that they must adapt their existing apps to mobile devices, and create applications for the employees and/or customers. In this article, we explore some of the biggest trends that will impact enterprise mobile development in the coming year.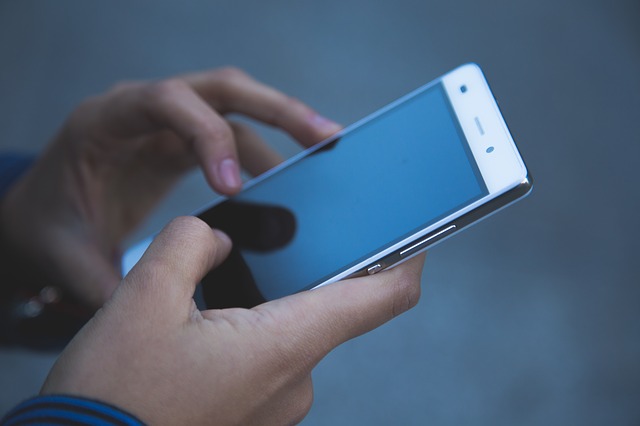 Last year, a Gartner survey revealed some interesting findings on the state of enterprise mobile app development. Despite mobile's growing importance, it only accounted for 10 percent of overall application development budgets.
That being said, it's trending upwards. The survey also found that 42% of organizations plan to increase spending on mobile app development. "Demand for mobile apps in the enterprise is growing, but the urgency to scale up mobile app development doesn't yet appear to be a priority for most organizations," said Adrian Leow, principal research analyst at Gartner.
It's no surprise, really. Enterprise adoption of new trends is historically slow. Sure, there are always early adopters. But, the growth of a new trend–even a huge one like mobile–typically follows the same curve. It's slow at the beginning and then ramps up fast. Over the next few years, we can expect mobile development to explode in the business world.
While mobile is poised to grow over the next few years, what can we expect in 2017? Today, let's explore this area. As this is a large topic, we'll break it up into 2 different articles. Here are the first 5 trends that will shape mobile app development in the coming year:
1. The AMP Project changes the mobile landscape
This applies to mobile web apps and sites, but cannot be ignored. Last year, Google launched their "Accelerated Mobile Pages" (AMP) project. It is designed to create fast-loading web pages/apps on mobile devices.
Now, Google is putting pressure on businesses to get on board. Late last year, they started prioritizing mobile traffic for AMP pages. Those who implemented AMP on their sites saw a jump in traffic around October of last year.
What does that mean for your business? First, if you haven't created mobile versions of your website and web apps, that should be priority number one. Second, implement AMP on your pages. This growing focus on speed will continue for years to come.
"Mobile- friendly web design is going to be everywhere online in 2017, especially now that Google has published statements about giving the advantage to a site that is responsive over a site that is not," says Kornel Kurtz, CEO of Webtek. "Because so many users are searching from their mobile devices daily, there is just no denying the fact that mobile traffic is growing at incredible speeds As a company, we push for all our designs to be built mobile-friendly since the market is competitive and it can still give us an edge over the competitors who have not yet made the switch."
2. With improving AI, "smart assistants" will grow
This is an interesting trend to include in this article because it's more of an "anti-app" trend. Not only will smart assistants become more popular, they will even replace some mobile apps. It is set to play a large role in the mobile app world for years to come.
We see this driven by a couple of factors. First, there's the growing case of "app fatigue". The fact is, we have too many apps. Many of these apps are more of a hassle than anything. For instance, some brands force users to download an app if they want to interact with that business on a mobile device.
Second, we see an increasing investment in Artificial Intelligence (AI). According to Forrester, there will be a greater than 300% increase in investment on AI in 2017 compared to 2016. These investments are leading smarter chatbots, which can replace the functions of many websites and apps. They're providing a simpler way to perform tasks on mobile devices, without the need for app downloads.
"The "app fatigue" trend emerged a couple of years ago and it seems that just recently a viable alternative to apps became a mass thing," says Olexander Kolisnykov, Content Specialist at AltexSoft. "On average, people download 0 apps per month. And only about 8 percent of users download 2-3 apps. We all mainly use a handful of the most popular ones. So, it's getting increasingly harder to appear on a user's radar today if you have an app supporting your business. Chatbots are going to move from the hype-zone to mass adoption considering the recent advancements in text and speech recognition along with machine learning. Besides the Google assistant and Siri, there are already many good examples like Hipmunk on Slack that can book tickets for you or the Kayak bot available for Facebook Messenger. Why should you download a separate app to order a pizza or book a flight if you can ask a bot to do it for you?"
3. BYOD and the rise of PWA pushes businesses to cloud-based mobile apps
As mentioned in the last point, users are getting tired of downloading an app for everything. As a result, we've seen an increased demand for mobile-friendly sites and apps. Accessed via a browser, they give users a similar experience to a native app, without the need to download anything.
Besides app fatigue, what is driving this trend?
First, we have the growth of Progressive Web Apps (PWA). Originally proposed by Google in 2015, progressive web apps have become quite popular in a short amount of time.
What are progressive web apps? As defined by Google, "Progressive Web Applications take advantage of new technologies to bring the best of mobile sites and native applications to users. They're reliable, fast, and engaging." In short, it's a push to bring native power to the web.
Second, we have the "Bring your own Device" (BYOD) trend. While not a new trend by any means, employees are increasingly using their own devices for work-related tasks. Businesses have recognized this trend, and are providing internal mobile apps to boost productivity. However, creating native apps isn't practical, as this approach requires a separate app for each device. As a result, more businesses will opt for cloud-based apps for internal use.
"Cloud storages provide a number of benefits which include faster data processing and lesser internal space requirements," says Vivek Chagti, Founder & CEO of Matrid Technologies. "A Cisco research says that cloud apps will drive 90% of total mobile data traffic by 2019. The app won't be any different from other everyday mobile apps, they just work better."
4. Low-code platforms push mobile development into the business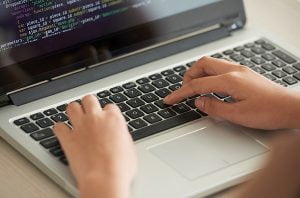 The growing demand for enterprise mobile apps will soon exceed the supply. According to Gartner, "By the end of 2017, market demand for mobile app development services will grow at least five times faster than internal IT organizations' capacity to deliver them."
The fact is, most IT departments aren't prepared to address this growing demand for mobile apps. They're already bogged down with traditional application development, along with their other tasks. Mobile requires new skills and time–luxuries that many businesses don't have.
As a result, we're seeing this trend drive self-service development platforms into the limelight. Also known as "citizen developer tools" or "low-code platforms", these tools let business users create their own applications.
As these low-code tools improve, we'll see many businesses offload some of their mobile development efforts onto the end users. With these platforms, end users can create basic mobile apps without the need for technical skills. Expect this trend to grow in the coming years.
5. Beacons drive the growth of location-based apps
Bluetooth beacon usage has steadily grown over the past couple of years. Now, we're starting to see mass deployment of beacon technology.
What are bluetooth beacons?
Beacons are small pieces of hardware that transmit data directly to a smartphone or tablet via bluetooth. They have the potential to change many areas in the business world, from shopping to inventory management, and so much more. In the coming year, you'll see this term crop up more and more, as businesses connect the physical world to the digital.
"Beacons give things — products, signs, art, buses, menus — virtual bookmarks to an online presence," says Richard Graves, CEO/Founder, BKON Connect. "The Physical Web, an open Web discovery system introduced in 2015 by Google, makes them searchable via smartphone.

The Google-inspired Physical Web is a new dimension of the search that opens a world of location-based, consumer-initiated interactions. As the Physical Web gains traction in 2017, proximity marketing will evolve from push to pull, from outbound to inbound, from broadcast to closed-loop, from one-way to experiential, and from interruptive to inviting. With inbound proximity marketing, customers come to you. Interesting location-relevant content is the fuel that creates these opportunities for engagement."
Summary
Now, these are just the first 5 trends shaping enterprise mobile development in the coming year. We'll cover the next 5 in a future article. Stay tuned!