Summary: Poised for rapid growth, Business Intelligence is undergoing some major changes. Driven in part by recent trends and development advances, the BI landscape is shifting dramatically from traditional BI solutions of the past. In this article, you'll learn more about why BI is changing and where it's heading.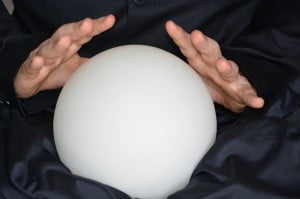 "Knowledge has become the key economic resource and the dominant, if not the only, source of competitive advantage." – Peter F. Drucker
I like the wording in that quote. You'll notice that he doesn't say, "Data has become the key economic resource." He says "Knowledge."
It's important that we separate those two concepts. Every business has data. Most have too much data. A lack of data isn't the problem.
Knowledge is the hard part. It's taking that data and turning it into something meaningful. It's converting an avalanche of data into action-oriented insights. That's the hard part.
How do you turn data into knowledge? That's where business intelligence (BI) comes into play. BI is the process of turning unusable data into actionable insights. When done correctly, BI will improve visibility, provide insights into customer behavior, improve efficiency, and so much more.
How can you get the most out of your BI investment? I won't get into the details here, as it's a topic covered in a previous article. But, I would like to add one point: To truly get the most out of BI, it's important that you stay ahead of the curve. The world of BI is constantly changing. New tools emerge. New trends take hold. If you can stay ahead of the curve, you're better positioned to turn your data into knowledge–and a competitive advantage.
So, where is BI headed this year? What trends should you monitor? Today, let's focus on those questions. Here are 6 BI trends to watch this year.
1. The rise of fast data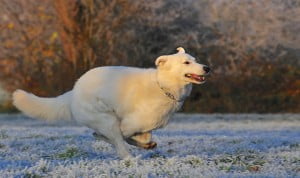 Over the past few years, big data has stolen the show. Businesses have focused on getting a handle on the flow of data. How can you capture, store, and analyze this data most effectively?
Now that's changing. As organizations get more comfortable with the idea of big data, the focus shifts to speed. The question IT departments must answer in the near future: How quickly can you turn this data into something useful?
This trend is summed up nicely in this article: "Given this ever-increasing amount of available data — and the fact that most of it is live in the moment — the benefits of big data will be lost if the information isn't processed quickly enough. Here's where the concept of "fast data" steps up to the plate."
Of course, this trend goes beyond "big data." The need for fast data is greater than ever. How quickly can you turn your data into meaningful management information? Do your end users have access to self-service tools so they can analyze data on their own? In the coming years, the need for speed will be one of the biggest trends in the BI world.
2. The move towards BI consolidation
Research finds that the average business uses multiple BI tools. The average IT team interacts with nearly four tools, while the average business user interacts with about three.
Why so many? Maybe they use different tools for different functions. Or, maybe different departments licensed different tools. And, of course, there's always some employees doing all reporting on spreadsheets.
The problem is, this approach delivers multiple versions of truth and hurts collaboration. You're stuck with data in different locations. You're stuck wondering which report is accurate. You're stuck manually moving data across different platforms. This process is not only slow, it leads to data inaccuracies.
As mentioned in the first point, modern BI must be fast. It must deliver insights immediately. Using multiple BI tools slows the process down–a problem that you can't afford these days.
In the coming year, we'll see a shift towards a single version of truth. As businesses try to bring all of their data into one place, we'll see them consolidate multiple BI tools into multi-purpose BI platforms.
"We are a software selection platform and over the past year we've seen a lot of companies wanting to consolidate their BI tools – having invested originally in some of the best in class and now wanting to use a single source software for BI – one that obviously connects to all data sources," Michael Shearer, Director, Marketing Operations, SelectHub.
3. The push for quality over quantity
Taking the last point one step further, BI tools aren't the only thing that's getting pared down. In 2017, we'll see a major shift in how businesses view their data.
Let me explain.
As data volumes grow, many companies have falsely equated data quantity to value. The more data, the better…right? Not exactly.
What they're finding, is this data only overwhelms them. In his book, "The Paradox of Choice," Barry Schwartz explains how more options actually hurt decision-making. We're stuck trying to compare every available option, which ultimately becomes counter-productive.
Businesses are finding this exact problem when trying to sort through all of their available data. As they take in more data, their choices become harder. It actually hinders decision-making.
In the coming year, we'll see businesses focus on data quality over data quantity. This means removing unimportant data points from reports/dashboards. This means narrowing down the data that really matters. Rather than deliver massive amounts of data, businesses will instead focus on delivering actionable data.
"2017 will be the year where all the data that makes it to the screen (report, dashboard etc) will finally get pared down," says Ted Clark, Founder and Data Automation Builder at Adventag. "There's too much information to consume now, and the focus will turn to making and presenting only metrics that are actionable and aid decision making."
4. The transition from traditional to self-service BI
As mentioned above, knowledge is a massive competitive advantage. More and more, your ability to quickly turn data into meaningful management information will directly impact your bottom line.
The problem: The traditional Business Intelligence (BI) process struggles in this area. Businesses are finding that they can't deliver the data users need, when they need it–a problem that's creating a shift in the BI world.
What is this shift? Business Intelligence is increasingly becoming an end-user task, rather than an IT-driven task. As tools improve and the need for speed increases, self-service BI is quickly supplanting traditional efforts.
How big is this shift? Last year, Gartner made waves in the BI industry when they revamped their BI magic quadrant criteria. The move towards business-user-centric platforms forced a new market perspective, and reordered the entire landscape.
Now, this isn't a brand new trend–it's been in the works for a few years. But, we can expect this trend to pick up steam in the coming year. Self-service BI will become the norm, while traditional BI methods fade away.
5. The growth of Artificial Intelligence within BI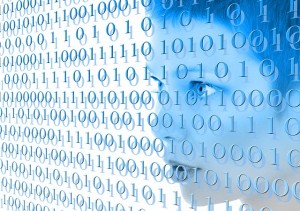 Over the past few years, we've seen a few important trends emerge:
First, we have big data. Data is growing in volume, and at an unprecedented pace. But, without a way to turn this data into insight, it offers little value.
Second, we have a lack of data experts. As data has grown, data analytic skills have not kept up. In fact, research finds there's a global shortage of data scientists.
Third, we have a growing need for fast data. Businesses need insights quickly, and can't afford to wait around.
Why am I sharing these trends? Combined, these trends are the driving force behind a huge BI trend: Artificial Intelligence (AI). AI has the ability to turn mountains of data into insights, and is poised to play a major role in the BI world.
"Artificial Intelligence will become an essential element of Business Intelligence," says Jack Porter, CEO of Razorthink. "AI as Data Scientists will emerge as a way to propel sales, reduce churn and dramatically improve customer service through behavior-based micro-segmentation, rather than traditional demographic segmentation."
Now, I realize that "Artificial Intelligence" is a complex topic, with many different uses across many different areas. How will it impact BI from a practical standpoint? Here are a few important ways:
Move from reactive to predictive: Traditional BI has always been reactive. It told you what happened in the past. As AI improves, it will analyze past information for you, and deliver future predictions based on that data. It will take data out of a reactive state and make it proactive.
Improve BI speed: Data volumes are growing. Turning massive amounts of data into actionable insights is time-consuming–even if you do have a team of data scientists. As AI improves, it's speeding up the process–helping businesses analyze overwhelming amounts of data in a fraction of the time.
Deliver better insights: In addition to fast results, AI can also deliver insights that would otherwise go unnoticed. In the near future, businesses will use AI as a way to find correlations and trends hidden deep within their data.
6. The growth of BI among slow-adopting industries
Traditionally, certain industries lag behind the BI curve. They're slow to adopt BI, despite its growing importance.
This fact is evidenced in the 2016 Wisdom of the Crowds Business Intelligence Market Study. It found that BI adoption lagged especially behind in a few industries: Healthcare, Education, and Manufacturing. In those industries, 30% percent or fewer organizations reported BI penetration greater than 20%.
In the coming year, I believe we'll see a shift in this area. As data grows and BI tools become simpler and more accessible, adoption will steadily increase in these industries.
"In 2017 we'll see industries that have typically lagged behind when it comes to technology start to use business intelligence tools to make smarter, data-driven decisions," says Adrian Bartha, CEO at eCompliance. "In particular, we can expect to see an uptick in this across the Environmental, Health and Safety industry. This year, EHS professionals will start leveraging dynamic data visualization solutions to identify and assess risk, predict and prevent workplace incidents and improve safety outcomes."
Summary
Now, these are just 6 trends Business Intelligence in the coming year, but the list could be longer. Would you add anything to this list? If so, feel free to share in the comments.