Summary: Technology is evolving faster than ever, and plays an increasingly important role in the business world. Is your company keeping up? In this article, we explore a few signs that your technology is falling behind.

If there's one constant in the world of technology, it's change. Modern technology is evolving faster than ever.
For today's business, this is both a blessing and a curse. On one hand, advancements in technology have simplified many aspects of running a business. New technologies have also opened up a world of possibilities.
On the other hand, it's easy to fall behind. The technology you use today could easily be obsolete in a few years. If you're not paying attention, you could quickly find your business in catch-up mode.
The scary part: Many businesses don't even realize that they're falling behind. They're so caught up in the day-to-day work, they're not keeping up with technology. Before they know it, their technology and processes are completely outdated.
How can you know if your business technology is falling behind? While the list could be longer, here are 5 signs to watch:
You don't invest in training
As mentioned above, technology is always changing. With this change comes the need for new skills.
Is your business keeping up? Ask yourself these questions: Do you offer training to your employees? Are you pushing them to learn modern skills?
If not, your business will be run by people with increasingly outdated skills. This means you won't be able to take advantage of new technologies, unless you hire new talent. As explained below, once you fall into this trap, it's hard to escape.
"The fact about technology is that it's always evolving, which begs question: When are you ready to change?," asks Nate Masterson, CMO of Maple Holistics. "Upping your technology game is an unquestionable imperative. There will always be companies using better technology, and if you fall behind, you'll stay behind. With that said, it's important to grow at your own pace. If you introduce too much too fast, it'll be hard for your team to figure out what you actually need, and what bells and whistles are holding you back and costing you much-needed revenue. The moment your team starts settling into the routine, it's time to introduce a new element to propel your business forward."
Your business relies on manual processes
Across the globe, employees waste hours of time every day on manual processes. These processes not only slow down the business, they're also a warning sign: Their technology is falling behind.
So, let me ask you a question: What percentage of your business runs on manual processes (that could and should be automated)?
What do I mean? Here are a few questions to ask yourself:
Do employees manually enter data into our systems?
Does our business rely heavily on spreadsheets?
Do we handle our workflow processes manually?
I could go on, but these are just a few common areas that can be automated. Why is this so important? If not automated, these tasks waste time and keep your employees from more important jobs. In a business world that requires agility to compete, manual processes must be eliminated.
"The use of automation within businesses has gone up tremendously and it's because automation makes business easier and cheaper," says Tim Absalikov, co-founder, and CEO of Lasting Trend. "Automating your customer service to an extent cost less than hiring many people to serve each one of your customer's needs, even the small repetitive things. This is where automation tools like chatbots come into play. Not only are they faster than humans at responding to questions but they will save you money and time when it comes to responding to common questions. Also if you still have someone who takes initial calls and routes them to where they need to go, there's technology that does this for you and it's usually built into most VoIP."
You haven't deployed (efficient) analytics
Businesses have access to more data than ever before, and it's only growing. The problem is, many haven't deployed efficient ways to turn this data into meaningful information.
What do I mean by "efficient?"
Let me explain: I constantly run across businesses that think they're using data analytics or Business Intelligence (BI). But, their "BI" processes rely heavily on spreadsheets and manual data entry. Or, their reporting still runs through their IT department–creating a bottleneck.
While these methods may eventually deliver information, they're incredibly inefficient. Generating reports or gaining access to important data may take days. As we generate more and more data, businesses must figure out how to efficiently turn this data into insights. If not, they'll slowly fall behind their competitors.
"Business should be using Data Analytics to increase revenue growth and reduce business expenses," says Ramesh Dontha is Managing Partner and Editor-In-Chief at Digital Transformation Pro. "Data analytics has been around for quite some time but there are latest tools that provide cheaper and faster data analytics on customers, suppliers, products, revenue sources and many more business functions.

Data Analytics provides key insights into customer purchase patterns, lost sales opportunities, customer acquisition processes to name a few just on the revenue side. If a business is not leveraging data analytics, they'll be relegated to the back."
Delivering new business applications is a slow process
In the past, application development was a time-consuming and difficult process. Businesses used a "waterfall" approach, where they gathered requirements and built the entire application from start to finish.
There were a few problems with this method. First, it was slow. Building custom applications from the ground up would often take months of work.
Second, it lacked feedback during the process. The processes didn't allow for a feedback loop to ensure things were moving in the right direction. If the end result didn't meet the user's expectations, many hours of development were wasted.
Why is this approach outdated? As mentioned above, speed is the name of the game in today's business world. According to a Forrester study, development speed plays a crucial role in your company's future competitiveness. "The software you deploy, and especially the custom software you create, will increasingly be part of your competitive edge," explains the study. "Companies that are able to innovate quickly with software will out-compete traditional market leaders."
"These days, development speed is critically important on a couple of levels," explains Tyler Wassell, Software Development Manager at mrc. First, users expect solutions almost immediately. If your IT department can't keep up with the demand, the users will often find their own solutions—in the form of third-party SaaS tools or development software. Second, development speed is directly correlated with business agility. If you can deliver solutions in days or weeks instead of months, your business can operate more efficiently. These are two big reasons why low-code development software adoption is growing so quickly right now. Businesses realize they need to improve development speed to keep up with the competition."
You don't have a TSL/SSL certificate on your website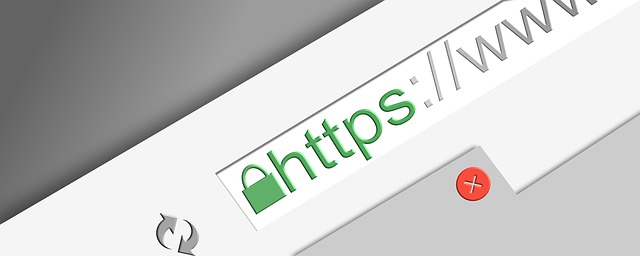 In June of last year, Google released an update to their Chrome browser. They now label "non-HTTPS" sites as "Not Secure." If your website doesn't have a TSL certificate (formerly SSL) installed, it will display an error.
If your business has a website (and I sure hope it does), this is information you can't ignore. Why? It's a sign that your business is falling behind on a couple of levels.
First, you aren't keeping up with security requirements. Without TSL/SSL certificates, information submitted on your website isn't encrypted–which puts your prospect's and customer's data at risk.
Second, you give the appearance of being outdated to your website visitors. Imagine what happens when prospects and customers visit your website and notice the "Not Secure" label. Not only does it make your business look bad, it can drive away prospects.
"One of the simplest and most essential technologies in 2019 is a Transport Layer Security (TSL) certificate on your business' website," says Todd Boutte, tech expert and president of technology & operations at EVAN. "This technology (formerly SSL) secures and protects all data sent and received by your website—most importantly, passwords and credit card numbers. Modern web browsers now flag websites as "unsafe" if they do not have an active TSL certificate, yet many businesses still do not have one.

Business owners should check with their web host or domain registrar immediately to make sure their sites are protected. At minimum, a site designated as "unsafe" has the potential to drive away customers. In the near future, sites without a TSL certificate will likely be completely blocked by all web browsers and businesses and will be effectively erased from the internet."
Summary
These are just a few signs that your business technology is falling behind, but the list could be much longer. Would you add anything to this list? Feel free to comment below!