Note: This method is no longer needed, as m-Power now allows users to choose which screens they wish to overwrite
How to Recreate only the Prompt Page of a Report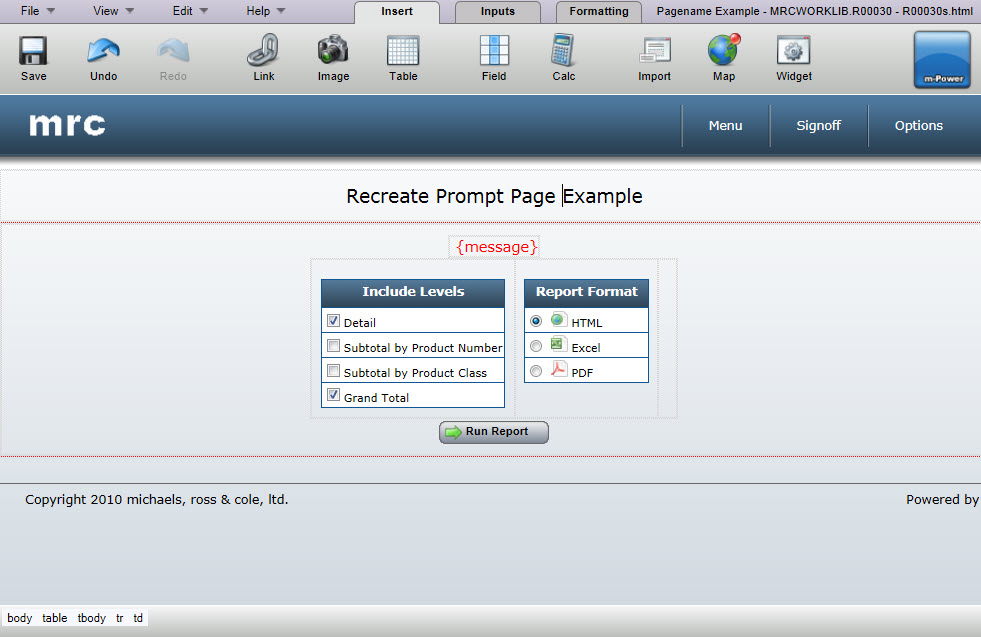 As you may have already noticed, during compile time, you must either choose to overwrite all HTML outputs or none of them. With the below method, you can save one page, while recompiling another. In the example below, we will show how to save the output page, while recreating the prompt page.
Note: This document assumes that you have not painted the prompt page. Any changes made to the prompt page will be overwritten with this procedure.
Open this application in the interface and click "Build". On the next screen, choose to overwrite the HTML but not the XML.
Once completed, both your prompt page and your output page have been recompiled.
At this time, open the application in m-Painter and ensure you are on the output page. Then, click "Versions" in the File menu.
Select the version right before this app was recompiled to open the latest painted presentation layer.
Note: These versions are dated when they were saved. In addition, versions that are from a compile are labeled for your convenience.
When you have visually confirmed this is the correct version, click OK and then confirm that you would like to restore this file.
Congratulations — you have just replaced the prompt page HTML, while retaining your existing output HTML.