Summary: The fastest growing trend in history, no one can deny that mobile is here to stay. The question is, how can your company capitalize on mobile? This article will give you some great ideas, and even share ways other businesses are using mobile apps.

By now, you already know mobile is here to stay. It's not some passing trend that your business can ignore.
The big question: How can it help my business? How can we capitalize on mobile apps?
Today, let's answer those questions. We'll explore a few ways mobile apps can improve your business.
But before we start, I'd like to clarify the definition of a "mobile app." Many people hear the term and (falsely) assume it refers to native apps.
In reality, there are three types of mobile apps: Native apps (installed on the device), mobile web apps (accessed through a browser), and hybrid apps (a combination of the two). All have their own unique advantages/disadvantages, and can be viable options for business. To learn more about the differences between each option, here's a handy comparison chart.
Okay, so how can mobile apps help your business? How can they boost your bottom line? Here are a few ways:
1. Mobile apps help you get closer to customers
A while back, I explained how 24/7 is getting longer. What does that mean?
Let me explain. Back in the days before mobile, your website provided 24/7 access to your business. But, was it truly "24/7?" Not really.
To interact with your business online, your customers needed access to a PC. How many hours a day are your customers sitting at a PC? Maybe 8 or 9 on the high end.
Mobile changes that. It makes your business truly 24/7. Unlike a PC, your customers always carry their smartphone. With a mobile presence, your customers can truly interact with your business at any time.
"The biggest way mobile apps help to improve a bottom line is by getting closer to customers," says Cobi Druxerman, Co-Founder, Taplytics. "Mobile apps create very personal experiences that encourage customers to interact with your brand. E-Commerce traffic this past holiday season was 50% mobile. So that means if you don't have a mobile strategy you are leaving money on the table."

"The best tip I can suggest is to find a way to have a mobile presence immediately, whether with a native app or responsive website. Do something quickly and start to learn how best to sell to your customers through that medium. It is different so it will take some time. Once you have something out there listen to your customers, observe how they act on mobile and keep building on the mobile experience you created to make sure you are delivering something your customers want to engage with."
2. Mobile apps help you go paperless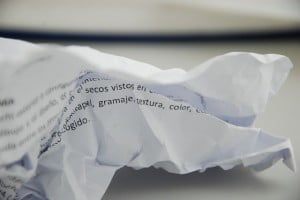 The benefits of going paperless are well-documented. For instance…
It saves time, as employees no longer need to print and file documents, or manually search for files.
It makes data more accessible. When stored in a database, data is accessible from any web connected device.
It saves money–eliminating the need for paper, storage, and printing.
Mobile apps make the "paperless office" easier than ever. Mobile apps can give your employees access to data at any time, from any device. They can let employees input new data directly into the database from their smartphones. And, as explained below, many businesses are replacing full manuals with mobile apps.
"A client of ours – a multi-national Elevator/Escalator company – is looking to move a 7 lb. paper manual carrier by its techs to an iPad," says Rob Chamberlin, Co-Founder and Chairman of DataXoom. "It's an incredibly powerful use of mobile technology. Airlines are doing this for their pilots. Not only are the training manuals more usable in a mobile format, they can be easily updated."
3. Mobile apps improve customer retention
We live in a time where customers have more options than ever before. If they don't like the product or service offered by one company, they have dozens of alternatives to choose from.
How can you improve customer retention? How can you keep your customers from jumping to the competition?
Here's one way: Give them convenience. Make it easy to be your customer.
Mobile apps provide the tool to do just that. They let you deliver the services and features your customers need, when they need it. Mobile apps give you a way in to the one device customers carry with them at all times: Their phones.
"For existing businesses, a mobile app that makes it more convenient to be your customer is the key," says Jaq Andrews, Marketing & Technology Specialist at Zco Corporation. "Why would I go to your competitor if your app reminds me it's time to pick up my pizza / dry cleaning / whatever and lets me pay with a tap, or alerts me when there's a very specific discount I'm interested in?"

"Just getting the real estate of your app icon onto a user's phone is a big win. Your brand is in front of them every time they scroll through their apps."
4. Mobile apps make you appear modern
When the web rolled around, many businesses wrote it off as a passing trend. They hung back and watched while other companies built web sites and capitalized on this new technology.
The result: These companies were stuck playing catch-up later.
I see the same thing happening all over again with mobile. Some companies recognize the trend and capitalize on it. Others hold back.
Of course, these companies will be stuck playing catch-up later. But, there's a bigger issue at play: What message does this send to their prospects and customers?
Let me answer that with a question. Who would you rather do business with: A company that appears stuck in the past, or one that's up-to-date with modern technology? How can a business that's stuck in the past deliver modern solutions?
Adopting new trends (like mobile) not only offer some great business advantages–it sends a message to your prospects: We're on the cutting-edge.
"In today's modern technological world, clients have seen growth from just simply being up with the trends," says Marc Appelbaum, CEO, Global Branding Central. "People love and respect a business that is keeping their business growing and staying up to date."
5. Mobile apps improve customer service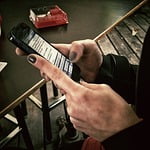 Providing customers with outstanding service is a necessity in today's business world. Why? As mentioned earlier–customers have more options than ever before.
Do you think a customer will stick around if they aren't happy with your service?
Mobile apps are amazing customer service tools. Customers want to work with companies who are accessible. Providing your customers with a mobile app gives them yet another way to interact with you. As mentioned below, it lets customers interact with you on their own terms–a critical aspect of great service. Furthermore, employers can use mobile apps to provide employees with easier access to information pertaining to their online jobs such as job descriptions, pay information, and other benefits.
"Customers expect to interact with you on their terms," says Tim Graham, Account Director at Tonic Design. "For more and more people mobile apps are becoming their preferred channel. They can see where their order is, find a number or chat live with a customer service rep through the app."
6. Mobile apps improve internal productivity
Many businesses think of mobile apps as external tools. They think of mobile with a prospect/customer perspective.
But, mobile holds amazing potential for internal usage. How? Here are a few examples:
One

distribution company

automated a manual receiving process. Using standard Android phones, bluetooth scanners, and mobile apps, they now scan new inventory directly to their database–saving hours of time.
Many companies use internal mobile apps for their sales staff. The mobile apps let salespeople access product data instantly while out on the road.
Other companies create mobile versions of their web apps. This lets users access data from anywhere, using any device.
"Custom apps that are built for your company and solve your unique problems can increase your team's efficiency," says Graham. "Beyond HR related tasks, applications can be created to help employees get work done, whether that's to check in with the team or communicate to customers."
So, what do you think? Is there anything you would add to this list? If so, please share your thoughts in the comments.