Summary: As we approach another Thanksgiving, let's take a look at a common question from a business angle. What technology is your business thankful for this year? In the spirit of Thanksgiving, we've come up with a list of 5 technologies trends that every business should be thankful for this year. Can you add anything to the list?

As another Thanksgiving rolls around, I'd like to do something a little different. Let's take a step back and examine a few things to be thankful for…with a twist.
Throughout the year, this blog focuses on business technology and trends. As we head into the Thanksgiving weekend, let's approach technology from a different angle: What technology is your business thankful for? What technology trends make your life easier, and help your business succeed?
With that question in mind, we came up with a list of our own. We looked at recent technology trends that have made (or have the potential to make) the biggest impact on business. Not all of them will apply to every business, but all of the technologies listed below will definitely help the business world for years to come.
This year, businesses should be thankful for…
1. The rise of mobile
I hesitate to include mobile because it's not exactly a new trend. But, it's still relatively new to the business world, and will continue to be for years to come. After all, it's only been in the last couple of years that we've seen businesses really start embracing mobile.
Why should you be so thankful for the mobile trend? It puts your data at your fingertips, lets you work from anywhere, and helps your business succeed.
2. Self-service Business Intelligence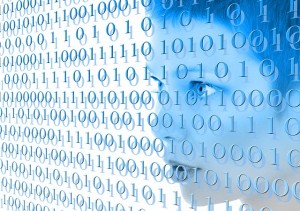 Data volumes are exploding. Traditional BI practices are less effective. Business Intelligence and Reporting can no longer run through one department. Rather, it must spread across the entire business. To address this need, we've seen self-service BI tools explode in the business world–a trend that will continue to grow in the near future.
Why should you be thankful for self-service BI? These tools bring data exploration to everyone. Not only does this improve decision-making, it removes the reporting burden from the IT department.
3. Low-code development
The modern business needs new solutions faster than ever. The problem is, IT departments are already overworked. They don't have the time to deliver the solutions that the business requires.
To address this issue, we've seen a growing trend called "Low-code development." As defined by Forrester Research, "A low-code platform is one that enables fast application development and delivery with a minimum of hand coding."
Why should you be thankful for low-code development? It makes your business more efficient, streamlines development, and much more.
4. Progressive Web Apps
Originally proposed by Google in 2015, progressive web apps have become quite popular in a short amount of time. What are progressive web apps? As defined by Google, "Progressive Web Applications take advantage of new technologies to bring the best of mobile sites and native applications to users. They're reliable, fast, and engaging." In short, it's a push to bring native power to the web.
Why should you be thankful for progressive web apps? They bring more power to the mobile web. They let you create mobile web apps that look and feel native, but at a fraction of the cost.
5. The Internet of Things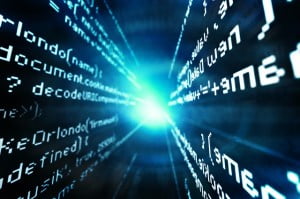 The Internet of Things (IoT) is just starting to pick up steam, and shows no signs of slowing down. Gartner estimates there will be 20.8 Billion connected things by 2020. Every one of those things generates data.
On one hand, it sounds overwhelming. But, just imagine the possibilities. If you can harness that data, just imagine how it can help your business. For instance, this webinar shares a great example of machine data helping businesses analyze potential problems.
Why should you be thankful for the Internet of Things? It provides enormous potential to streamline processes, save money, and reduce errors.
Now, this list could go on, but I'll end it at these 5 technologies. How about you? What technology is your business thankful for? Feel free to share in the comments.
Finally, from all of us here at mrc, we wish you safe travels and a very happy Thanksgiving!