Summary: The Business Intelligence playing field has leveled over the past few years. With the advancement of BI software, small businesses now have the same BI options as their larger counterparts. But, while everyone now has the same options, not everyone uses BI to its fullest potential. In this article, we explore a few reasons why this happens, and how to maximize BI's value in your business.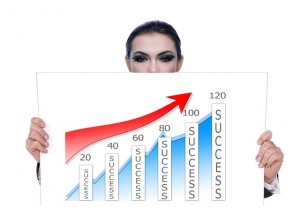 In the past, Business Intelligence (BI) was a luxury. It was reserved for companies who could afford teams of IT specialists and data scientists.
Now, that's changed. Software tools have advanced to the point where anyone can take advantage of BI in their organization. Small and medium size businesses can now use the same tools as the industry giants. The playing field has leveled.
But, while the playing field is now level, different companies still see drastically different results from their BI efforts. Some use BI as a competitive advantage. It improves their decision-making. It drives their business.
But, others see much different results. For them, Business Intelligence is no more than charts on a screen. It provides data, but doesn't deliver the value that other organizations receive from BI.
What creates this difference? Why do some businesses see more results from their BI efforts than others? Today, let's answer those questions. Here are a few ways to maximize the value of your BI:
1. Spread it across your entire organization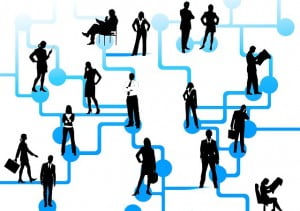 Where do you use BI in your organization? Is it a single-department tool, or a company-wide effort?
It's a problem we see far too often. In many businesses, BI is reserved for executives. In others, it's mainly a sales department tool.
The fact is, companies that use BI in this way aren't getting maximum value out of their BI efforts.
The great thing about Business Intelligence: It can help most any department in your company…if you let it. As explained below, organizations who see the most value out of their BI investments are those who make it accessible across the entire company.
"Organizations need to make BI assets (reporting, dashboards, querying) accessible across the organization regardless of department," says Ted Clark, Founder and Data Automation Builder at Adventag. "This increase in transparency will generate more inquiries, but also more opportunities to look into new things. New opportunities for improvement are what a BI system is all about, so put it out there."
2. Incorporate self-service options
With traditional BI, the users specified the reports they needed, and waited around while IT built the reports. Depending on IT's workload at the time, this process often took days or weeks.
Meanwhile, the process frustrated both sides. IT gets frustrated with the endless cycle of reporting requests and customizations. The end users get frustrated with slow turnaround times.
To truly maximize the value of your BI investment, this old reporting process must disappear. As explained below, you must give end users access to self-service tools. These tools let them access data and reports on their own, without bothering IT.
"Another source of additional value lies in improving your businesses' efficiency when it comes to BI," says Paco Darcey, Business Analyst at Clutch.co. "When we asked the respondents in our survey about their level of dependency on others to access their BI data, over 40% said that they were either somewhat dependent or very dependent on others. Selecting a self-service solution and investing in training for employees might cost more up front, but in the long run, ensuring that employees can easily access their data in a timely manner will prove invaluable."
3. Automate, automate, automate
Business Intelligence is only as good as the data behind it. BI that delivers old (or inaccurate) data is worse than not having BI in the first place.
The problem is, most data is not formatted correctly for use with a BI tool. Businesses are surprised when they realize they can't just place BI software over their existing data and immediately start creating reports. The data must first be consolidated in one place and formatted for the BI tool.
As a result, many businesses resort to manual processes to meet this need. I knew of one company that had an employee devote half of his time to manually extracting data into Excel and preparing it for reporting. Unfortunately, this is an all too common practice.
The problem is, this process not only wastes time, it leads to data errors. As mentioned in this article, it's estimated that almost 90% of spreadsheets contain significant errors. Do you really want to base business decisions on data that was gathered manually?
To get the most out of your BI, you must automate your data collection and formatting–typically with the use of data warehouse and an ETL tool (if it's not already built in to your BI software). This will save hours of time, and reduce errors in your data.
4. Extend it across all devices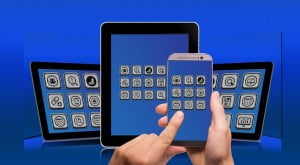 Modern Business Intelligence must provide the data you need, whenever you need it. Yet, too many organizations still limit their BI access to desktop PCs.
The fact is, we now live in a mobile world. You can't predict how (or when) users will need data access. Maybe they'll need a report on their smartphone. Maybe they'll need a dashboard on their tablet. Or, maybe they still need it on a PC. The point is, you can no longer predict which device they'll use.
If you want to maximize the value of your BI, it must work everywhere, across any device. It must adapt to the device on which it's used.
"One surefire way to squeeze more value out of your Business Intelligence efforts is to include a mobile option for users," says Darcy. "Only 41.5% of users claimed to use mobile phones or tablets to access their BI data, but of those users, over 60% were accessing their data daily. Clearly having a mobile option available is extremely important, mainly because it helps keep employees fully informed at all times."
5. Incorporate external data
With traditional BI, you run reports and gather insights over internal data. It's used to answer questions about internal profit, productivity, revenue, and more.
However, most businesses ignore the goldmine of data found in external sources. As mentioned in this article, you have access to far more data than you realize.
How can this help your business? The possibilities are endless, but here's one example that illustrates the potential: The Point Defiance Zoo & Aquarium recently used weather data to predict attendance and staffing requirements. In bad weather, zoo attendance goes down–which lowers their staffing requirements. But, with the rapid weather fluctuations in the Pacific Northwest, predicting weather is a difficult task. Using historical weather data combined with attendance records, the zoo is now able to predict attendance within a couple hundred visitors.
Now, imagine if you can combine your internal data with external customer data. As explained below, the use of external data opens up new possibilities for business.
"Most companies right now have internal data that they've collected on existing customers but not necessary additional data on potential target market," says Jennifer Ping, Online Marketing & Analytics Consultant at Universal Insights Analytics. "For example, a bank looking to digitize their branch can build new data models to identify which may be ideal location for a flagship branch based on surrounding environments, (hospitals, public transportation, businesses, residential area, etc) demographics and behavior. This combination of internal data (client spend and activities) with external data (surrounding environments) can help better determine retail locations and identify ideal branches to undergo this digital enhancement. Other types of data that can be considered are like mobile geo location data.

This kind of merging between real world behaviour and existing or digital records can help bridge and add more information to the context of potential and existing customers. It is especially useful for brick and mortar businesses to merge this type of information which may allow them to find new marketing opportunities and expand their existing customer base."
6. Make it proactive
What is Business Intelligence? For many, it's just data visualization. It helps you understand your data and make more informed decisions.
But, BI can be so much more. It can become proactive, once you start using data as a trigger.
For instance, what if your BI software sent automated alerts when unusual changes in data occurred? In the event that data changes dramatically (for the good or bad), wouldn't you want to know about it?
If you want to maximize the value of your BI, set up intelligent alerts. Make it send sms or email messages when data reaches a certain threshold. This transforms BI from a reactive tool to a proactive tool, and helps you address issues as they happen.
Summary
These are just 6 ways to maximize the value of your BI, but the list could certainly be much longer. If you would like to add anything to this list, I'd love to hear it. Feel free to share in the comments.