Summary: Despite low adoption to date, mobile app development is picking up steam in the business world. Organizations have recognized that they must adapt their existing apps to mobile devices, and create applications for the employees and/or customers. In this article, we explore more of the biggest trends that will impact enterprise mobile development in the coming year.

As we learned in the first part of this article, enterprise mobile app adoption is trending upward. Over the next few years, we can expect rapid growth as businesses rush to jump on board.
But, what can we expect this year? What trends will shape mobile app development in 2017? In the first part of this article, we explored these 5 mobile trends:
AMP Project changes mobile landscape
With improving AI, "smart assistants" will grow
BYOD and the rise of PWA pushes businesses to cloud-based mobile apps
Low-code platforms push mobile development into the business
Beacons drive the growth of location-based apps
Today, let's finish the list and explore more mobile trends of 2017. Here are 5 more trends shaping mobile application development in the coming year:
1. The growing need for security brings advanced authentication methods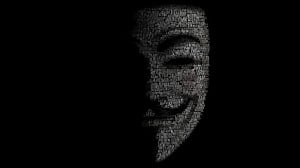 In a recent report, Gartner found that mobile attacks and vulnerabilities are increasing. As more sensitive information moves to mobile devices, they become bigger targets for attackers.
The problem is, users have notoriously bad security practices. They use weak passwords. They don't understand basic security measures.
As a result, security falls largely on the app developer. You can't assume the user will use proper security practices (or even knows what they are).
The app developer must include security measures that address these issues in a non-invasive way. In other words, developers must bake security into the application…but not in a way that hurts the user experience. Otherwise, the users will abandon the app.
These realities are changing the mobile security landscape. They're driving the need for security methods that go beyond the basic user/password. For instance, features like two-step user authentication should be commonplace these days. Or, as explained below, security measures like mobile ID verification and other multi-factor authentication practices are on the rise.
"We're experiencing great demand for mobile ID verification and other biometric / token-based mulitfactor authentication services – to ascertain customer identity – for age-compliant businesses (like online vape and tobacco shops), shared economy services, and regulated technology services like mobile banking," says Kyle Kilcoyne, Marketing, PR at Confirm.io.
2. Micro apps extend enterprise systems
Since the app store opened back in 2008, consumers have adopted the "app mentality." These days, people expect to have an app for everything.
The problem is, businesses haven't kept pace. Many are still running their operations on legacy systems. Built long before smartphones existed, these systems don't include mobile accessibility.
The bigger problem: Many businesses are tied to these old systems. They can't replace them without great cost or business disruption. Implementing a brand new, mobile-ready system isn't an immediate option.
As a result, we're seeing a push to extend legacy systems with micro apps. These apps aren't full-featured apps that you'll find in an app store. Rather, they're often web-based extensions of existing systems. Think of it as an "extend-and-surround" approach to mobile. They give users a way to access legacy systems and perform tasks on a mobile device, without replacing their systems.
"In 2017 we'll witness the acceleration and widespread adoption of micro-apps that will work in tandem with existing enterprise technologies to make those systems more agile, responsive and easier to use," says Brent Shedd, Founder and CEO of Record Integrity, Inc. "As mobile devices take an ever-increasing role in our lives, employees expect that to extend into the business arena as well – an arena that is ill-suited for the real-time speed and responsiveness that mobile users are accustomed to. So, instead of tossing expensive, embedded corporate systems, companies will choose to overlay those systems with companion or micro-apps that enhance the system capabilities thereby avoiding a costly and disruptive overhaul. I believe this transition will begin to highlight the over-complexity of many legacy enterprise systems today and we'll begin to see new companies eschew enterprise systems entirely for mobile-based products that are significantly less expensive and much easier to implement with many or all of the critical attributes of the large enterprise systems. These are the new breed of corporations that will outpace the older enterprises."
3. Contextual technology improvements appeal to business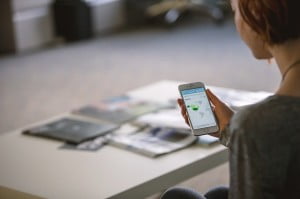 Our connected mobile devices are increasingly capable of capturing more of our contextual data. They know where we are, how fast we're moving, and can even predict where we are going.
Meanwhile, phones are becoming more powerful. Mobile network speeds are increasing. Machine learning is going mainstream. Faster hardware and smarter software create phones that perform tasks that were never possible.
When you combine these facts, we see a major mobile trend emerging: Contextual awareness. Our phones recognize our surroundings better than ever, and have the power to process this information on the fly. In 2017, we'll see more and more mobile apps with the ability to deliver personalized experiences based on our context.
"Advancements in contextual mobile technology will support a push by businesses to increase value to shareholders in 2017," says Simon Cooper, CTO, ServicePower. "This will be done by helping to provide a more satisfying brand experience, improved customer loyalty and a greater chance of up-selling to drive revenue."

"Handheld devices will proactively provide field-based employees with personalized up-selling opportunities based upon the profile and history of each customer. Mobile tracking will keep the customer up-to-date as to arrival times, with the name and picture of who will provide them with service. They will also receive automated delivery of invoice and/or service reports."

"Contextual mobile technology will also be important in 2017 to drive efficiency. For example, location-based services that recognize employees have arrived onsite and can then prompt them through the most efficient business process, previously this may have been a manual process prone to error."
4. Mobile VR and AR creep into the business world
In the consumer realm, virtual reality (VR) and augmented reality (AR) are gaining steam. We're seeing more and more AR apps that merge mobile apps with the user's surroundings. Phone manufacturers are now releasing VR headsets, and it's clearly the next big thing in the world of gaming.
But, virtual reality isn't just about consumer technology. It holds many business uses as well. For instance, here's a great article that highlights virtual reality's possibilities for business. That's just the tip of the iceberg.
In the coming year, we can expect to see VR and AR make headway in the business world. As they become more accessible and powerful, businesses will start adopting and creating VR and AR apps.
"It's actually very interesting to observe how mobile captures the virtual reality market," says Olexander Kolisnykov, Content Specialist at AltexSoft. "Oculus Rift and HTC Vive – which are the leading VR products – are definitely not for everyone. They are expensive ($600 and $800 respectively) and they require a decent gaming PC (add $1000-1500 if you don't have one). But there are these cheap mobile-based headsets for casual VR experiences that are much closer to an end consumer. Not just Google Daydream or Samsung Gear VR, there are tens if not hundreds of mobile VR headsets. The great potential of mobile VR is that it can easily shift from a niche thing to a mass product. Besides games themselves, sets can be used in streaming 360-degree videos, real estate visualizations, gamification retail campaigns, you name it."
5. Enterprise apps shift focus to the user experience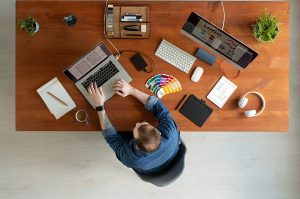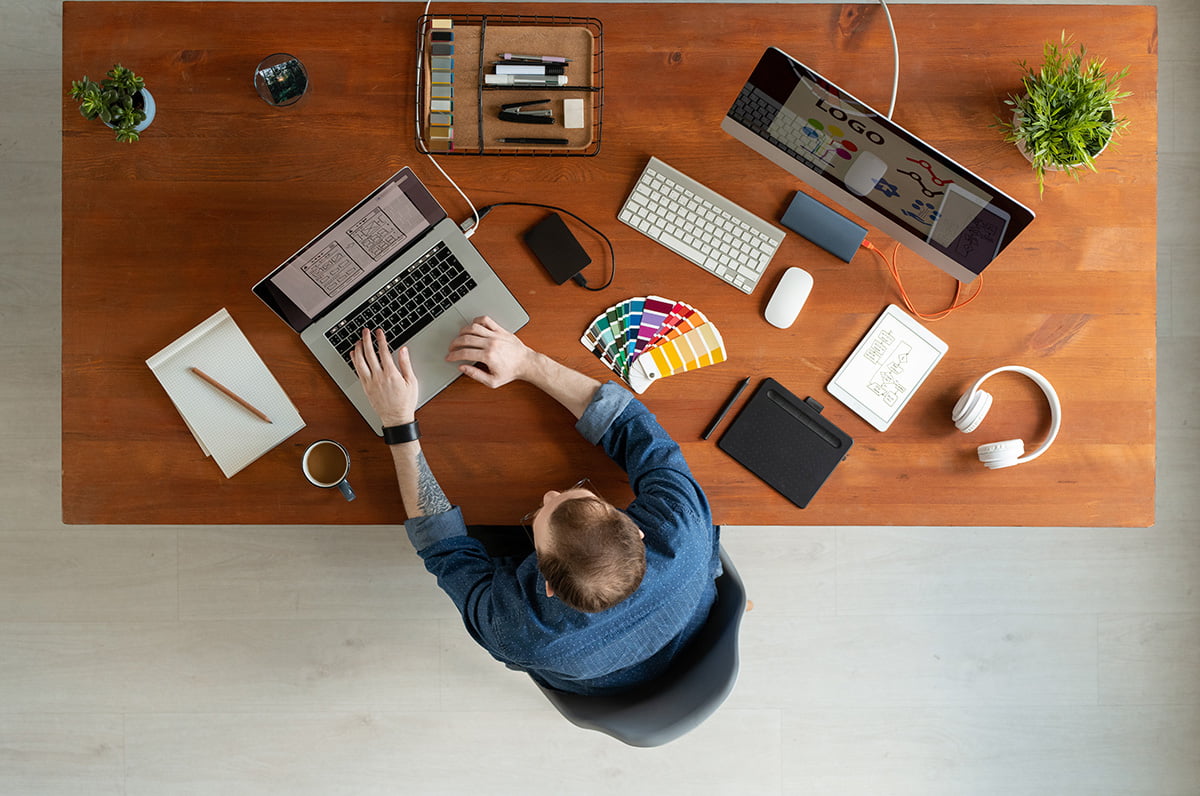 Compared with internal enterprise apps, consumer-focused apps have always provided the best user experience. Internal enterprise apps have traditionally focused more on function than form.
After all, the developers of internal enterprise apps are building for a captive audience. They don't need to worry about things like design or user experience…right?
Not so fast. When enterprise mobile app users encounter a poorly designed app, what happens? A recent report finds that users overwhelmingly abandon the app. Almost 80% of enterprise mobile apps get abandoned after their first use.
When you consider that the average enterprise mobile app costs over $200,000 to create, it's clear that the user experience is crucial. All of that money goes down the drain if the users don't use it. As a result, we'll see an increased push to deliver consumer-like experiences in enterprise apps in 2017.
"Enterprise app developers will make user experience and user interface a higher priority," says Stefan Teulon, CEO of Zunos. "We are entering an era where consumer-grade experience is merging with enterprise-grade functionality. Employees expect exceptional experiences from all of their apps, including the apps they use for work."

"Today's workforce is increasingly dispersed and mobile. Companies are shifting to design apps for mobile use cases first, rather than web-based use cases. Specifically, Apple has spent the last several years leading the way into a new kind of enterprise app that prioritizes the end user. Companies are catching on and choosing to optimize apps for iOS over competing operating systems that do not offer the same high-quality experience."
Summary
These are 5 of the most important trends shaping mobile app development this year. Would you add anything to this list? If so, please feel free to share in the comments.