** This guest post was written by Steward Copper. Learn more about Steward in the author bio at the end of this post. **
Low-code development has been an undoubted business trend in recent years. Though the demand for low-code solutions is showing a stable growth, 23% of businesses that are not using low-code express fear of mismanagement when handing the IT-connected processes to citizen developers, according to a Capterra survey. So is low-code as scary as it is painted? Business experts share their vision.

What is so special about low-code?
Low-code is an approach to software development that transfers coding from textual to visual. It allows non-technical users (e.g. citizen developers) to build business applications with drag and drop simplicity. At the same time low-code significantly reduces the developers' workload, allowing expensive specialists to concentrate on business-critical or the most complicated technical tasks: 69% of project managers report the time saving effect of low-code usage with at least 1 week of time being saved.

Michael Donaghey, Vice President of Sales, CMW Lab
When it comes to technology, low-code Digital Transformation is one of the most discussed topics at corporate boardrooms. Why so? Low-code technology changes the game and empowers business-people to make their companies' more competitive in an ever changing environment. With a state-of-the-art low-code solution you can depict business logic in a workflow diagram, add business rules and access rights in visual tools, and design web-forms intuitively. In a low-code process management software by CMW Lab, around 90% of application development can be done by a business analyst or even a 'power user' with no coding skills. The remaining 10% is specific data processing and integration with legacy systems and external services that need experienced professionals.
So, low-code makes it possible for business stakeholders to engage and drive both specific business app creation and even digital transformation. The times when you wrote overweight and short-sighted requirements and stayed hoping that programmers will do what you need has come to an end. Thanks to low-code technologies you can enjoy a new approach to business app development – when new automation requirements and business ideas are implemented within weeks or even days, delivering more value to consumers and improving your bottom line.
Benjamin Meskin, the President of Cabrella Shipping
Low-code solutions allow businesses to seize the day while undergoing development, similar to a satellite trailer supporting a brick-and-mortar operation under construction. It's important to determine the opportunity cost, and if waiting to launch a fully-functional platform will allow the competition to outpace your dev team or if the difference is marginal in the grand scheme of things.
Drag-and-drop options offer version one as opposed to version none, whose associated cost should be considered alongside the estimated time and cost of development from the ground-up, not to mention the investment of recruiting robust engineers who are proficient with your platform's coding language. Strategically acquired technical debt is not the end of the world; operating with low-code platforms temporarily while long-term solutions are built out to a minimum viable standard can help businesses stay open and delight customers once the transition is complete.
More benefits of low-code
As low-code development shows a proven track record in time saving, it is also directly connected with cost reduction, higher productivity and better employee experience. The companies that avoided employing 2 or more IT-developers while using low-code tools benefited for about $4.4 million in increased business value within three years from the applications designed.
Steven Walker, CEO, Spylix
Low-code shows blazing speed productivity into the development process in the following ways:
It has some pre-made components and templates, which eliminates the dependency on labor-intensive hand-coding and saves time.
Those who are experienced developers are now free from many operation burdens of the development. They can now focus on high-level business goals and complex design ideas that boost the production cycle.

Low code can give a rapid response and solutions that will save money in the long term. For example, in a pandemic, a company needed a tool to connect to its employees to give them the necessary company work and control the entire company. They turned to Volt MX, a low code solution, and all of their company work got back to the line within a week. It is safe to say that the digital transformation and speeding up every aspect of the business operated earlier.
Is it worth being afraid of low-code solutions?
It may seem that introduction of a low-code approach can put developers aside, but figures show that exactly the IT-departments are using low-code solutions within their companies. The enterprise architecture expert Gregor Hohpe calls low-code "a holy grail of software development". Business representatives are also being positive about low-code solutions implementation:
Sherry Morgan, the founder of Petsolino
Low-code is gaining a reputation as a more cost-effective and practical solution for businesses looking to convert paper-based procedures to the web. However, as technology becomes more popular, more IT teams are succumbing to Prosophobia, or a fear of change or new things. Those who are fearful of advancement are usually afraid of the unknown, and low-code appears to be a threat to their job. IT teams are disappointed by the new kid on the block, and they believe that their coding abilities or expertise will be useless. Rather than making workers feel like drones, low-code mechanisms eliminate the nagging complaints that accompany digital transformation, allowing them to be more creative while remaining business crucial.
Maria A. McDowell, the founder at EasySearchPeople

If you want to build your own app but can't hire developers or it's too expensive, use low-code solutions. Low-code development platforms don't require you to write any code, but they can deliver the results you want. They can be used to create a variety of business applications and functions ranging from inventory management to improved customer service. They can also be used to develop rapid prototypes. They can provide the speed you need and the benefits you want. They are easy to use and you won't have to spend months learning the code. You can focus on what matters most: your business.
There is nothing wrong with low-code solutions, as long as you understand that it is not an easy and inexpensive switch to make. Programs written with low-code solutions can get expensive in a hurry and you need to be aware of that if you're running a business. The first step to minimizing this cost is doing a cost analysis, which will show you the difference between the costs in both cost structures. The second thing to do is try to program pieces of the system on your own before you purchase expensive software.
Conclusion
Though the fear for change sometimes makes us procrastinate, most new technologies bring real advantages not only to the business, but to the end users themselves, giving a chance to enjoy the reduced workload and higher productivity. Low-code being not only a digital trend, but also one of the steps for digital transformation, works for the good of both sides – employer and employee – letting IT-specialists put all their forces to the most complicated technical tasks, while citizen developers start taking part in business applications development. And exactly low-code introduced the power of IT and business synergy that helps enterprises receive advanced business results.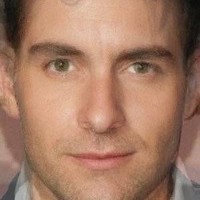 About the Author:
Steward Copper
Owner of Project Management Insights. While working as a project coordinator and BA, have tested dozens of different PM and BA tools, team collaboration software, including task tracking and management solutions. Uses CMW Lab products for project management processes.