On-Demand Webinar: Run Your Legacy OLTP Applications on Hadoop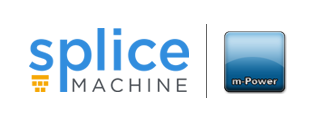 Hadoop is one of the fastest growing technologies in the enterprise IT space today. However, unlocking Hadoop's potential is a challenge. Businesses often lack the right skill sets to benefit from Hadoop, and struggle to deliver real-time access to their Hadoop data.
Would you like to learn how your business can capitalize on Hadoop, using your current staff and skills?
In this joint webinar, mrc and Splice Machine demonstrate how their combined offerings help enterprises realize the benefits of Hadoop, without acquiring new skills or having to conjure up new use cases. Attendees learn how to:
Break up information silos with real-time data access
Eliminate latency associated with data processing and ETL
Bridge the Hadoop skills gap, without hiring specialists or retraining IT
Complete the form on the right to view this webinar.
Sign up to view "Run Your Legacy OLTP Applications on Hadoop"