Tooltip Options Tab
Learn more about each tab:

This tab governs the tooltip you see when you hover your mouse over a value on the graph. Note that not all options on this tab are valid for every graph type.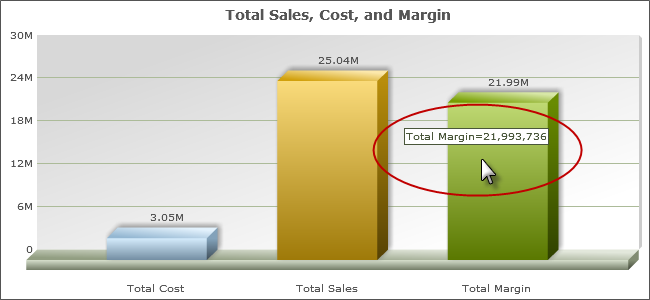 By Default, the tooltip is turned on. To turn it off, change Enable Tooltip to "No".
Tooltip Label
This setting controls what description shows on the tooltip. It is primarily used in stacked, clustered, and multi-line graphs to toggle between displaying label of the overall group or the label of each individual field.
Tooltip Label = Group Name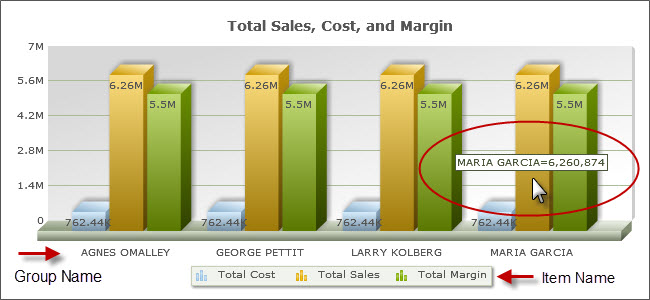 Tooltip Label = Item Name