Summary: Would you like a simple way to keep up with modern technology, without leaving your office? Over the last year, we've held many educational webinars, and made the replays available on our site. This growing collection of free educational events is open to all, with each one only requiring 15-30 minutes of your time.


Technology is advancing faster than ever. Businesses struggle to keep up with ever-changing tech trends. They need ways to stay ahead of the tech curve, and figure out how new technology helps their business. But they lack the time and money necessary for educational events (like conferences).
To help address this issue, we started an educational webinar program last year. Over the last year, we've held webinars on a regular basis, and have made the recorded webinars available on-demand.
These webinars cover a variety of topics, and are aimed at addressing common business questions and challenges. The best part: It's free to all, and constantly growing.
While you can find all of the replays on this page, here are some of the most popular webinars we held over the last year. I hope you find them useful.
Dashboards 101: How to create effective dashboards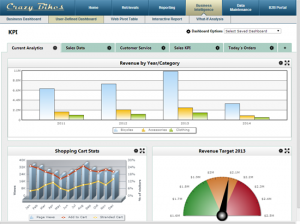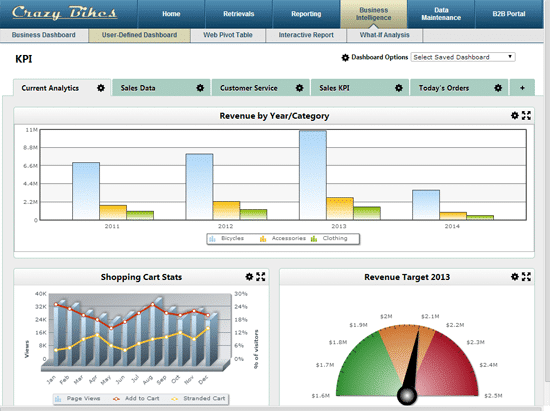 Many business dashboards fail in key areas. Some are confusing. Others display too much data. Still others display useless data.
How can you build effective dashboards that your users love? Watch this webinar replay to learn the 5 features of effective dashboards, and how to solve a common dashboard problem.
How to mobilize your business applications
As mobile adoption increases, customers and employees expect mobile access to your business applications. But, most business applications aren't designed for mobile devices. The bigger problem: Most businesses don't have the time or resources to create cross-platform apps, or extend their applications to mobile devices.
Watch this webinar replay to learn how you can extend your existing business applications to mobile devices. Learn how you can build applications that adapt to any device—even if you don't have mobile development experience.
Deliver custom, self-service reporting over your ERP system
While enterprise systems (like ERPs) help organizations run their business operations, many of these systems come with a common problem: Reporting. Specifically, they don't provide reporting options that fit every company's exact needs.
The bigger problem: Customizing the system to meet a company's exact needs is expensive and time-consuming. To make matters worse, it locks the company into that software version. If they ever wanted to upgrade to a newer version, they would need to redo all of their customizations.
Do you face this issue? Watch this webinar replay to learn how you can deliver custom ERP reporting without altering the system itself.
Create a shopping basket app in 10 minutes
Would you like to let your customers place orders online, using any device (PC/tablet/mobile)?
Watch this webinar replay to learn how you can build a shopping basket app, from scratch, in just ten minutes. See how easily you can build an integrated solution for your own ERP system, tailored for your users.
How to simplify self-service reporting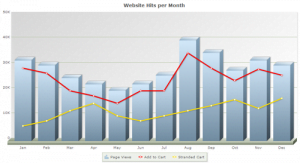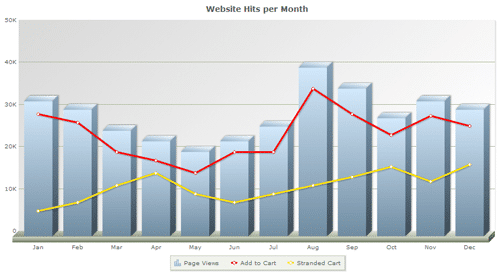 With end user reporting, no two users are the same. Different users want their reports customized in different ways. Some want to see different data, while others want a different layout.
The problem: These customizations waste time. End users must submit their requests to whoever handles reporting…and wait. Meanwhile, the report creator gets bogged down with countless change requests from end users. Not only does this process waste time for all involved, it doesn't scale. As the organization grows, reporting becomes even more time-consuming.
Watch this webinar replay and learn how to eliminate this bottleneck and simplify your reporting process.
Run your legacy OLTP applications on Hadoop
Hadoop is one of the fastest growing technologies in the enterprise IT space today. However, unlocking Hadoop's potential is a challenge. Businesses often lack the right skill sets to benefit from Hadoop, and struggle to deliver real-time access to their Hadoop data.
Watch this webinar replay to learn how your business can capitalize on Hadoop, using your current staff and skills.
Practical uses of Hadoop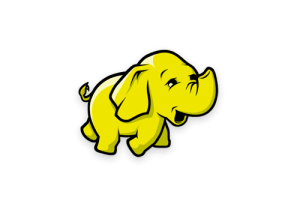 Many businesses generate more data than they realize. From system data, to log data, to GPS data and everything in between, much of this data goes unused. It's wasted.
How much untapped potential lies in this data? Watch this webinar replay to to learn how Hadoop can help you capitalize on this data.
Present system data on maps without programming
Would you like to display your system data on maps for your users? For instance, you could show a rep a map of customers in his area, show store locations where a product is in stock, or even display heat-intensity maps by region. That's just the tip of the iceberg!
This webinar will help explain how easy it is to deliver data via maps, working in real-time from your core systems. We will show how in just a few minutes you can turn your data into rich map-based web applications, all without programming.